Christmas is huge for us here in the UK, but do other countries celebrate it too? We've taken a look at a few of our iconic destinations to see how they nod towards the largest celebration in Western culture.
Kentucky Fried Christmas – Japan
Whilst we all love a bargain bucket, no one loves it more than the Japanese – on Christmas Day! It's traditional for the family to have a feast of fried chicken on Christmas Day, so much that the well-known chain even have a special festive menu, which involves new flavours and a 'Festive Roast Bird' selection.
A fun fact for you is that most Japanese people use fast food apps to get their Christmas lunch order in, and the most used app on Christmas Day 2018 was Uber Eats.
Japan has many quirky traditions that take place throughout the year, and the best way to experience them for yourself is to visit. Take a look at our Japan Tours for some holiday inspiration for 2020.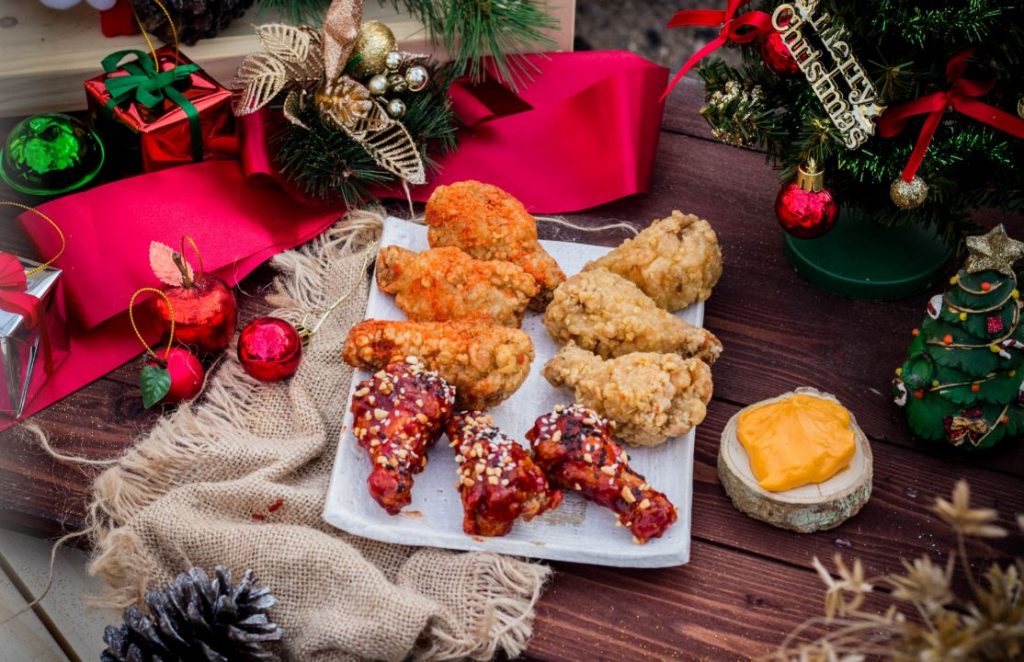 Day of Little Candles – Colombia
Dia de Les Velitas (translated as 'Day of Little Candles') marks the start of the Christmas season in Colombia. It honours the Virgin Mary and the immaculate conception of baby Jesus and to commemorate, little candles (in paper lanterns) are placed in windows, on balconies and in porches across towns and villages.
It's said to look beautiful as you approach a town or village at night during the Christmas season as little candles in paper lanterns illuminate the streets.
Colombia is known for its coffee, but there's actually so much more to see and do there, with many festivals, carnivals and celebrations taking place throughout the year. Take a look at our Colombia Tours, so you can experience it for yourself.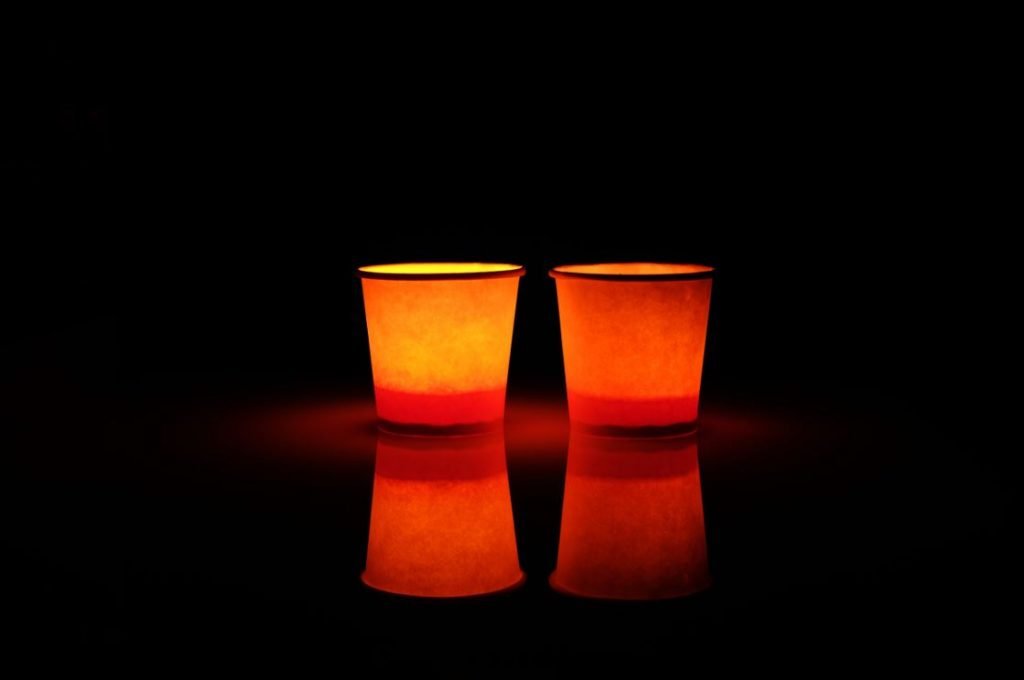 Dun Che Lao Ren – China
In China homes, small hessian or muslin stockings are hung from decorated plastic trees, known as 'Trees of Light' in the hope that Dun Che Lao Ren (translated to Christmas Old Man) will visit and fill them with treats and small gifts.
Trees of Light are usually decorated with strings of handmade paper lanterns, paper chains and flowers in bright colours. Like Western tradition, families are encouraged to sit down to a feast together on Christmas Day, however their meal consists of a very different selection of food to what we are used to. The main dishes enjoyed on Christmas Day in China is roast barbecued pork, chicken, dumplings (jiaozi) and soup served with wood ear or cloud fungus.
Christmas markets also pop up in large towns a few weeks before Christmas, and Christmas trees are erected and covered in hundreds of lights. The main Christmas markets to visit can be found in Chengdu, Hong Kong and Beijing. To experience China for yourself, why not take a look at our award-winning China Tours.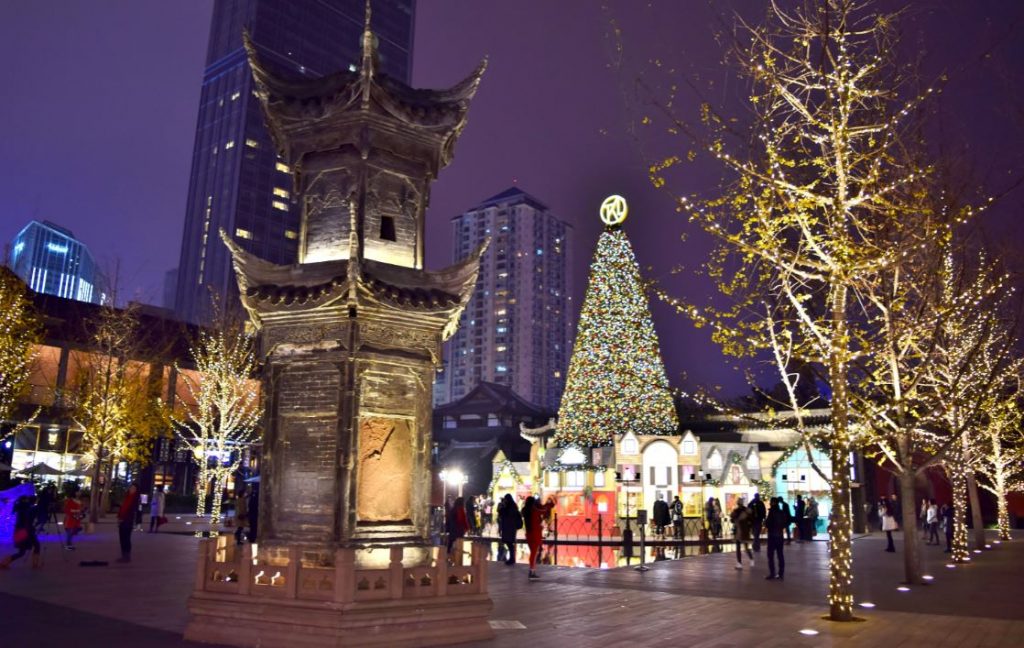 Christmas in Kazakhstan
Christmas in Kazakhstan is very different to what we are accustomed to in the UK. As 70% of the population are Muslim, Christmas isn't a big holiday for them so many celebrations around this time are usually to adhere to Western customs. As a nod to Western traditions and culture, locals do celebrate Christmas, but the Sunday before Christmas Day, usually with a family feast.
Orthodox Christmas is celebrated on January 7th and this is to commemorate the birth of Lord Jesus. New Year trees are put up in town squares, villages and in people's homes and statues (resembling Santa) are put up to worship the 'Snow Father' and his 'Snow Maiden'. School children sing carols or recite poems to the statues in exchange for New Year presents, given around a New Year tree. In Kazahk Merry Christmas is 'Rojdestvo quitti bolsin' and Happy New Year is 'Jana jul kutty botysn'.
Visit Kazakhstan as part of our Journey Through Central Asia tour.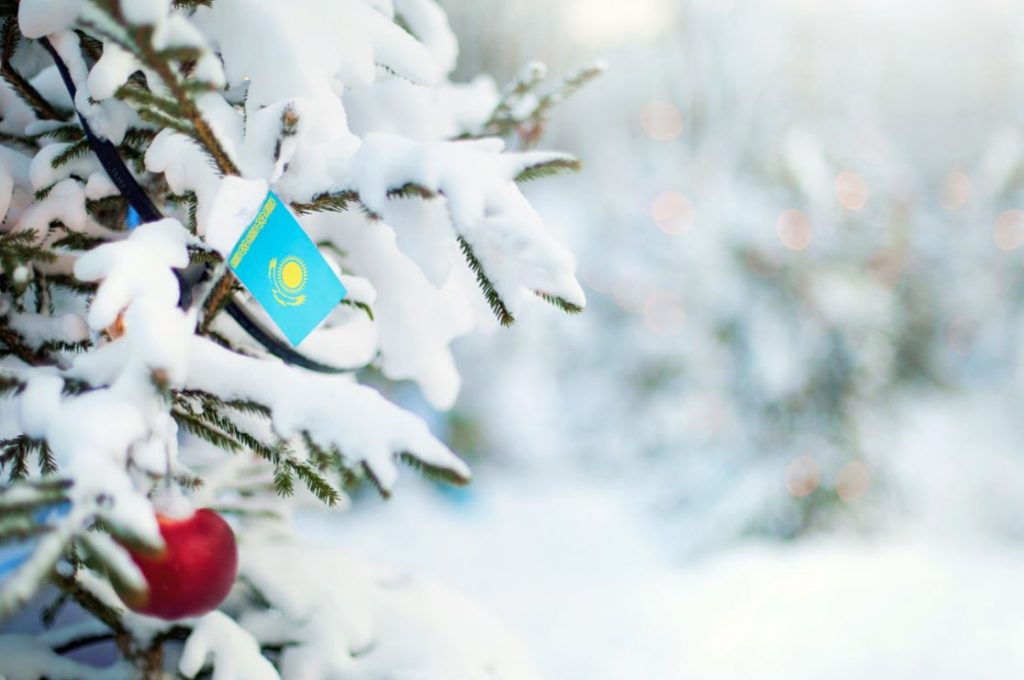 Christmas in India
Only 5% of India's population are Christians, however Christmas is still present and seen as a significant religious occasion in India. Christmas celebrations and gatherings can be found in many parts of the country, and many people choose to celebrate it as a Western custom.
The Christians in India put small clay oil burners on their roofs to symbolise Christ being the 'Light of the World', and they also go out every night of the week leading up to Christmas to sing carols around the towns or villages and midnight mass is attended on Christmas eve.
Christmas trees in India aren't the traditional type that we are used to, however Banana or Mango trees are decorated, and Mango leaves are used to decorate homes. In India, Father Christmas delivers presents to children in a horse and cart and he is known as 'Christmas Baba' (in Hindi) or 'Baba Christmas' in Urdu. Visit India on one of our India Tours.