Linh Farid, our Product and Commercial Manager for Southeast Asia, recently returned from trekking Hoang Su Phi on a tour to Vietnam, where she discovered a corner of the country that has landscapes and rice terraces to rival that of the more popular Sapa. Read her guide below to inspire you on your own Vietnam tour.
Two Day Trek of Hoang Su Phi
If seeing the spectacular landscapes of Hoang Su Phi is on your bucket list, along with seeing everything else that Vietnam has to offer, you can do just that on our 21 day escorted Vietnam & Cambodia Discovery tour.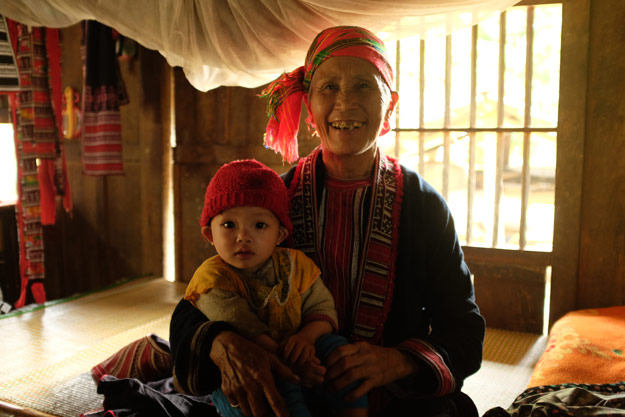 Vietnam is a country full of wonders, which needs a visit to be fully appreciated. I feel fortunate to have been born there and had the opportunity to travel to many different parts of the country to appreciate its true beauty.
In February 2017, I was lucky enough to join an escorted group organised by my company, Wendy Wu Tours, to travel to Hoang Su Phi. It's one of the most untouched areas of Ha Giang province, close to Vietnam's northern border with China. I hadn't been to this town, hence this trip opened my eyes to new and exciting experiences.
Whether you are seeking an outdoor adventure or the chance to simply watch the locals tend to their rice fields, Hoang Su Phi will absolutely satisfy your appetite for unique travel. Authenticity, beautiful mountains and tranquillity – these are the best words to describe this place.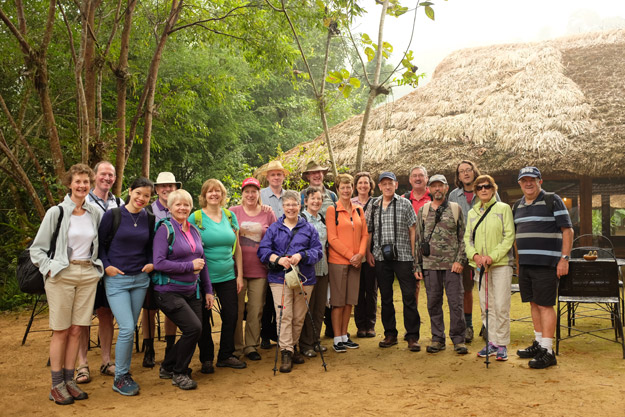 Day One: Rice Terraces and Local Life
Approximately 180 miles from Hanoi, getting to Hoang Su Phi requires an eight hour drive through mountainous terrain. The journey was a bit like travelling back in time, from the bustling city of Hanoi into Vietnam's rural past. Approaching the town of Tuyen Quang, we stopped for a short break and lunch at a local restaurant which served beautiful authentic Vietnamese food. In the late afternoon, we arrived at Pan Hou Lodge for our three night stay. This stunning eco-lodge is located off the beaten track, hidden against the mountainside. The room was spacious and clean, and the food was superb! If you love staying close to nature, the sound of birds singing in the morning and crickets in the evening in the heart of the countryside surrounded by ethnic villages, you will love this place!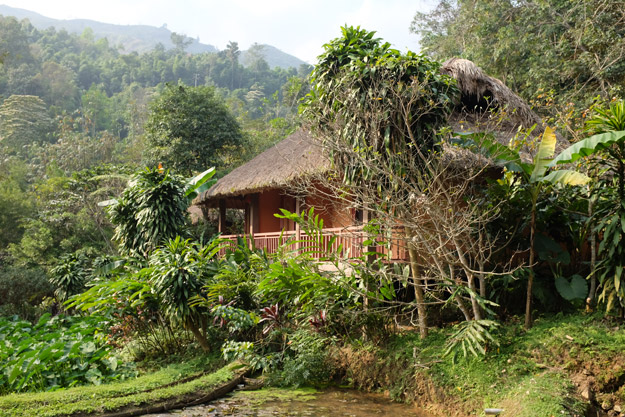 Following a lovely breakfast at the lodge, 19 members of our group led by our National Guide Hoi started our trekking tour to visit a local Tay ethnic village. The trek is mainly uphill and downhill, through dirt trails which passed by beautiful rice paddy fields and bamboo forests.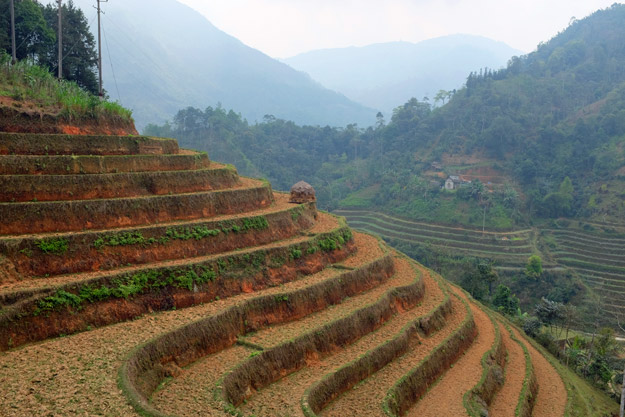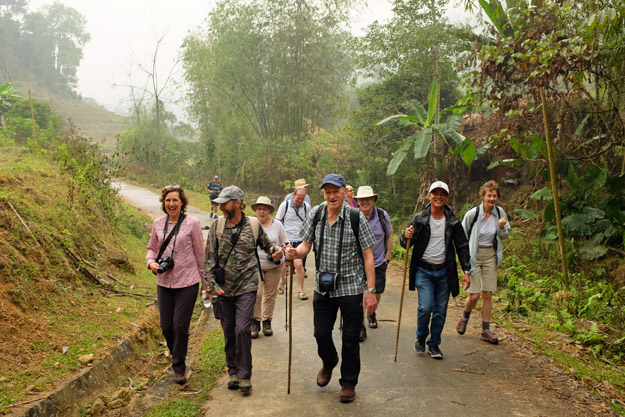 After around four hours trekking (approximately 3.7 miles), later we reached a local Tay ethnic village, where we visited a local family for lunch. Along with his lovely wife and two beautiful children, the house owner Hoang lived in a simple stilt house overlooking the rice paddy fields. Like other families living in Hoang Su Phi, Hoang's family made their living from crop farming and livestock. They welcomed us with very friendly smiles which made me feel very much at home. Having lunch with Hoang and his family helped me understand more deeply about their traditional way of living: this is certainly one of the best experiences I've had.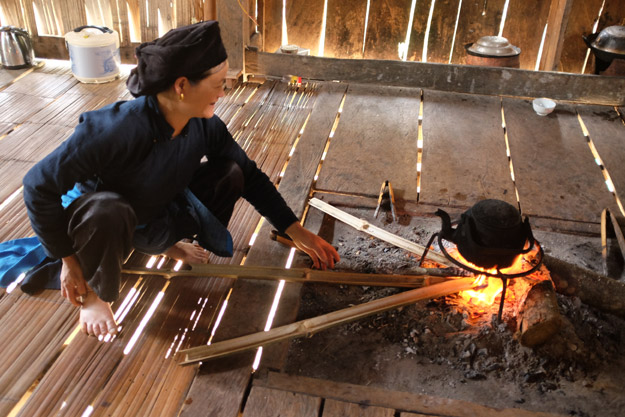 Day Two: Local Wildlife and Great Views
Our second day's trekking was a similar distance, around four to five miles, but it was mostly uphill. We walked along concrete roads and dirt trails. The trek itself wasn't hard and our group were very lucky with the weather on both days, with the temperature in the low twenties. The shining sun made the rice paddy fields and surrounding indigenous Vietnamese villages look even more stunning. The further we trekked, the more magnificent the views got. Even though I passed several view points I could never tire of the rice terrace backdrop.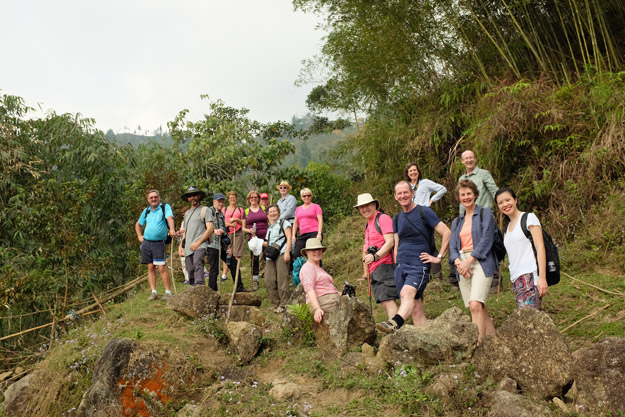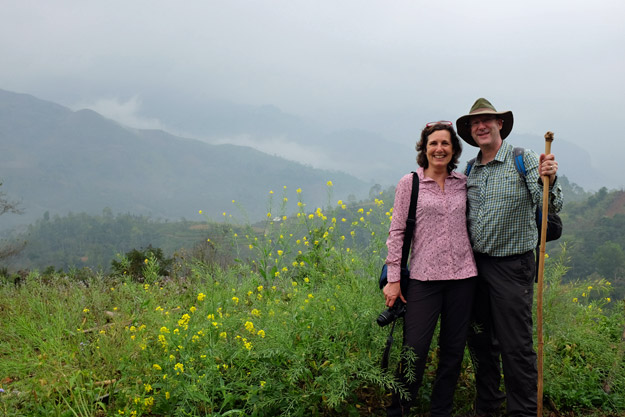 On our journey, we visited a local Red Dao's family for lunch and had a wonderful time chatting and drinking rice wine with the family.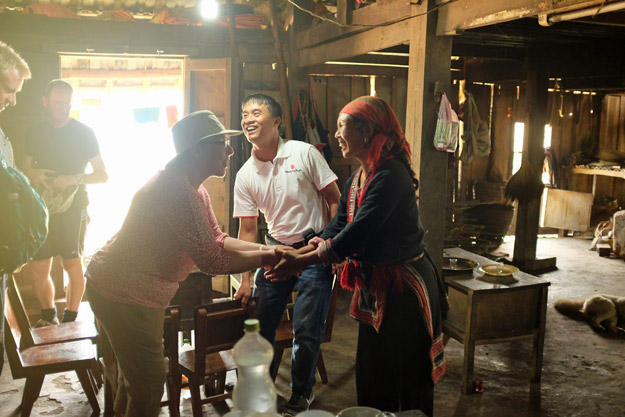 Before the sun began to set, we headed back to Pan Hou eco-lodge for our last night in Hoang Su Phi. Along the way, we were able to see more picturesque scenery including sightings of water buffalo and mountain pigs.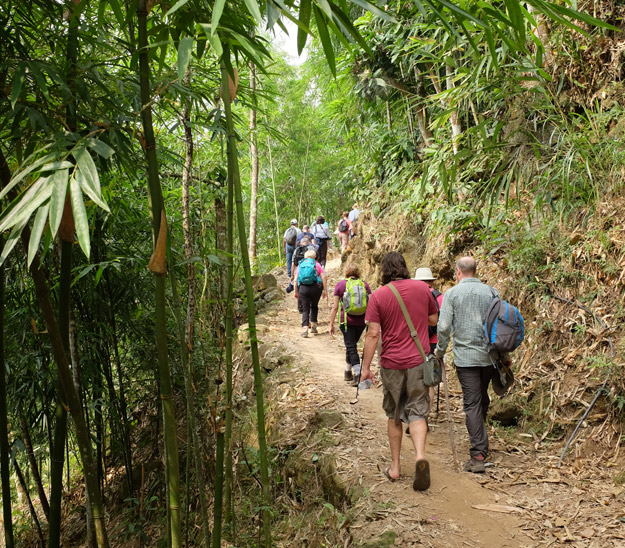 It was hard for me to say goodbye to the group before I continued my own travels to the centre of Vietnam, however I was really happy that I had a great opportunity to share an amazing time with wonderful members of our group in Hoang Su Phi. Many thanks to Hoi our National Escort who took care of us incredibly well and made us smile along the trek.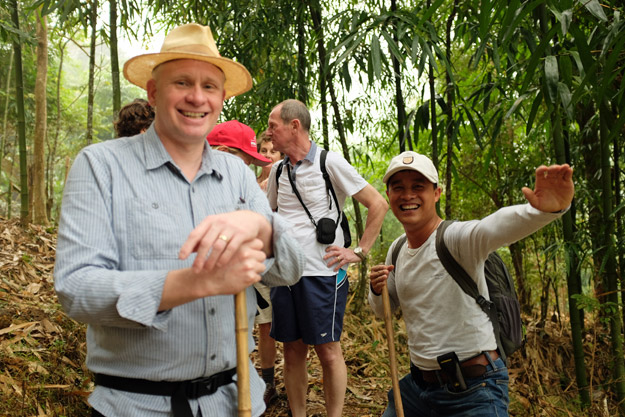 One thing that I know for sure, I will definitely spend longer in Hoang Su Phi when I come back to Vietnam!
Watch our video on Hoang Su Phi
If seeing these spectacular landscapes are on your bucket list, along with the rest of Vietnam's spectacular sights, you can do just that on our 21 day escorted
Vietnam & Cambodia Discovery
tour.
---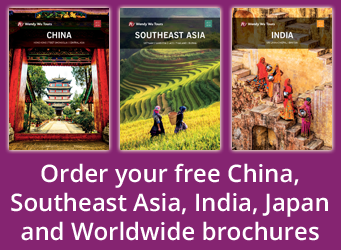 Explore the heights of Hoang Su Phi's rice terraces for yourself on an award-winning tour to Vietnam with the Asia experts, Wendy Wu Tours. Our fully inclusive, escorted Vietnam holidays visit all the major sights for an unforgettable holiday.
For more information on when to go, take a look at our Best Time to visit Vietnam Page