One of South East Asia's most desirable destinations, Cambodia has a fascinating history and wonderfully colourful culture. You may have pigeon-holed the country as being little more than a tropical beach destination where you can visit Angkor Wat, but there are so many more things to discover. Before you book your Cambodia holiday, why not learn a little more about the country? Here are 10 things you didn't know about Cambodia.
Emma Tryon is a travel writer who has been based in Cambodia for the last three years, documenting her experiences and interests on her blog, Globemad. Emma had some very valuable words of wisdom for anyone looking to visit the country:
"The secret to Cambodia is rising and setting with the sun. Local life warms into action as the cock crows and the rice pans go on. The markets are at their busiest and the monks are out in the communities in their burnt orange robes. You will see children excitedly skipping off to school in the cool of the day as the farmers head to the fields. Whether you're sat in the fields or are perched outside of the temples, the sunrises are sublime across this beautiful land.

Make the most of the day, nap in heat of the day with the locals. Most genuine local life cease for a few hours mid-day anyway. Then explore more in the cool of the afternoon and enjoy your evening meal as the sun goes down. Few tourists know to do this yet it is the most authentic way to experience and connect with Cambodian life during your stay."
Cambodia's Flag
The flags of Cambodia and Afghanistan are the only ones in the world to feature a building. The building in question is an image of Angkor Wat's towers which sits in the middle of a red strip with a blue stripe above and below it. The blue is believed to define liberty, cooperation and brotherhood, the red defines the bravery of the people of Cambodia, while the temple defines its heritage.
The flag itself has changed a number of times since it was first introduced during the French Protectorate from 1863-1948. Back then it did feature a white Angkor Wat, but rather than stripes it sat on a red box which has a blue border. Over the years the design has changed depending on who was ruling the country. But the flag as we know it today has stood since 1993, following two years of United Nations administration (1991-1993).
The Reversing River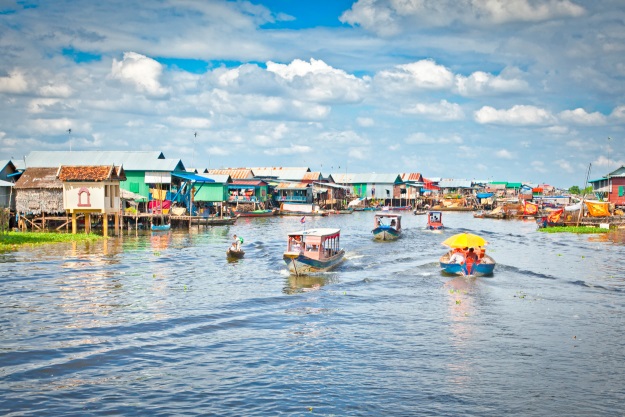 Cambodia is home to one of the world's strangest natural wonders; the reversing river. The Tonle Sap River joins Southeast Asia's largest freshwater lake of the same name before leading its way towards Phnom Penh to join the Mekong River.
Twice a year this special river's flow changes direction. At the start of the dry season, which typically begins in November, the water will drain into the Mekong, meaning the lake shrinks. However once the monsoon season kicks in in June, the river will begin to flow back towards the lake. The river can be little more than a metre deep during the dry season, before flooding to ten times that depth.
It is the force of the floodwaters from the Mekong River that forces it back north towards the lake. The river will continue to flow upstream for four to five months. This phenomena makes it the world's only naturally reversing river on a seasonal basis, though rivers in more arctic climes have been known to experience changes in direction due to ice.
The changes in the tide make for traditional celebrations, including fireworks and boat races in Phnom Penh. The event has become a way of life for those who call this area of Cambodia home, as well as a source of income. Once the flood plain becomes submerged the waters become abundant with fish and other freshwater species and when the waters recede they leave extremely fertile land.
How many temples are in Cambodia?
According to the Ministry of Culture and Fine Arts, there are more than 4,000 discovered temples in Cambodia. This figure includes a number of historic sites. Of this, almost half have been discovered since 2005.
In cooperation with the French School of Extreme East, the Ministry of Fine Arts generated an inventory of temples in 2005 which included data, historic writings and more. However, of the 4,000 discovered and documented, just 2,000 have been located. The other half are known and acknowledged, but remain hidden amongst the dense forests and rural countryside.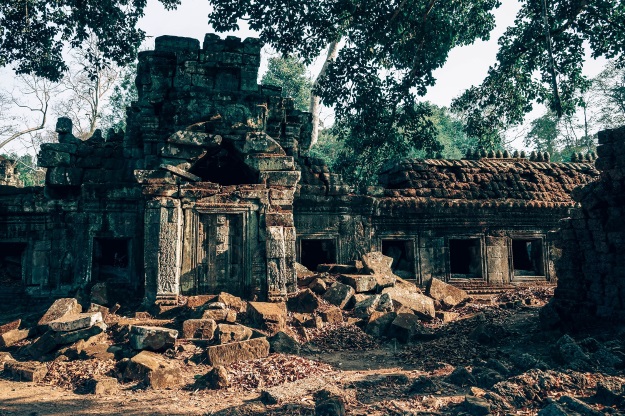 They are without question one of Cambodia's most appealing attractions, with vast numbers flocking to its most famous temple, Angkor Wat. But given this information, you have plenty of opportunities to discover lesser-known structures which are dotted across the country. Both organisations noted that of the temples discovered, they found 996 ancient tombs, 487 ancient pagodas, 89 ancient bridges, 265 ancient walls and sites and 766 temples.
Cambodia's King is a Trained Ballet Dancer
Norodom Sihamoni has been the ruling King of Cambodia since October 2004, when he succeeded his father, King Norodom Sihanouk. King Sihamoni has had a passion for the arts since a young age. Having studied in the Czech Republic between the age of 9 and 14, he remained in the country as the 1970 coup broke out. He went on to attend the National Conservatory and the Academy of Music Arts where he followed his passion for dance, music and theatre and learnt ballet dancing. A fully-trained performer, there aren't many royals around the world who have such a flair for the arts.
It has a largely unexplored National Park
Adventurists should head to Virachey National Park. Covering an area of 3325 square kilometres, the park remains largely unexplored. Found in north-eastern Cambodia, Virachey stretches out to the borders of both Laos and Vietnam and is home to some of Asia's rarest animal species. Visitors looking to try something a little different on their Cambodia holiday have every chance of seeing tigers, wild elephants, sun bears, leopards and giant ibises. But because there is still such a large area yet to be discovered, there is every chance of you seeing something truly unique.
Such areas of unspoilt natural beauty are sadly becoming less and less common. Fortunately, you can enjoy Virachey alongside one of Cambodia's best ecotourism programs, allowing you to visit the area safely.
Cambodia is home to the World's largest religious structure
It is one of the country's most iconic landmarks and possibly its biggest attraction, but did you know that Angkor Wat holds its own Guinness World Record? Measuring a massive 162.6 hectares, it was built by the Khmer King Suryavarman II from 1113-1150 to Vishnu, the Hindu god. The temple itself is just one building, with a further 72 major monuments stretching across a further 15.4 mile area. This is just one more staggering reason to visit a site of massive cultural and historical significance.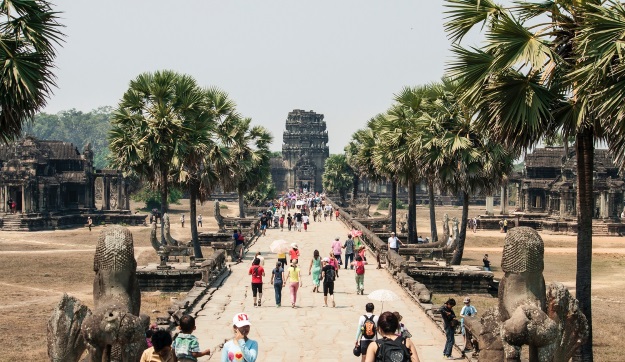 Considered to be a World Wonder, Angkor Wat has been magnificently preserved. It is a truly massive structure with such beautiful detail. The World Heritage temples of this complex are fiercely protected and generate a great deal of national pride. So if you are visiting on your Cambodian holiday, be sure to dress conservatively and be sure to respect not only Angkor Wat itself, but the people who care so much for this incredible structure.
The Golden Arches
You can find 34,480 McDonalds restaurants in 119 countries across the world. But if you are hungry for a Big Mac, you won't have much luck in Cambodia, as there has never been a franchise in the country.
Fast food has become a global phenomenon, with high streets in every corner of the world housing their country's interpretation of a particular restaurant. For instance if you were to go to a McDonalds in China or Japan you can expect dishes which are more accustomed to the local cuisine. Whereas western franchises will be very similar.
This isn't to say that there aren't fast food joints in Cambodia at all. The likes of KFC and Burger King have managed to worm their way into the market. These establishments are more restaurant-like than much of the prominent street-food vendors that you do find around Asia. But it does beg the question, why would you opt for an international chain over local dishes from an independent seller?
Street food is quick, delicious and handmade, often healthier and more satisfying than you will find at a commercial restaurant. Visiting a new country means you should dive head first into their culture and one of the best ways to do so is by eating the food. Try something new and step out of your comfort zone.
Cambodia's name has changed
Over the last 60 years, Cambodia has undergone a number of name changes. Officially, it is referred to as The Kingdom of Cambodia, but it hasn't always been like that:
1953-1970: The Kingdom of Cambodia – Having won independence from France, the country became known as the Kingdom of Cambodia.
1970-1975: The Khmer Republic – During a coup, then Prime Minister Lon Nol overthrew King Sihanouk and proclaimed The Khmer Republic.
1975-1979: Democratic Kampuchea: In what was the darkest years in Cambodia's history, Lon Nol was himself overthrown by a break-off group called the Khmer Rouge.
1979-1989: The People's Republic of Kampuchea – Life started to return to normal, as the Vietnamese reclaimed major cities and the Khmer Rouge fled to the Thai-border.
1989-1993: The State of Cambodia – The United Nations intervened and renamed the country The State of Cambodia under the United Nations Traditional Assembly.
1993-present: The Kingdom of Cambodia – Returning to its name first established in 1953, the monarchy was restored and Sihanouk became king once again.
Religion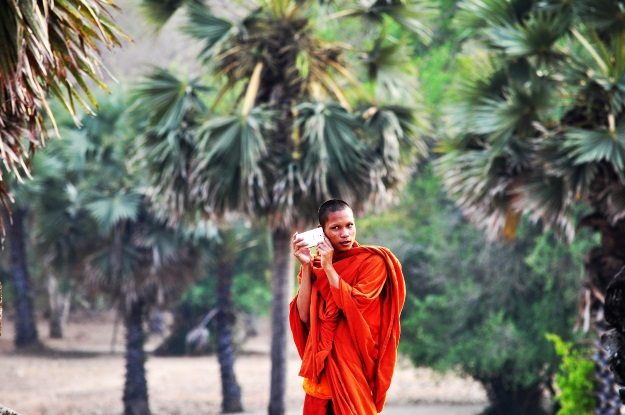 The state religion of Cambodia is Theravada Buddhism and has been so throughout its history, except during the Khmer Rouge's rule from 1975-1979. It is practiced by 95 per cent of the population, while Christianity and Cham Muslim are popular within the cities and particular provinces. Most Buddhists in Cambodia remain quite relaxed about their religion. Many people will visit pagodas during the major holidays, but otherwise it is not widely practised.
There is so much more to Cambodia than mopeds and sun-soaked beaches. For anyone looking to try something different, embrace their inner-adventurer or discover a new culture, a holiday to Cambodia will be able to fulfil your desires.
---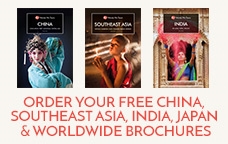 Book an escorted tour of Southeast Asia with the UK's leading Asia Experts, Wendy Wu Tours. Our fully inclusive tours visit all the major sights of the region for an unforgettable holiday.
For the lowdown on when to go check out our article on the best time to visit Cambodia
---
Image Credit: Milada Vigerova, Amaryllis Liampoti, Igor Ovsyannykov