We talked to Bradley Mayhew, co-author of the Odyssey Guide to Uzbekistan, as well as the Lonely Planet guide to Central Asia and the Insight Guide to the Silk Road, on why this region is so close to his heart.
What is it about Central Asia that you love so much?
For me, it's the epic sweep of history that appeals so much. Central Asia is an amphitheatre of empires, conquered by Alexander the Great, Genghis Khan and Tamerlane; traversed by Silk Road traders; and ruled by everyone from robed emirs to Soviet party secretaries. Moreover it's an incredible melting pot, of both settled and nomadic cultures, and also the Turkic and Persian worlds, set astride some of the most enigmatic cities of the Silk Road. You can still see the result of all this interaction in the region's vibrant bazaars, the diverse range of faces and in the jaw-dropping architecture. It's a very addictive part of the world.
What are your favourite places in Central Asia?
The Silk Road cities of Uzbekistan are truly remarkable. Samarkand has some of the world's most sublime Islamic architecture, thanks to the epic legacy of Tamerlane and his Timurid descendants. Bukhara also has incredible architecture, notably the old fortress of the Emir and the Kalon Minaret that so impressed Genghis Khan 800 years ago, but it also has winding, lived-in backstreets full of atmospheric Sufi shrines, disused madrassahs and caravanserais that allow you to catch a flavour of the infamous emirate. Khiva is an immaculately preserved walled medieval town in the desert, and walking its blue-tiled palaces, ornate shrines and madrassah courtyards is really special.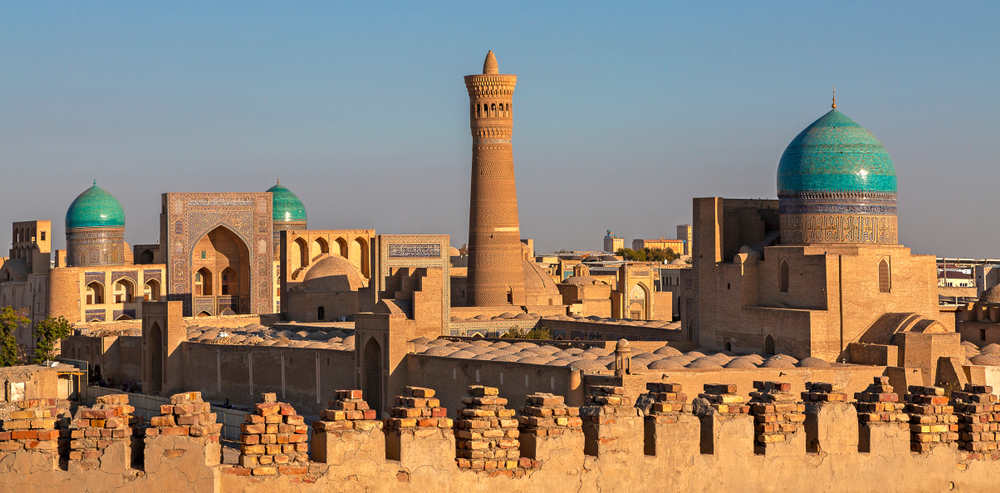 What makes Kyrgyzstan so great?
The short journey from Uzbekistan to Kyrgyzstan takes you from settled and civilised oasis cities into a wilder landscape of steppe and mountains. The scenery here is epic, with high green pastures and deep, forested valleys studded with turquoise lakes and seasonal yurt camps. Magnificent Issyk-Kul lake is essentially an inland sea, fringed by the snowcapped peaks and alpine valleys of the Tian Shan mountains. It's simply stunning. Kyrgyzstan still has a vibrant nomadic culture, and you can easily ride horse, overnight in a yurt and drink fermented mare's milk for a completely different taste of Central Asia.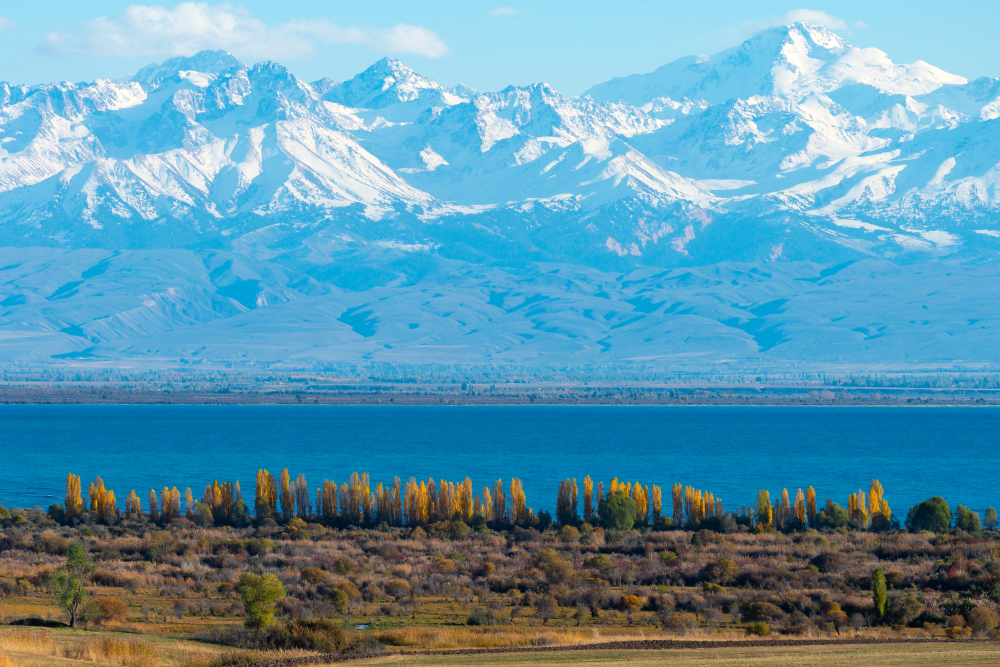 ---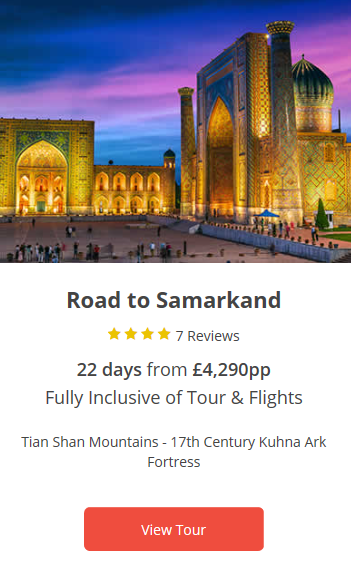 Journey through the heart of Central Asia crossing starkly beautiful deserts and magnificent mountain landscapes. Discover ancient cities full of intricate Islamic architecture, thriving bazaars and a mystical old-world atmosphere, all inextricably linked with the legends of the Silk Road.
---
Why is Uzbekistan the destination of the moment?
For much of the last 20 years since independence Uzbekistan has been a pariah state, notable for its political repression and human rights abuses. Since the death of President Karimov in 2016, however, the new government has really turned a corner, opening up the country, simplifying visa and money exchange processes and creating a dramatically more open and welcoming atmosphere. Excellent accommodation and comfortable high-speed trains have also made travel much more comfortable than in the past. Bloggers have been pouring into the country in recent years, and even Joanna Lumley filmed here during her Silk Road Adventures TV series. With tourism due to restart before too long, 2021 will be a great time to visit Uzbekistan.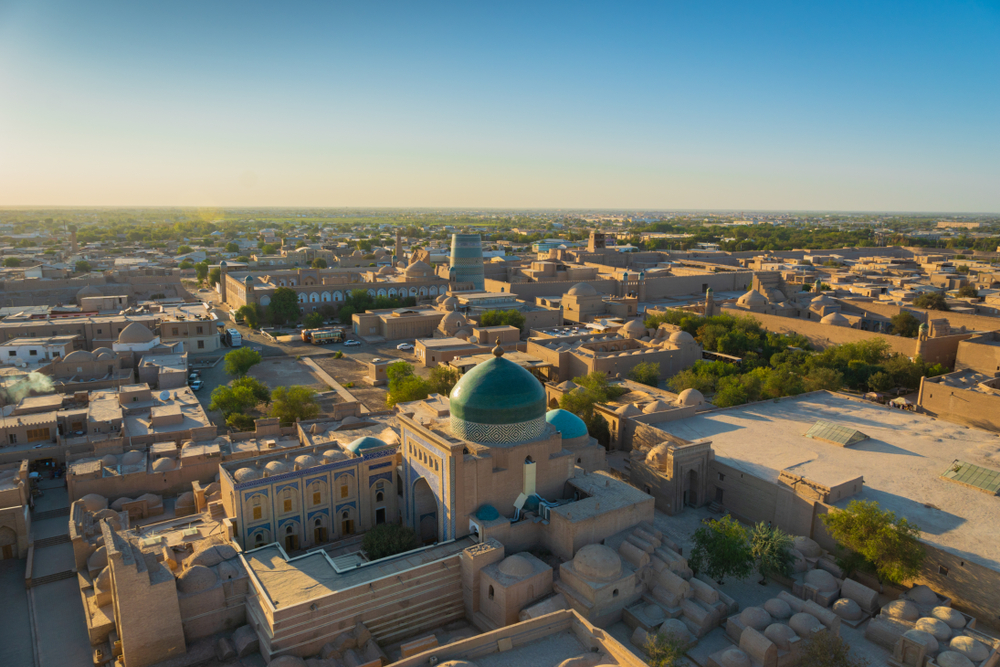 Where do you want to explore next?
I've not yet visited the Caucasus, so Georgia is one place I want to explore when the world gets back to a semblance of normality. The combination of dramatic mountain backdrops, traditional stone villages and Orthodox monasteries, topped off with wonderful food and wine are really drawing me. I'd particularly love to explore the former capital and Unesco World Heritage Site of Mtsketha.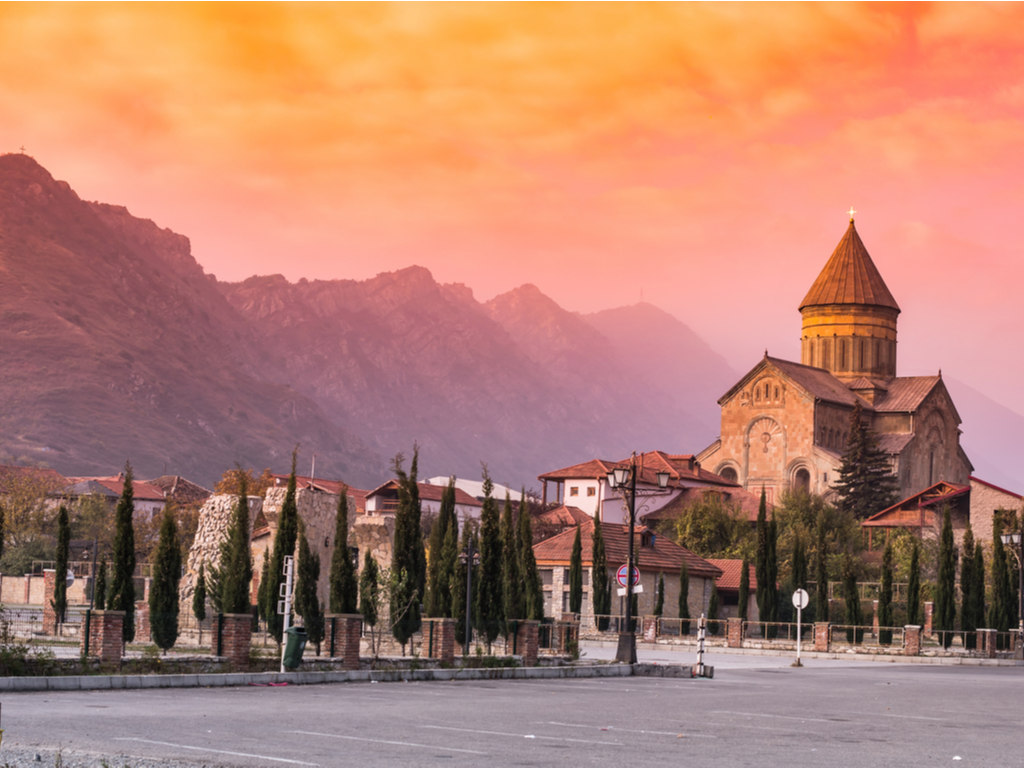 Thanks so much for talking to us Bradley – it's been fascinating.
You can order a copy Bradley's Odyssey Uzbekistan guide here or read his fascinating blog here
---

Travel from Bishkek to Ashgabat on this 27 day 'Five Stan' cultural experience. This in depth tour will see you visiting the Silk Road gems of Samarkand, Bukhara and Khiva, the quirky Turkmenistan, colourful markets, fascinating villages and Swiss Alps type scenery. Retrace the footsteps of Marco Polo and Alexander the Great on this unforgettable Central Asian journey.
---