In a bid to land the Winter Olympics, Beijing celebrated World Snow Day for the first time earlier this week. They sponsored ski events for resorts nationwide and sprayed the stadium with snow for an annual festival.
Hopes are high that the city will host the 2022 Winter Olympics following the withdrawal of the European candidates, with Beijing now only having to compete with the city of Almaty in Kazakhstan. Also, due to the success of the Beijing 2008 Olympics and China's economic influence, it is thought that the city has a good chance of winning the bid.
A cultural treat which will provide "Joyful rendezvous upon pure ice and snow"
Although Beijing experiences very little snow fall, with just 2 inches in Yanqing district's alpine skiing zone, it has been claimed that the ample water resources in the city will be able to provide resources for snow-making. Events will also take place in Zhangjiakou, which is located 120 miles from Beijing, although by 2019 a high-speed rail link will have been completed, cutting the journey time from four hours to 50 minutes.
A number of stadiums that were built for the summer games in 2008 will be able to be transformed for skating and hockey, as well as the aquatics centre where Michael Phelps won his medals, which could potentially become a curling arena. However, there would be a demand for 50 per cent of the venues to be built in order to cater for winter sports, which those on luxury holidays in China could experience.
If Beijing is successful, it would make the city the first ever to host both the summer and winter editions of the Olympics. It is hoped that by hosting the games, young Chinese people would be encouraged to take part in winter sports. China placed in 12th place at the 2014 Winter Olympics, winning 9 medals, and this is something that the country wishes to improve on.
---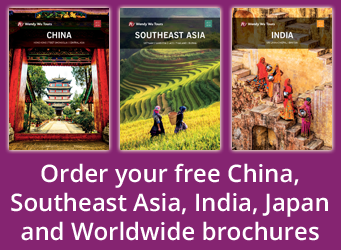 Embark on a China tour in winter with the UK's leading China Experts, Wendy Wu Tours. Our award winning escorted, fully inclusive tours visit all the major sights of China for an unforgettable holiday.
We also have amazing tours to Cambodia, Vietnam, Laos, Japan, India and beyond…