Silk Road Tourism Year has kicked off in the Shaanxi Province in northwest China, a campaign which aims to lure more people into discovering the beauty of this incredible national landmark. 
Set up by the China National Tourism Association, the Silk Road has been chosen as the theme for the 2015 tourism push. A different theme is set each year by the China National Tourism Association (CNTA).  As part of the campaign, China will look to promote the rich culture and huge tourism appeal of its western provinces – areas which have long proved popular for those booking holiday tours to China throughout the year.
An ancient trading route that spans 4,000 miles, the Silk Road was key to the cultural interaction of people from both western and eastern cultures. Civilizations that used the route include the Romans, Persians, Greeks, Armenians and, of course, the Chinese.
It is fantastic news for the region, after it was recently announced that it would undergo intensive improvements after receiving funding of $16.3 billion from China. As Silk Road Tourism will also be promoted over the next three years, it's likely to lead to even more opportunities for travellers to explore the region.
China working alongside other nations in promotion
When speaking about the campaign, Li Yaying, Deputy Director of Tourism Promotion and International Liaison for the CNTA, said that they will be working with other countries along the Silk Road to develop products and promote them cooperatively. As the new Silk Road involves 65 different countries, the tourism campaign is likely to have an effect beyond the Chinese borders.
If you are longing to discover the Silk Road and what makes it so special, it's one of the many points of interest included in the tours we offer here are Wendy Wu Tours. As well as offering tours of the Great Wall of China, you can explore other highlights such as the Forbidden City, the Terracotta Army and the Grand Buddha.
---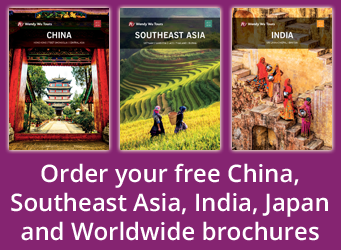 See the ancient Silk Road with the UK's leading China Experts, Wendy Wu Tours. Our award winning escorted, fully inclusive tours visit all the major sights of China for an unforgettable holiday.
We also have amazing tours to Cambodia, Vietnam, Laos, Japan, India and beyond…