China has pushed past France to become the world's second largest vineyard area in the world, coming just behind Spain. The news comes from The International Organisation of Vine and Wine (IOVW) in their latest 'Global state of conditions report: development and trends'.
The report also states that world wine production has reached a good average of 279 mhl (million hectolitres) after the high volumes seen in 2013, which stood at 291 mhl.
Next to the paddy fields of China, vineyards could soon be a highlight of China tours, where visitors can learn more about this vast wine-growing region.
Land devoted to wine growing
To reach second position, China now has 799,000 hectares, which equates to 1.97 million acres, of land devoted to vineyards. Despite this positive figure for the country, France is still ahead in terms of wine production, producing 46.7 mhl, and also in selling abroad, having sold over €7.7bn according to the IOVW report.
The information from the report was presented earlier this week on the 27th April by the Director General of the OIV, Jean-Marie Aurand, at the organisation's Paris headquarters, where it was also announced that global wine consumption dropped slightly in 2014 when compared to 2013 by 2.4 mhl. Despite this, the wine market seems positive as these figures are in line with an overall stabilisation of the industry since 2009, and the positive vineyard figures for China only add to this.
In the report it was announced that China has quickly emerged as one of the significant players in viniculture, with 11 percent of the territory given over to vineyards in 2014, which is a figure up 7 percent since 2000.
Those awaiting a China holiday this summer will hopefully now find it easier to source wine originated from grapes grown in China to gain a taste for the country prior to their visit.
---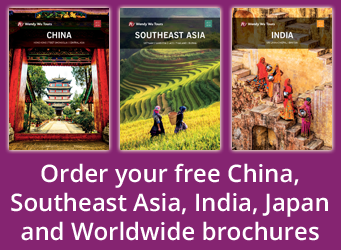 Visit China with the UK's leading China Experts, Wendy Wu Tours. Our award winning escorted, fully inclusive China tours visit all the major sights of China for an unforgettable holiday.
We also have amazing tours to Vietnam, Cambodia, Laos, Japan, India and beyond…