A Channel 4 programme looks set to unveil some incredible secrets from China's Great Wall in its The Great Wall of China: The Hidden Story broadcast. The programme is set to first air on Sunday 30th November at 8pm with the opportunity to catch repeats on Channel 4 +1 at 9pm and on Monday 1st December at 3am on 4seven.
The programme directed by Ian Bremner, who has directed the likes of New Secrets of the Terracotta Warriors in 2013 and the A History of Britain series in 2000-1, investigates the Great Wall of China in light of new evidence secured by scientists. It is thought that the documentary will shed a new light on the popular tourist attraction that is so regularly visitors by travellers on guided China holidays.
Surprise ingredient
The programme promises to decode the structure's complex signals system and reveal the surprise ingredient that has kept it standing. As it turns out, it is actually sticky rice that is the substance responsible for the centuries-old structure's survival as scientists uncover that construction workers responsible for the Wall's creation mixed a type of sticky rice soup with the usual mortar ingredients in order to make it stronger and more resistant to water damage.
Additionally, it has been discovered following a five-year survey that it is not actually a single wall – something that may come as a great surprise to those about to embark on China tours – but in fact actually several fortifications that overlap. These fortifications extend over 13,000 miles, which is nearly twice the length the wall was originally thought to be.
The programme that looks set to rewrite history is set to make for popular viewing, especially with those looking forward to a holiday or tour in the area. Watch The Great Wall of China: The Hidden Story on 30th November to find out more about these incredible findings.
---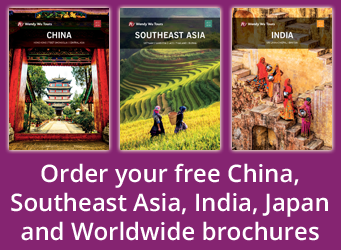 Visit China with the UK's leading China Experts, Wendy Wu Tours. Our award winning escorted, fully inclusive China tours visit all the major sights of China for an unforgettable holiday.
We also have amazing tours to Vietnam, Cambodia, Laos, Japan, India and beyond…