A trip to China's Shanxi Province will take you back in time about 5000 years with its ancient history and rich culture. Not to be confused with its neighbour, the Shaanxi Province, famous for the Terracotta Warriors, this northern region contains some of the most significant ancient relics in China. What's more, it is also a land of spectacular mountain scenery, delicious food and welcoming people.
You can visit the Shanxi Province and discover these places for yourself on our 18 day fully inclusive Ancient China tour.
Pingyao Ancient City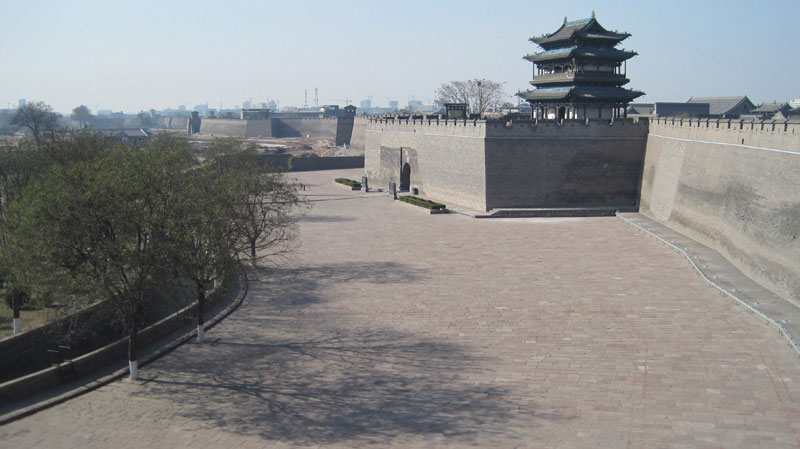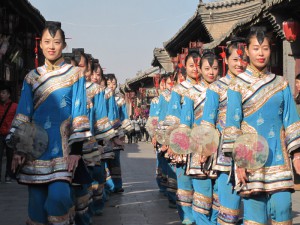 Pingyao is probably the most famous city in Shanxi. It is a well preserved ancient capital of China with a beautiful city wall, stretching about 6 kms, enveloping the 50,000 people still living inside. This was a real highlight for me and spending the night in a restored guesthouse, within a traditional courtyard setting was a great experience and gave you a flavour of life centuries ago.
Many buildings still remain from the Ming and Qing dynasties, including the very first Bank of China. At first light, on a particularly cold morning, the city had a distinctly mysterious feel and this atmosphere will stay with me for a long time.
Mount Wutai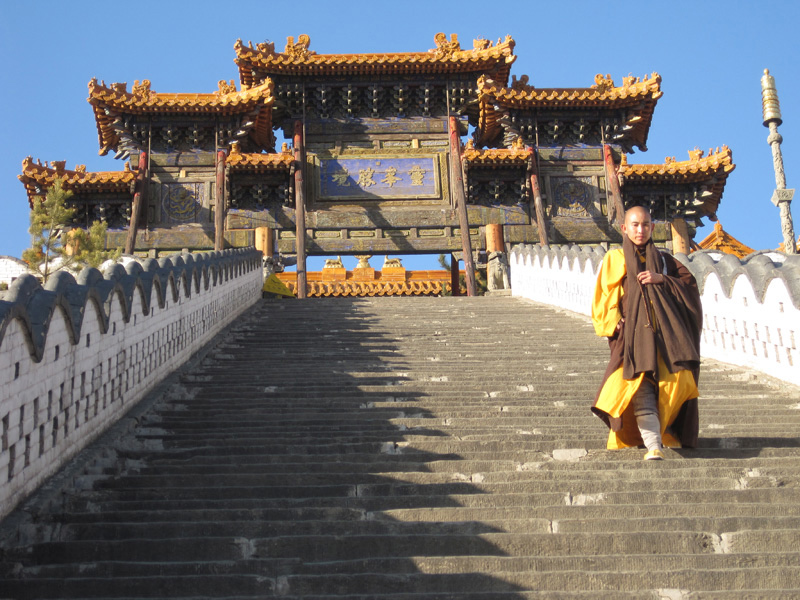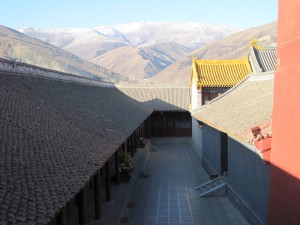 This region holds great religious and spiritual significance with its many ancient Buddhist temples. It was a fascinating glimpse into how life was like many centuries ago. Buddhist monks still live there to this day and welcome visitors to share in their daily rituals.
Travelling between Mount Wutai and the city of Dating in the north of the province, you will pass by ancient sections of the Great Wall. This was a real surprise for me and completely unexpected. These sections are even older than the parts you can see around Beijing. The walls are made of mud instead of brick and were built to defend the region from the marauding hordes from Mongolia and beyond. You aren't able to walk along these sections but they provided a spectacular backdrop to the many photos I was slowly accumulating.
The landscapes of the northern parts of the province are dominated by terraced hillsides, there are even villages built into the sides of the mountain with people to this day still living in caves. In fact, there are almost 40 million people still living in caves all over China. An extraordinary fact in this day and age.
Food
The noodle is king in Shanxi. There are over 300 types of noodle and we must have sampled a fair few of them! In particular, the knife cut or shaved noodle. It is a sight to behold to watch the chefs slicing the noodle dough straight into boiling water into perfectly shaped strands. But as well as noodles there are lots of delicious dishes including well flavoured broths, flatbreads, sweet potatoes, spicy auberines stews and several pork combinations. Plus being only an hour from Mongolia by road, there are lots of food influences from there such as lamb hotpot. There are also plenty of local vegetable recipes as well as lots of local fruit and nuts including dates, walnuts and cashews. You certainly won't go hungry in Shanxi.
The Hanging Temple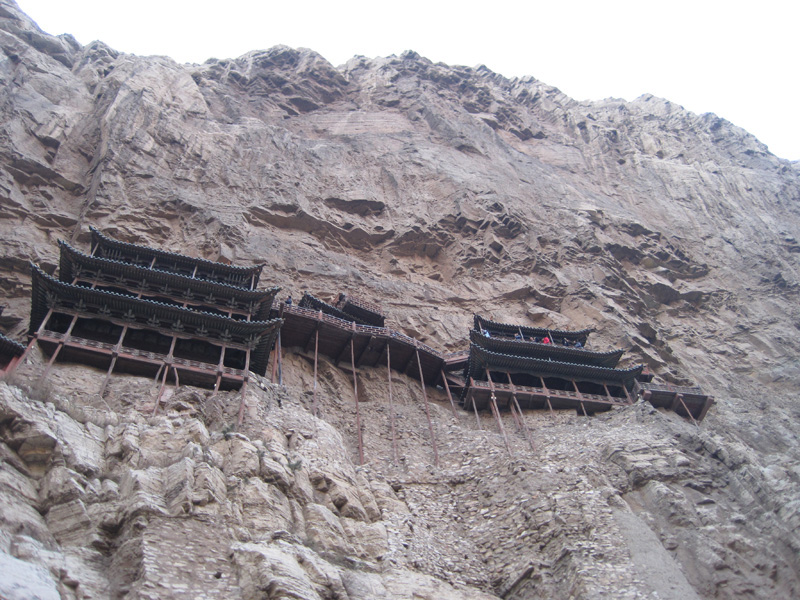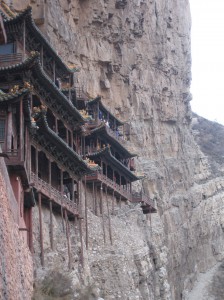 The Hanging Temple or Monastery was something I had read lots about and I was eager to see it for myself. It didn't let me down. This extraordinary structure stands at the foot of Mt Hengshan and is built into the side of the mountain, using the rock above for shelter and the rock below for its foundation. It almost defied gravity, with only a few wooden pillars holding it up. When we were told we could climb to the top, I was a little anxious to say the least. Again, the temple has its roots in Buddhism and I certainly felt someone watching over me as I slowly climbed its wooden stairs to the top. This is a must see for any visit to the region.
Yunggang Caves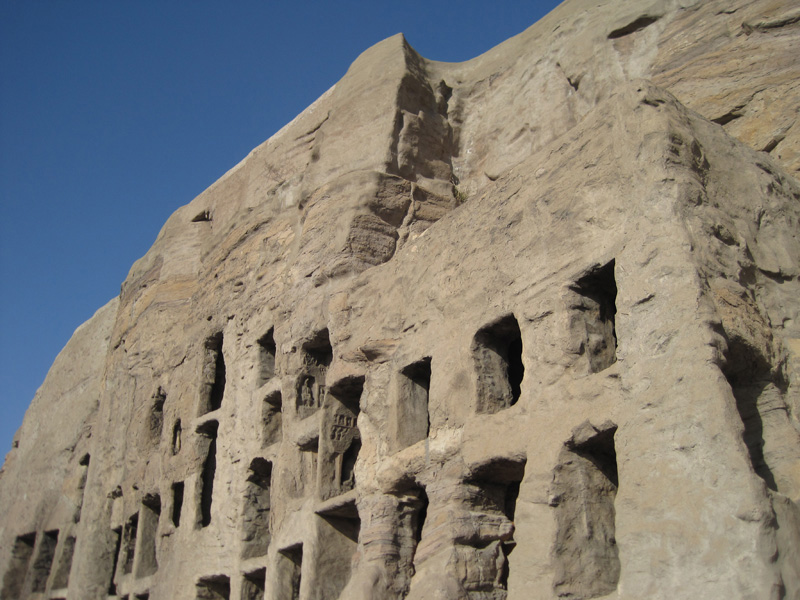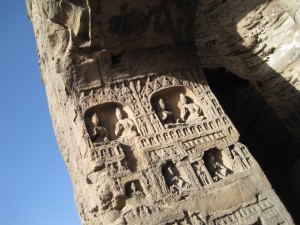 Our final visit was to the ancient Buddhist Caves, which were built over 1500 years ago. I wasn't really prepared for the sheer scale of the site, but there were more than 40 caves housing more than 50,000 Buddha statues of varying size. It would have taken incredible imagination by the skilled craftsmen who would have only had fairly primitive tools.
This was a fitting end to a remarkable visit to this ancient Chinese province.
---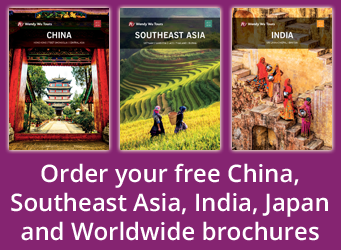 Plan a holiday to China with the UK's leading China Experts, Wendy Wu Tours. Our award winning escorted, fully inclusive China tours visit all the major sights of China for an unforgettable holiday.
We also have amazing tours to Vietnam, Cambodia, Laos, Japan, India and beyond…