Fans of the Hunger Games got really excited after it was just announced that China is set to welcome an attraction that has been based on the Hunger Games movies.
Now those on holidays and trips to China will be able to find out themselves if the odds are forever in their favour after it was revealed that Lions Gate Entertainment, the entertainment company behind the blockbuster movies, has got the green light to develop an indoor entertainment centre in Hengqin in China.
The indoor centre is set to open by the end of 2018 and is expected to attract thousands of Hunger Games fanatics.
An article on the New York Times reveals that the centre in China will not be the only Hunger Games attraction to be built, as a new theme park in Atlanta in the US is set to be built by 2019.
There are other Hunger Games attractions already in existence. An exhibition on the blockbuster movies is currently on display in Times Square in New York, a theatrical show will open in London next year and a new theme park in Dubai will have a dedicated Hunger Games zone.
Hunger Games finale to bring in the crowds
The attraction in China is set to become even more of a draw after the franchise's finale hits cinema screens at the end of November.
Fans from across the world are eagerly anticipating Mockingjay Part 2, which brings an end to the franchise. This new attraction will allow visitors to continue to live in the Hunger Games world for years to come.
The Hunger Games attractions will go alongside separate attractions based on other films, such as the Divergent and Twilight franchises.
Speaking to New Magazine, Lionsgate's chief brand officer, Tim Palen, said, "The more we thought about it, the more we realised there was a major opportunity – not just to create something smart and captivating that Hunger Games fans would love, but to bring all of our franchises alive in new ways."
---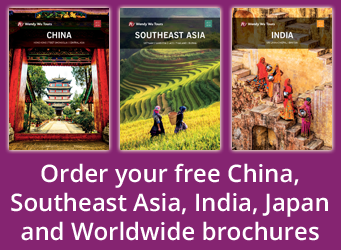 Visit China with the UK's leading China Experts, Wendy Wu Tours. Our award winning escorted, fully inclusive tours visit all the major sights of China for an unforgettable holiday.
We also have amazing tours to Cambodia, Vietnam, Laos, Japan, India and beyond…
---
Image Credit: Duncan C (flickr.com)