A statement released by the bureau of statistics has revealed that Tibet experienced a tourism surge of almost 20 per cent during the first nine months of the year.
More than 12.8 million tourists visited the plateau region in China from January to September, with almost 150,000 of those travelling from overseas, including tourists visiting Tibet on tours of China. This equals an 18.4 per cent growth when comparing the figures with the same period last year, confirming that the region has become increasingly more popular in the last nine months.
Tourists generating billions of pounds for Tibet
Tourism is an extremely vital resource for Tibet, with income from the travel industry generating up to 20 per cent of the region's gross domestic product. In the period ranging from January to September, people taking holidays to Tibet have provided the region with revenues amounting to more than 16.4 billion yuan (£1.7billion), which shows a strong year on year growth of 23.6 per cent.
June to September is usually the busiest period time of year to visit Tibet, with many major attractions slashing the price of entrance tickets in order to continue enticing visitors during the off peak season, which begins in winter.
Tourists have been increasingly encouraged to visit the region due to its spectacular landscape, distinctive culture and fascinating wildlife. There are 19 rare and endangered species in Tibet alone, including the snow leopard and the Tibetan antelope, as well as the Giant Panda which are bred at the nearby Chengdu Conservation Centre.
The autonomous region attracts tourists for numerous reasons, but highlights include the world's highest railway, the breath-taking Pamir Mountains and the source of the Yangtze River. Known for being a spiritual and mystical land, there are many holy monasteries, sacred temples and elaborate palaces to visit also.
---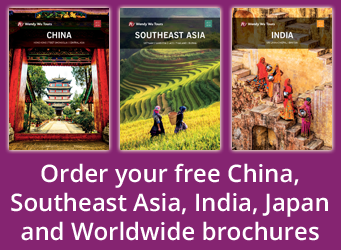 Book a holiday in China with the UK's leading China Experts, Wendy Wu Tours. Our award winning escorted, fully inclusive China tours visit all the major sights of China for an unforgettable holiday.
We also have amazing tours to Vietnam, Cambodia, Laos, Japan, India and beyond…