Veganism is becoming more and more common, and with the diet being nutritionally beneficial it's no surprise that the number of Vegans in the world has increased by 550% in the last few years.
Is it easy to travel as a Vegan? With so many countries now offering specific Vegan restaurants and menus, it is very easy to dine Vegan when on holiday. From our portfolio of tours, we've located the top five cities best known for Vegan cuisine. We're not just talking about three or four Vegan dishes on the menu, we have found tailor made Vegan restaurants, cafes and street vendors which have been tried and tested. So, get ready to indulge your senses in our delightful list of cities that welcome Vegans: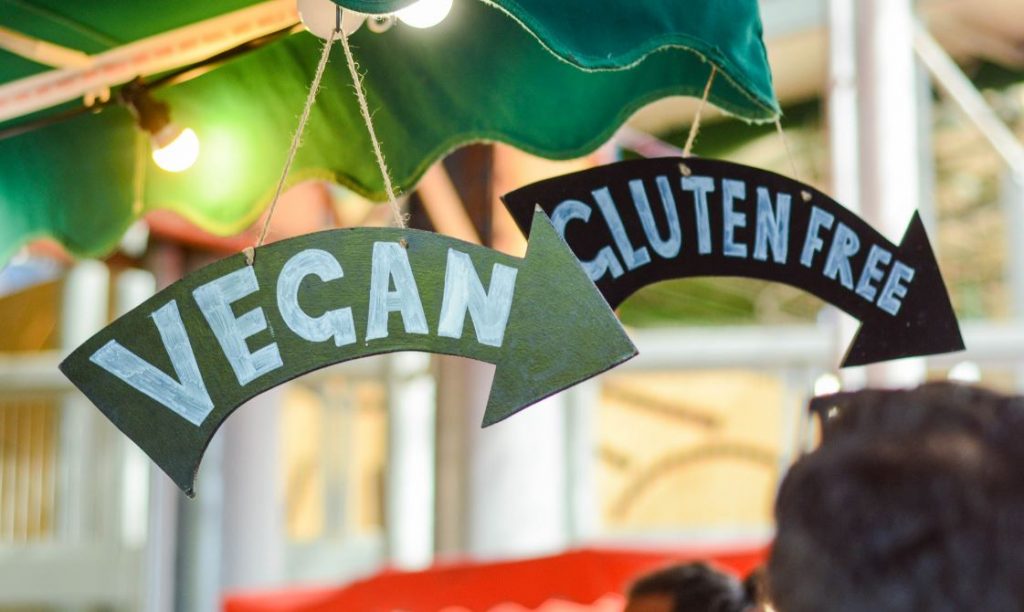 Taipei, Taiwan.
Number one might surprise you, but Taipei in Taiwan is home to 272 Vegan eateries, so you can sample several different types of Vegan cuisine whilst touring the city. Some popular Vegan dishes in Taiwan are: Stinky Tofu which is available from street vendors all over the city – it sounds awful but the locals love it!. Bai Fan, which is a fluffy white rice, usually served steaming hot with a variety of vegetables placed on top – simple, but very delicious! Spring onion pancakes are also a delightful treat which is found in most night markets, and to finish off, why not try the local mango ice (which can only be described as between ice cream and sorbet). In Taiwan, a lot of people follow a Buddhist culture which essentially is a Vegan lifestyle as meat, such as a Beef, is considered sacred. Whilst meat is not entirely banned from their diet, Buddhists more often than not, choose to remove it from their diet and eat Vegan or Vegetarian.
The best way to explain that you are Vegan in Taiwan is to say it in Mandarin, which is Wǒ shì sùshí zhǔyì zhě or 我是素食主义者 written locally. View our tours to Taiwan, for holiday inspiration.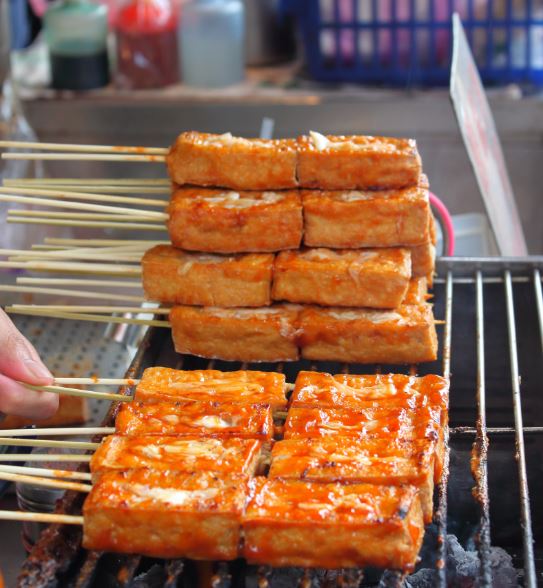 Ho Chi Minh City, Vietnam
Otherwise known as Saigon, Ho Chi Minh City boasts a total of 235 Vegan eateries, including take-away places. Some popular dishes include Banh Xeo Crepe, Pho, Bunm Rieu and hotpots, so you can be sure of variety during your visit. We recommend looking up restaurants that 'give back' by either donating Vegan food to the children at local hospitals, or that donate a percentage of their profits to charity, for an even more enlightening experience.
You may find restaurants surprisingly quiet in Ho Chi Minh city, but this is purely because most Vietnamese people prefer enjoying dinner with their families, in the comfort of their own home. However, in the evenings you'll see bars begin to get busier and street food markets get busier as the night draws in and locals look for a tasty snack to end their evening.
Whilst restaurant and café staff will speak basic English, to avoid confusion you can say:
tôi là người thuần chay which means 'I am Vegan' in Vietnamese and staff will help point you in the right direction. Don't be surprised to find that a lot of restaurants in Ho Chi Minh City are buffet style, with an option of made to order dishes. View our Tours to Vietnam.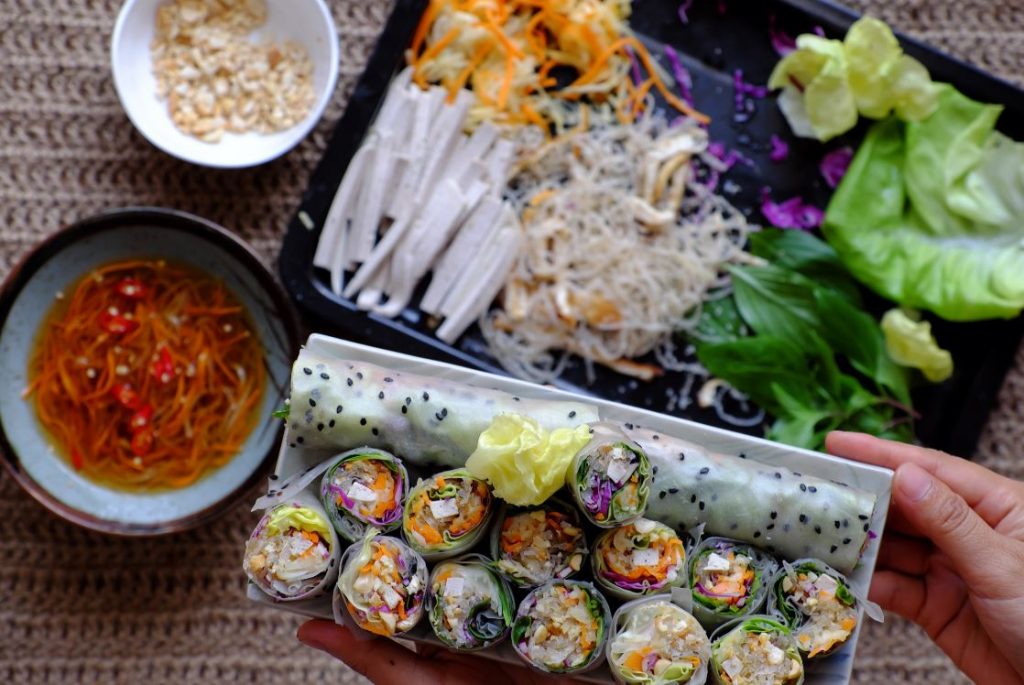 Bangkok, Thailand
With over 211 Vegan Eateries in Bangkok, you won't go hungry when exploring this vast city. This ranges from plant-based Buddha bowls, Vegan Thai curries, Pad Thai and Plant-based cheeses.
When visiting Bangkok, bear in mind that lunches are consumed very quickly, and only small bites are ordered, such as a bowl of noodles, soup or a stir-fry dish – most of which come from the street food markets dotted all over the city – the most well known of which is located near the China Town district of Bangkok. The market itself is well worth a walk through as the smells and sights of the food being cooked is delightful. Also, the food here is very cheap so you can afford to try different things.
Thai people tend to eat dinner around 8pm, so bear this in mind when making reservations. Also, meals in the evening tend to be big, and enjoyed whilst sitting with friends, so expect loud conversations and laughing from locals around you. Whilst most establishments in Thailand speak or understand English, if you get stuck you can let the establishment know that you are Vegan by saying C̄hạn pĕn wī kæ̂ or showing them ฉันเป็นวีแก้น.
View our tours to Thailand.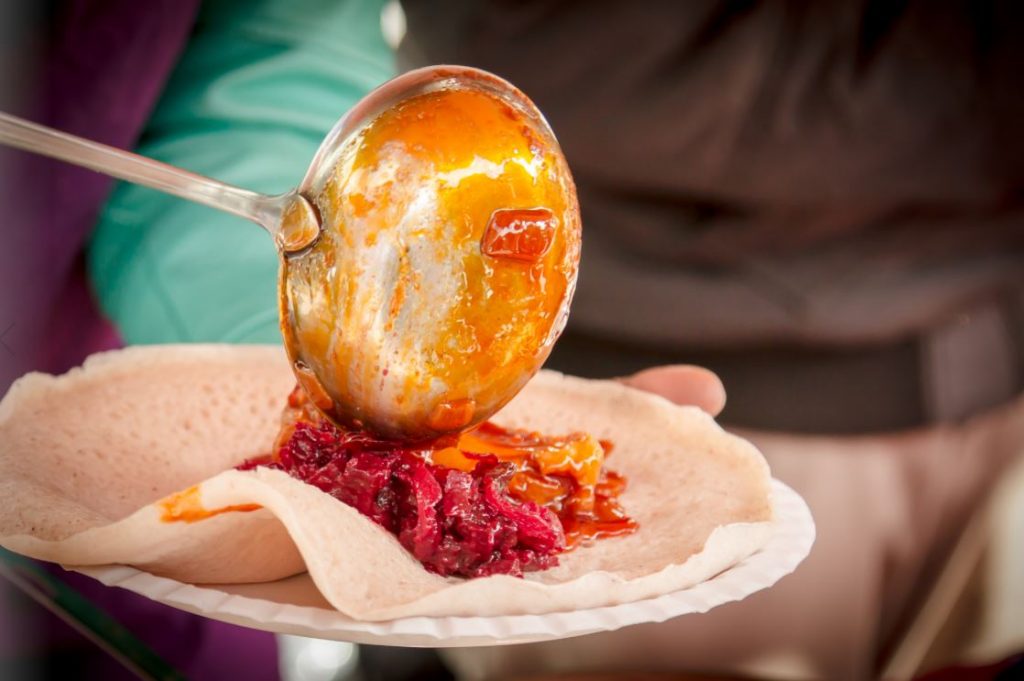 Kyoto, Japan
Kyoto is the Vegan capital of Japan with 148 Vegan & Vegetarian friendly restaurants. This ranges from small bites, such as sushi or soups, to full meals such as Vegan Katsu and noodle dishes, which are widely available throughout the day. Cafés that serve vegan cakes and pastries are a perfect way to start your day in Kyoto!
When visiting Kyoto we recommend trying Vegan sushi, the BBQ tofu rice bowl and the Vegan Udon. All of which taste delicious and are very filling! But one thing to bear in mind is that the food presentation is out of this world – your food will more than likely look too good to eat so make sure you take pictures before tucking in. To finish off, head to one of the city's Vegan dessert shops to try Vegan ice cream, Matcha pancakes, Vegan cheesecake or Vegan ice cream soda.
The locals tend to dine between 6-8pm and have meals containing lots of small dishes – so a Bento box, for example, is a good place to start. They will then go onto bars or go for a walk around the city – stopping off to get more food or a sweet treat from street vendors or small stores. Many Japanese locals may also purchase snacks or treats from convenience stores, and one thing that's great about Japan is that their food labelling is one of the most comprehensive in the world. The word 'Bigan' means Vegan and will appear on the packaging as ビーガン.
View our tours to Japan.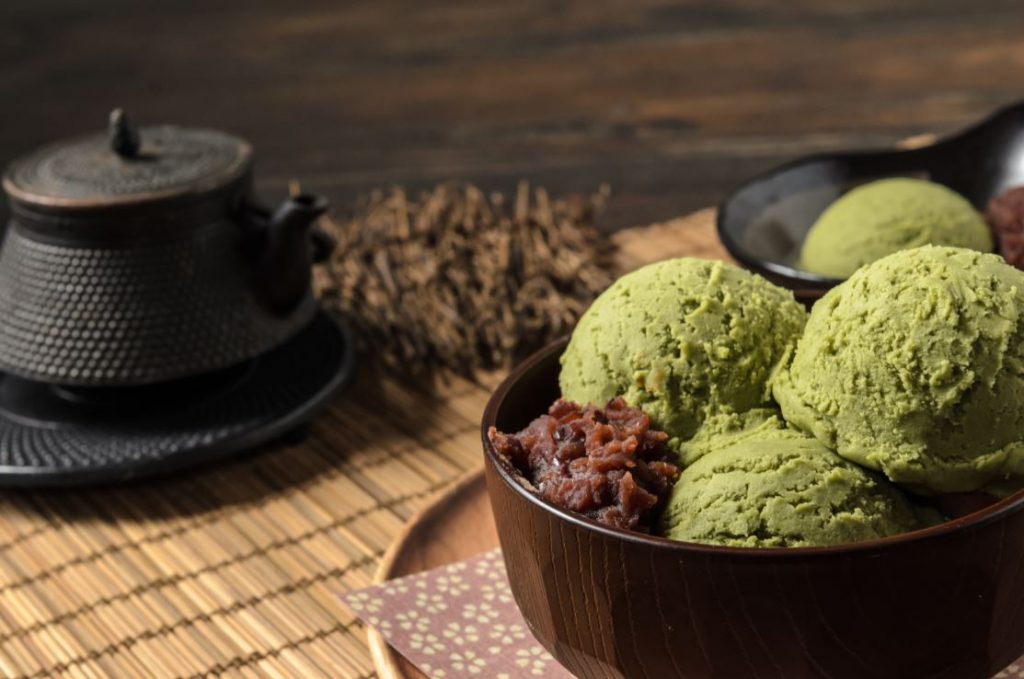 Shanghai, China
China caters for Vegans in all areas of the country, due to its Buddhist roots – however the city with the greatest number of Vegan restaurants and eateries is surprisingly Shanghai, which has a total of 103. A close second is Beijing, with 91 Vegan eateries. Popular dishes include; stir fry tofu, raw Vegan rolls or stir-fried eggplant (aubergine) and white rice.
In Shanghai, you will also find shops selling Vegan friendly cosmetics and toiletries, so it's the place to shop if you wish to buy souvenirs for back home, or as reminders of your trip. 4-5% of people in China are Vegan, or as they call it 'cruelty free lifestyle', which equates to 50 million people. The main reason for this is due to following Buddhism, whereby you eat and live from the offering of the lands with compassion – which abstains from killing animals for food.
You may be surprised to learn that even though most of the people are Buddhist, the number of people eating meat in China has increased dramatically over the past few years. China is now second in the world for meat consumption (at around 9.4lbs or 6kg per person) after America. It is common to eat a large dinner around 6-8pm in China, and you'll find restaurants busy and with limited reservations available around the 7pm mark. However, during the day it's common to eat snacks or little bites from street vendors as and when you feel hungry. The best way to let an establishment know that you are vegan is to say Chún sù or show these symbols: 纯素
View our tours to China.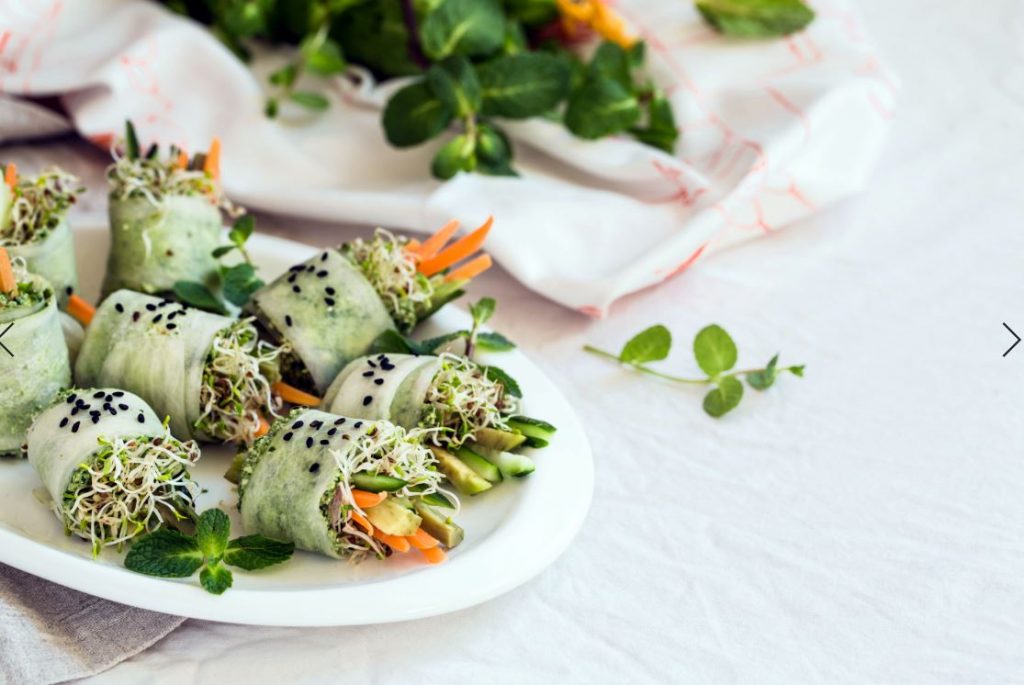 Other popular destinations for Vegans are: Phuket & Chang Mai – Thailand, Ubud in Indonesia and Da Nang in Vietnam. We also recommend trying the app 'Happy Cow' as it helps you recognise genuine Vegan establishments and shows you reviews and suggestions.
Remember, that in some cases a dish may look and sound Vegan, but it might be cooked in butter (in India for example, curries are cooked in ghee – butter) or have milk or cheese added, so keep an eye out for this. In Thailand, the tofu can sometimes be made with egg, so make sure you check out the information and reviews on the restaurant before getting caught out!
To visit any one of these 5 cities, check out our 2020 tours.