Southeast Asia has long been favoured as the perfect destination for tropical sunshine, gorgeous beaches, friendly locals and numerous places to party, but its also a treasure trove of natural beauty and cultural wonders.

This includes 41 (considered too few by some) of the current 1,154 UNESCO World Heritage Sites that are spread across the world. World Heritage Sites are known as some of the greatest monuments, landscapes and innovations in the world – designated by UNESCO, the United Nations Educational, Scientific and Cultural Organization, they are protected for having outstanding value to humanity for their cultural, historical, scientific or other form of significance. Gaining world heritage status brings international recognition, more tourism and better protection for the site; there are so many rings to jump through that earning the title is not easy, making it an even more exclusive club to get into.

Ranging from mysterious stone jars, to huge temple complexes to spectacular seascapes – here are our top picks for must-see sights on your holidays to Vietnam, Cambodia, Laos and Malaysia.   
Angkor Complex, Cambodia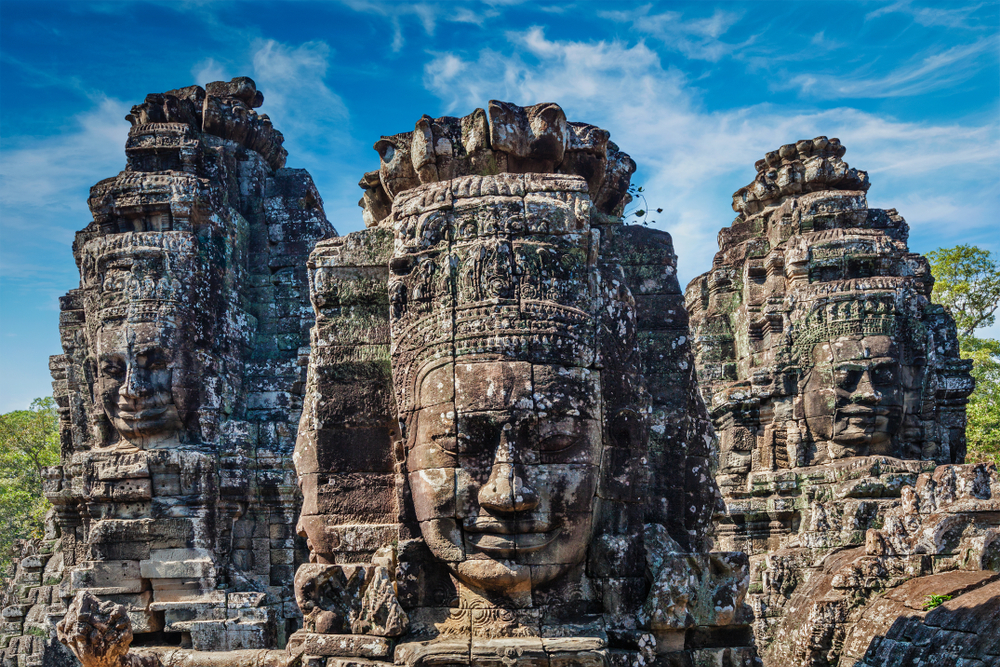 Strewn across a landscape of jungles, lakes and plains, just outside the bustling town of Siem Reap, the Angkor Complex is home to 72 major temples and 100s of minor ones. Built as the seat of the Khmer Empire between the 9th and the 15th centuries, many of these structures have been left to the elements, leaving behind atmospheric ruins entwined with nature. Others, however, especially those in and around the old walled city of Angkor Thom, have been gently restored to much of their old magnificence. At the heart of it all is Angkor Wat; in constant use as a temple since its construction in around 1145AD, and the world's largest religious monument, it is Cambodia's national treasure.  

You can explore the Angkor Complex on any of our tours that features Cambodia.
Halong Bay, Vietnam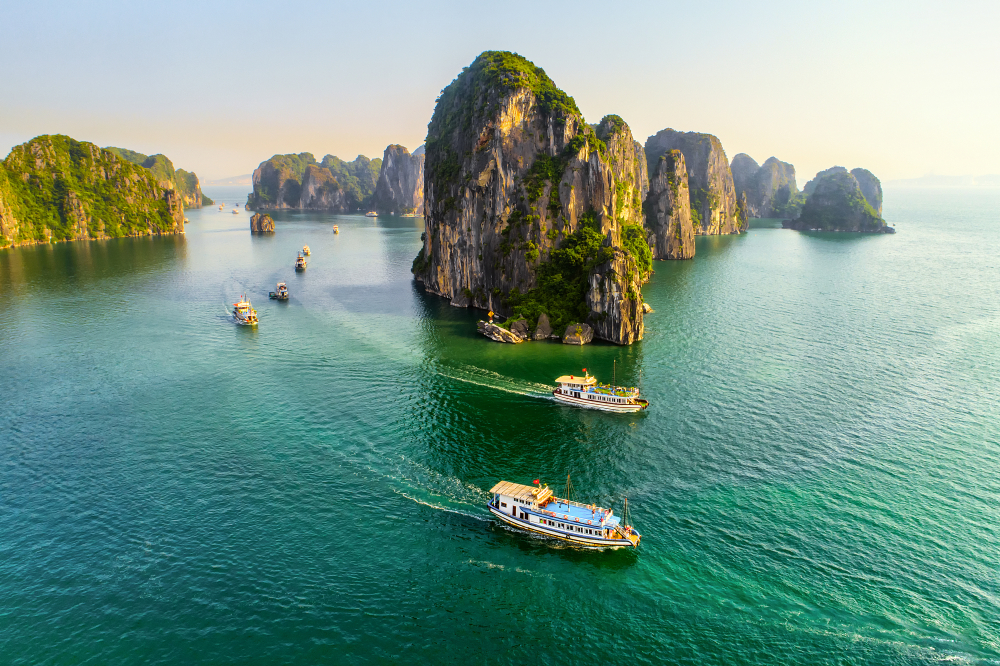 Ha Long, the Bay of Descending Dragons, is one of the Vietnam's most spectacular and popular destinations. Out of the emerald waters of the bay, thousands of sheer limestone karst pinnacles and islets rise, creating an element sculpted ocean-scape of magnificent proportions. It has long evoked the imaginations of the many who have seen it, and has plentiful myths and legends of invading armies and heroic dragons told about it. Naturally, the best way to fully appreciate its beauty is by overnight boat cruises that will get you deep into the formations to admire them from all angles.

You can cruise on Halong Bay on any of our tours that features Vietnam.
Hoi An, Vietnam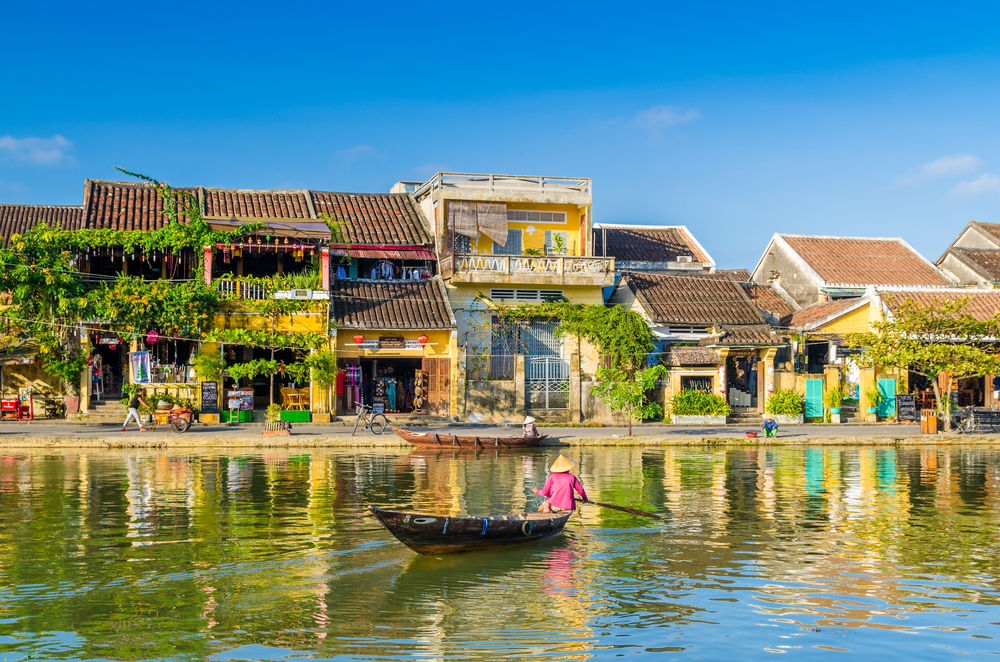 Once a major trading port, riverside Hoi An is absolutely delightful place. Traffic-free, cobbled streets, festooned with colourful paper lanterns, wind between atmospherically crumbling old merchant's houses, tea warehouses and temples, in an eclectic selection of architectural styles. Stroll the local markets to admire the produce of the bountiful region of which Hoi An is at the heart and pop into one of the many tailors to have something fancy whipped up in just 24 hours. There's also a lovely beach close by, and a wealth of laidback bars and restaurants in which you can taste a variety of local dishes.

You can stroll the streets of Hoi An on any of our tours that features Vietnam.
Luang Prabang, Laos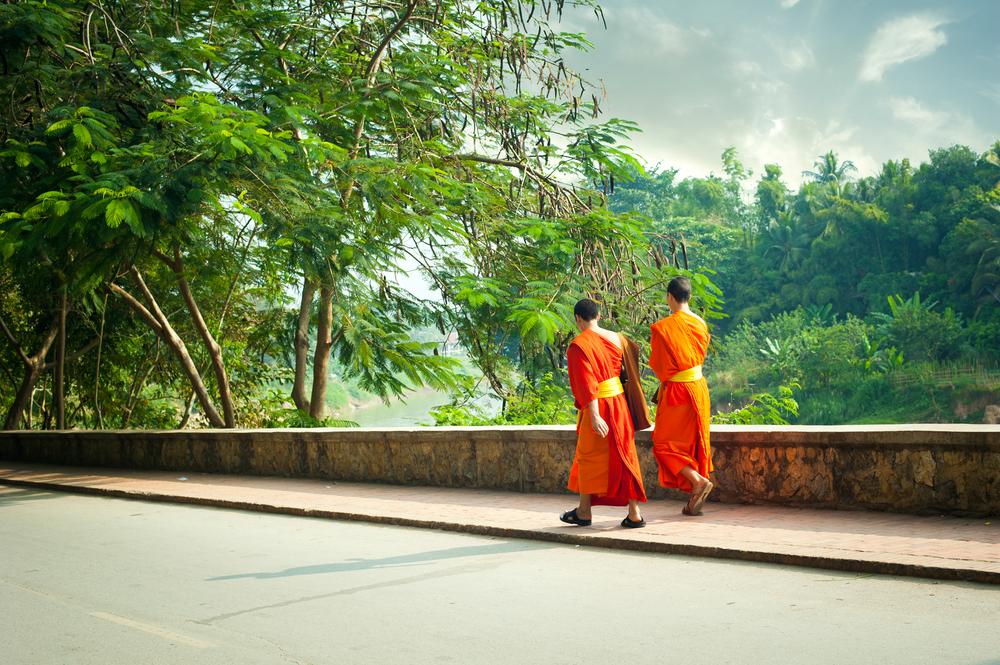 A peaceful, sleepy city full of charm Luang Prabang, though no longer Laos' capital, is the country's heart and soul. A delightful combination of traditional Laos heritage and the influence of French Indochina, it sits at the sacred confluence of the Mekong and Khan rivers. There are 33 wats to explore, each with its own exquisite gildings – the tree of life mosaic at Wat Xiang Thong is particularly lovely – as well as fading colonial villas, droves of saffron-robed monks and numerous eateries serving delicious fusion food. Luang Prabang is also in the middle of some beautiful mountainous landscapes, with numerous options for boat trips, waterfall dips and hiking nearby.   

You can enjoy the atmosphere of Luang Prabang on any of our tours that feature Laos.
Plain of Jars, Laos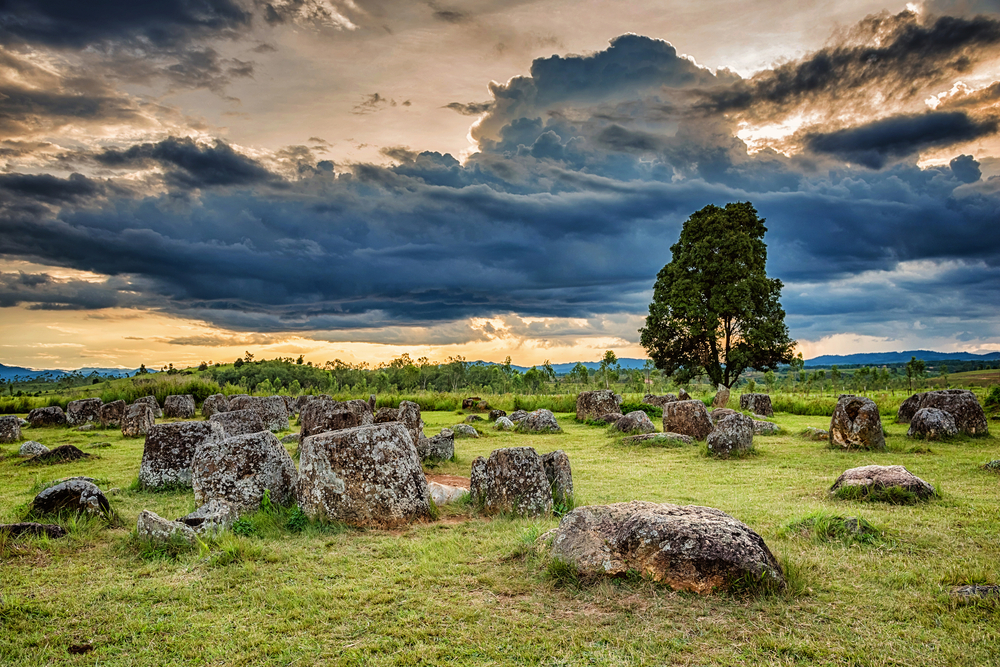 In the highlands around the town of Phonsavan, thousands of large stone jars of mysterious origin are scattered over thousands of kilometres. Ranging from one to three metres in height, archaeologists believe that they date from Southeast Asia's iron age – between 500BC to 200AD. Though very little is known about the civilisation that created them, it has been suggested they were used for ritual burial, or food storage. In Lao legend however, they were created by the ancient king of giants, Khun Cheung, and used to brew celebratory rice wine after he won a long, hard battle. There are over 90 recorded jar sites but only 9 are currently accessible having been cleared of unexploded ordinance dropped during the Vietnam War.

You can ponder the mysteries of the Plain of Jars on our Highlights of Laos tour.
Singapore Botanic Gardens, Singapore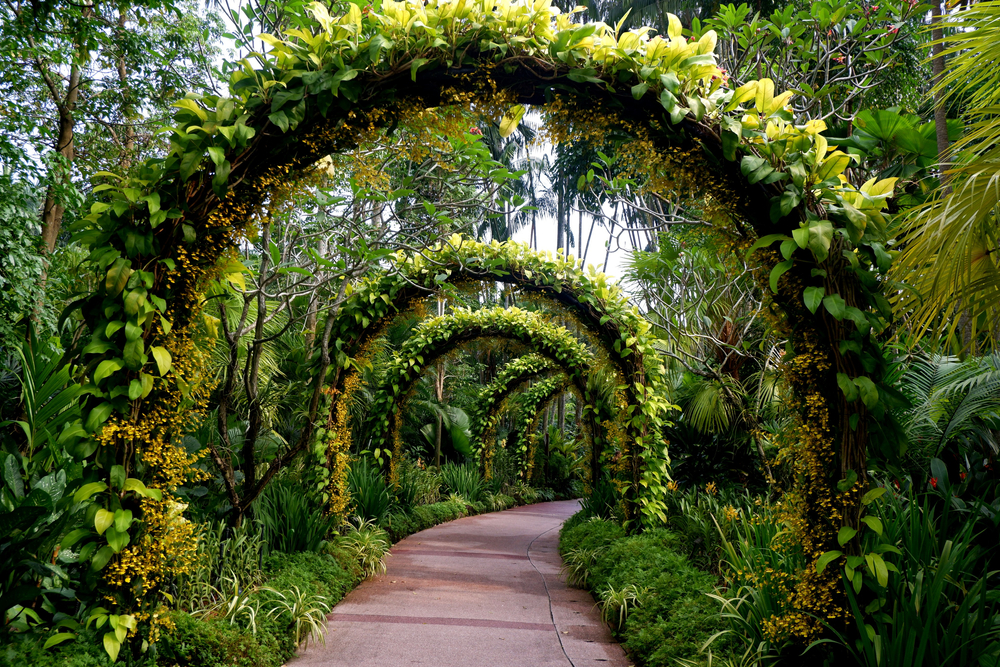 Founded in 1859 in 60 acres of disused plantation, the Singapore Botanic Gardens are big and bold – everything you'd expect in Singapore! It is a leading centre for botanical and horticultural research as well as Singapore's first UNESCO site, a gorgeous expanse of lush lawns, sparkling lakes and wonderful themed gardens, plus a patch of rare primeval rainforest. The National Orchid Garden is home to the world's largest orchid display while the children's garden is full of interactive elements. The more recently opened arboretum features a living library of trees and there's a fascinating museum of the garden's heritage to explore. It is certainly a green paradise to escape to when you've fancy a break from Singapore's urban jungle.

You can stop and smell the roses at Singapore Botanic Gardens on one of our Singapore stop-overs or extensions.
Kinabalu Park, Malaysia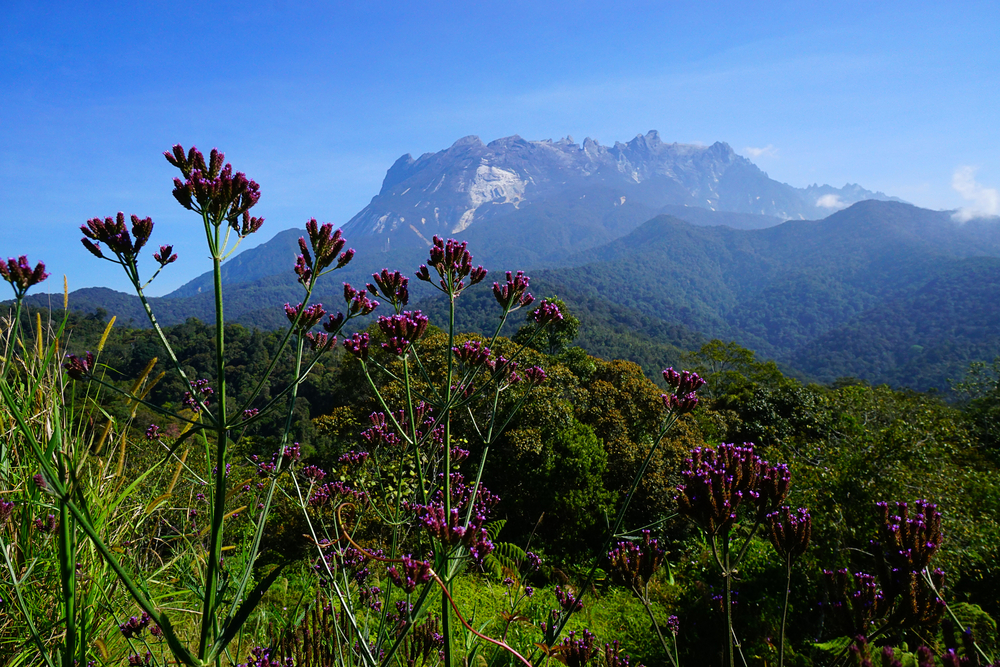 One of the most important biological sites in the world, Kinabalu Park encompasses 754 square kilometres of the Malaysian state of Sabah on the island of Borneo. It was designated in 1964 to protect the 4,095 metre tall Mt Kinabalu and the plant and animal life that surrounds it. Different elevations within the forested landscape means there are a number of different temperate zones present, each containing some of an astounding 4,500 species of flora and fauna. These include orangutans, leopards, Oriental small-clawed otters, rhinoceros hornbill and endemic species like the black shrew and Bornean ferret badger.  

You can discover the flora and fauna of Kinabalu Park on our Best of Borneo tour.
Order your brochure today