India: it's home to one sixth of the world's total population, it's the seventh largest country in the world, and for many, it's at the top of the travel bucket list.
But that first visit to the vibrant country can be overwhelming. Planning your first visit to India can involve several elements, from what to pack to when to travel and what to expect when you arrive. However, with the necessary preparation, India can be one of the most stimulating and enlightening countries you will ever visit.
As Thommen Jose of the travel blog Wanderink is an Indian native, and acknowledges the concerns international visitors can have regarding visiting his country.
He says,
"A non-Indian's first trip to India – the potential hazards and cares – has occupied a lot of my thought."
However, as his blog explores, with the right preparation, no newcomer to the country need worry. In fact, he says, there are many experiences to take away from a holiday in India:
"Besides learnings and memories, friendships and experiences there were also the photographs."
To help you ensure that your time in India runs smoothly and is remembered for all the best reasons, we have enlisted the expertise of some of the world's top travel bloggers to share their tips on how to prepare for your first trip to India.
Learn about the culture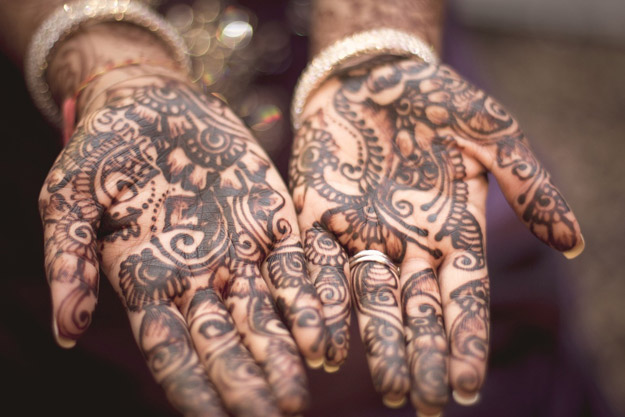 Possibly the most important thing you can do before visiting any country is to learn about the local culture. When travelling somewhere new with a different history and context to the home you are used to, it is essential to research as much as possible about the "dos and don'ts" of social etiquette. Generally speaking, Indian people are relatively accepting of international visitors' personal lifestyles. However, as a Rough Guides article explains:
"You can quickly make a good impression by, for instance, removing your shoes before entering someone's home. This is particularly important when entering a sacred space, like a temple. Also, if you see shoes outside a shop, it's a sign to remove your own.

"Whilst you are in India itself it's a good idea to "keep an eye out for what others do and imitate" if you are unsure of the regional customs. However, taking the time to read about any religious or social values will help you to avoid causing offence before you even set food in the country. Details like this may seem like small quirks, but they can be of extreme importance in India, which has a relatively conservative and highly moral set of social values."
Remember, whilst experiencing the rich history and unique culture of India is essential during any holiday to India, it's important to ensure that the locals you are interacting with are happy with your involvement.
To avoid cultural appropriation, make sure that you understand and appreciate the significance of practices such as Henna tattooing. A quick internet search will show any visitor that things such as Henna are much more than a fashionable accessory. Anna Phipps from Global Gallivanting sums this up in simple terms:
"It's best to read up and try to understand as much about the Indian culture as you can as this will make traveling here easier."
Demonstrating a respect for local cultures will make your trip much more comfortable both for you and the people you meet.
Organise your Holiday to India in advance
Once you've done a bit of background reading, it is often a good idea to make a few basic plans. Visas are mandatory for all visiting foreign nationals, and are valid for 6 month periods.
Immunisations are also recommended for first-time India travellers, with hepatitis A and B, Japanese encephalitis, rabies and typhoid sometimes advisable depending on the type of activities you intend to partake in and where you wish to travel. It is also wise to take anti-malaria tablets and pack plenty of mosquito repellent.
Make a short, concise list of things you need to do before you leave for India and things you need to take with you. Begin by packing those things that you won't need to use before you leave and tick items off as you pack them. If you are going on a tour to India, much of the pre-planning stage such as organising transport and itineraries will be usefully dealt with for you. However, taking care of your personal requirements early on will put your mind at ease and ensure that everything goes to plan from the moment you leave your home to the moment you return.
Choose the right time for you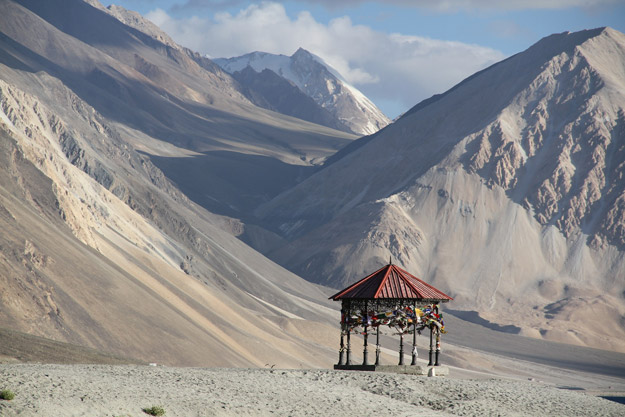 One key aspect to consider before you book an India holiday is what time of year you would like to travel. Don't simply choose at random or go during the cheapest times, because the seasons in India can vary vastly, meaning that you may be in for a surprise if you leave without knowing what the climate has in store.
In India, the seasons tend to create three types of weather: the hot, the wet and the cool. The hot season runs from March until May, with temperatures reaching as high as 45 degrees Celsius. During this time, the central plains become very dry, arid and dusty. Later, in June and July, is the wet season, moving from south to north across the country. If you're looking for mild, fair weather, the best time to visit is in the cool season between November and February. Not everyone is looking for the same conditions from their holiday, but just be sure that you're visiting during a season that is most suited to your preferences.
For more information on when to go, take a look at our Best Time to visit India Page
Be flexible
One thing that every blogger who has travelled to India emphasises is that first-time travellers to the country need to be open minded and flexible. Blogger Stephan Popescu claims that even the most experienced tourists will be surprised by India. He says,
"I'm a well-seasoned traveller and have worked in the industry for years, and yet India found a way to even shock me."
But these are positive surprises, ones that will delight new and expert travellers provided you remember to remain open to new experiences. Anna from Global Gallivanting agrees, saying:
"Rushing or over planning everything may lead to a more stressful than enjoyable trip so allow some time for buses and trains to be late and for plans to be changed – it's often easier to just try and go with the flow."
As Anna insists, above all the most important thing to take to India is an open mind.
Stay safe and healthy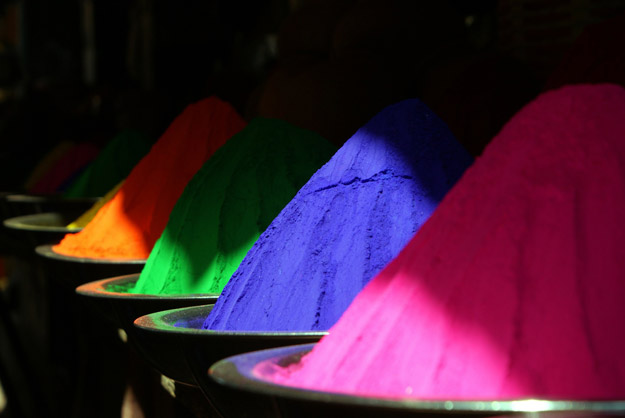 India is a beautiful country full of warm and kind people. However, as with any country, there are things that foreign nationals should be aware of before visiting to make sure they stay healthy and happy during their visit.
As an article by Lonely Planet urges,
"Never drink tap water, and steer clear of any food that may have been washed in it. As a precaution, avoid ice, ice cream, and salads and fruit you haven't just peeled yourself. Let your stomach acclimatise for a few days before launching into a street food feast."
Along with staying up to date with your immunisations and taking malaria tablets, it is wise to bring medication for stomach complains, and buy plenty of bottled water to keep you feeling your best in a country that is likely to offer a vastly different climate and cuisine to the ones you are accustomed to.
Don't over-prepare
Surprisingly, one of the recurring messages travel bloggers shared about India was not to over-prepare. In fact, Drew Goldberg of Drew Binksy argues,
"The best way to prepare for a trip to India is to actually not prepare at all." Whether or not this is your style, leaving some things open to chance is sure to enrich your experience in India. He explains, "I met so many new people, learned a lot about the history and culture of India, and went to some off the beaten path places that I never imagined I'd visit!"
Similarly, Indian native Anuradha from the blog Inditales says,
"Do not over prepare for India. India is capable of giving you diametrically opposite experiences. Come with an open heart and mind to soak in its diversity."
As Anu suggests, every trip to India is different for each individual, and only with an open mind can you really make those memories that will last a lifetime.
Slow down and appreciate the journey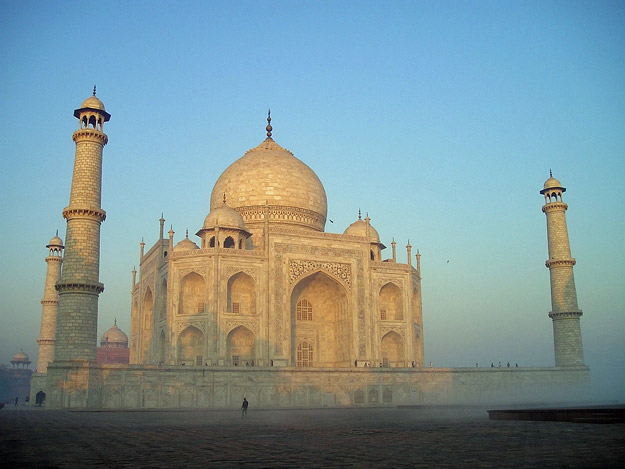 Whether you prefer to plan ahead meticulously or take your adventures as they come, one thing that any holiday to India must entail is time to reflect. Take a trip to the beautiful countryside of India, or simply take a day to enjoy your surroundings.
As Lonely Planet's article instructs,
"Be realistic about how much you can fit in. Rather than trying to see the whole country, you may get more out of your trip if you concentrate on the south of the country, or on the north."
Whether you're looking for a grand tour of India or a more specialist tour around the Golden Triangle, plan enough time to do and see everything you want at an enjoyable pace.
However you prepare for your trip to India, the best thing you can do is to approach it with true excitement. As Stephan Popescu comments:
"There truly is no place else like it in the world, but oftentimes people go there without realising how different it is. So what I always tell people is to embrace the differences India has to offer."
---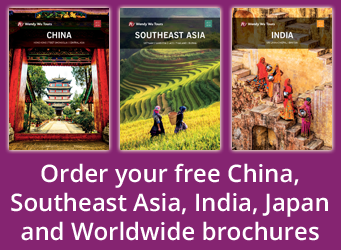 Book your India holiday through us – Wendy Wu Tours. We offer escorted, fully inclusive tours that visit all the major sights of India for an unforgettable holiday.