Cambodia is globally renowned for being one of the most visually enticing countries in the world.
Whether you've travelled through South-East Asia or not, you are guaranteed to have come across countless photographs of everything from Angkor Wat to the unique wildlife of Cambodia's tropical rainforest. Cambodia tours provide memories that will remain strong images in your mind for years to come, but every great experience needs brilliant photos as the perfect keepsake.
With the rise in travel blogging and constantly developing photographic technology, it can sometimes feel like your photos will never compare to those which you see online. However, with a little insider knowledge, this need not be the case. We've contacted some of the world's most talented travel photographers who not only have expert knowledge on how to make impressive landscapes appear as beautiful through the lens as they do the retina, but who have also photographed Cambodia extensively.
Here they share their exclusive top tips on how to take amazing travel photos in Cambodia.
Make the most of the natural light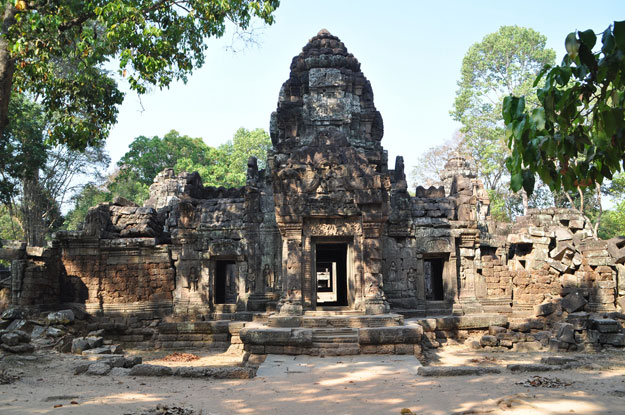 You've probably seen the photos of Siem Reap basked in the sunlight or silhouetted against a fiery sky. The ancient gateway to Angkor Wat is probably the most-photographed landmark in the whole of Cambodia, and is sure to provide some incredible shots. But, as photographers emphasise, timing is key.
Professional travel photographer Peter West Carey says:
"Take advantage of the morning quiet and beautiful light just after sunset as often as you can. It is a great way to see a city awaken and to have nice contrast and clarity in your photos."
Sunrise is indeed one of the finest times to photograph various locations in Cambodia, with bold, striking colours that make the architectural details of the country stand out.
He says that timing photography trips for an hour or so before sunset can also make for beautiful photos:
"These are the times when the sun's light lends itself to wide angle landscape images without washing out the colours."
In this soft light, everything from people to places appear to glow from within, giving an ethereal feel to images. If you're out during the middle of the day, make the most of the intense sunlight that throws subtleties into relief.
Peter adds,
"Go for the intricate details you will find; from local carvings to the faces of new friends you will meet. If you're looking for great shots of the temples, wait out the midday sun if you can and you'll be rewarded with saturated blue skies to contrast the orange colours and structures you find."
Timing is key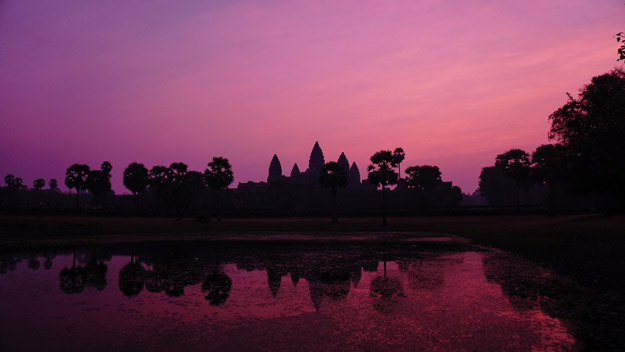 Many photographers share this enjoyment in using different kinds of natural light to enrich their photos. As Amélie Gagne from Mostly Amélie points out:
"It's no secret that the best time to take photographs is sunrise and sunset."
However, it's not just for the lighting that she loves taking her camera out early in the morning. Amélie adds:
"I once woke at 2am to hike up a mountain to photograph the sunrise over a volcano. Not only did I have the place all to myself, I was also able to witness the shape of the volcano slowly emerge from beneath a thick shroud of mist – a truly magical sight."
The key is to get your timing right. In fact, Jessica Wright of Bon Traveler says that her number one tip for great travels is timing. She advises budding photographers,
"Wake up early to beat the crowds, and get the post-card moments. During sunrise and dusk, the light is golden and even, making it my favourite time of day to take photos."
On the other hand, as Amélie points out, guesswork will not suffice:
"Make sure you know what the actual sunrise time is and plan to be there at least half an hour earlier so you can scout the area and pick the best vantage point."
Research the technical details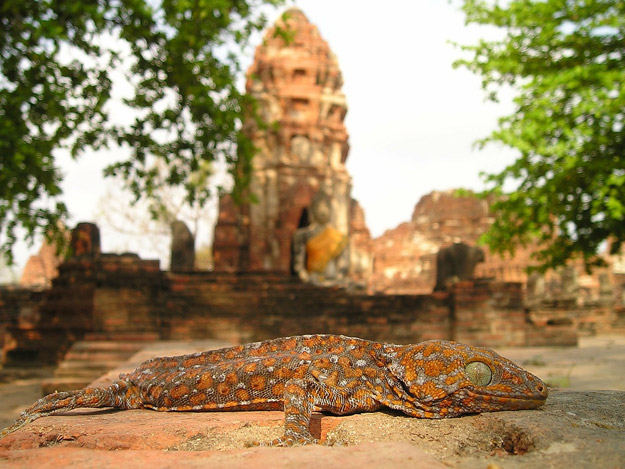 You don't have to have complete professional knowledge to take incredible photos of a holiday in Cambodia. Nor do you need the latest kit. What is important is learning a little about how to use what you have to its maximum potential. Whether this is remembering to take a panorama shot of that beautiful rainforest scene on your smart phone, or using a tripod with your DSLR to ensure clarity in a long exposure shot, do that little bit of research before you leave to make every photo you take the best it can be.
If you are a travelling photographer and have the professional kit to hand, Amélie recommends that if you're looking for "those coveted blurry backgrounds", using the 'aperture priority' setting on a digital camera can be a good idea. She says,
"In 'A' mode (or 'Av', depending on your camera manufacturer), you decide the ISO and aperture yourself and the camera will select the shutter speed required to achieve correct exposure."
If you have a little more understanding of your settings and aren't on a time constraint to get each shot, you can also go into full manual mode and customise the ISO, shutter speed, white balance and many other factors to make your photos look exactly as you desire. As Amélie explains,
"The ability to change the aperture is important because a lower number (or "f/stop", eg. f/2.7) means that the depth of field will be shorter and you'll get those blurry backgrounds you're after. This is an extremely powerful tool to compose a harmonious photograph and easily blur out unwanted or distracting things in the background – especially effective for portraits."
Using aperture priority mode or manual mode to change these settings can really give your images that smooth, professional look.
Plan your trips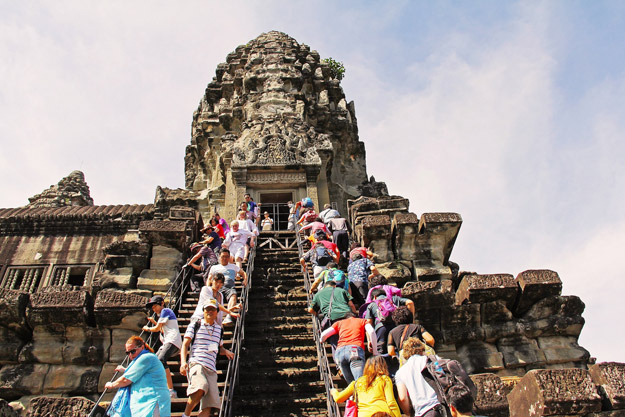 If you're really looking to get a certain shot perfected, you may choose to visit a certain site more than once. If this is the case, it can be a good idea to get a pass to certain attractions to save time and costs. For example Angkor National Park offer a one day pass for $20, but a three day pass for $40 and a seven day pass for $60. Therefore, if you think you'll be making more than one trip, paying in advance can be wise. As Roel.me explains:
"If you purchase your pass after 5:00 PM on any day, you can get a free sunset viewing at the temples that day as you are not required to activate the pass to do so."
Also, it is worth considering how much equipment you want to take. Cambodia is very hot for much of the year, and carrying a lot of heavy kit can be draining – especially with all the steps to be climbed! It's important to ensure you can keep balance, because these ancient, unaltered sites don't provide handrails. But one thing you should bring is a camera cleaning kit, because Cambodia can get a little dusty!
Ask permission for portraits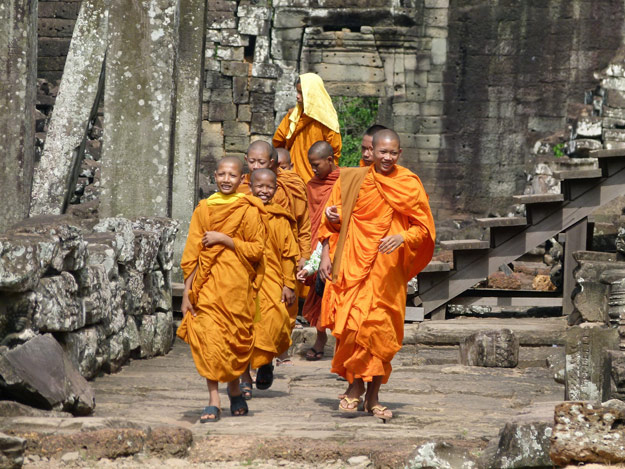 Many people don't like being taken off-guard with a photo, but this is especially so in certain cultures. When you are in Cambodia, be sure to ask locals whether you can take their photo before you do so, explaining why you think they'd make a great subject. Most people in the area speak good English, so have a chat – connections make for comfortable subjects, which means better photos. This is something that must be remembered when photographing nuns and monks, who often ask for a small donation into their charity box in return.
Don't wait for the right shot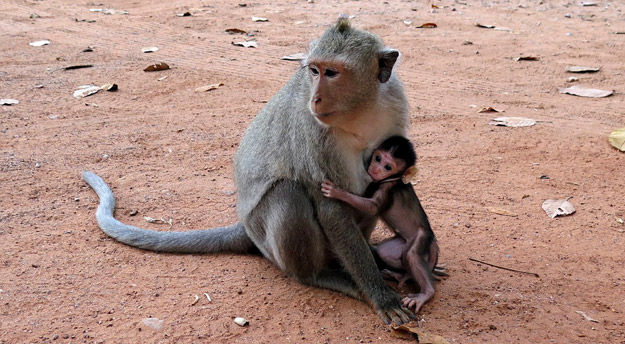 Although some forward-planning can give you the best chance of getting the shot you want, every photographer will emphasise that it is often the images you don't expect that are the most powerful. So allow yourself some artistic license, and keep a keen eye out for potential photo opportunities at all times.
Amélie shares her experience of realising this:
"I went to a Buddhist temple in Cambodia once to photograph the architecture, but this group of young local girls kept dancing around me and were very much in the way! That is, until I decided to make them the main subject of my photo. Have an open mind. Consider what's already in place."
Share your shots with the world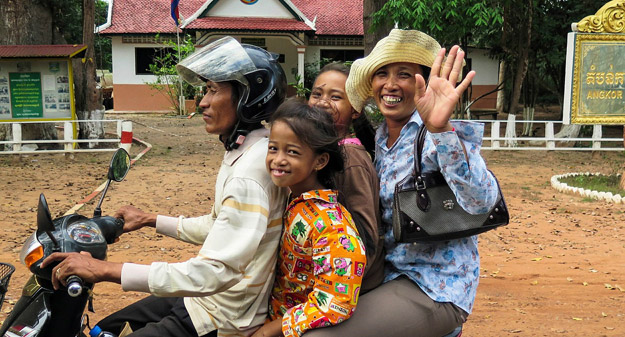 Lastly, and perhaps most importantly, remember to share your photos with others once you have taken them. Images are incredibly affective tools, and can bring great joy to many people, from friends and family to locals in Cambodia itself.
As Peter points out,
"You're visiting Cambodia to make connections and discover the culture, so be sure to share your photos with the subjects you are shooting. Kids love to see themselves on your camera's screen and truth be known, so do the adults. Sharing your images builds many small bridges all over the country as you experience the pace of life in Asia."
---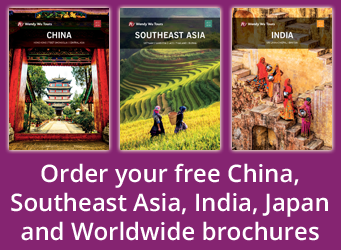 Book an escorted tour of Cambodia with the UK's leading Asia Experts, Wendy Wu Tours. Our fully inclusive tours visit all the major sights of Cambodia for an unforgettable holiday.
We also have tours to China, Vietnam, Laos, Japan, India and beyond…