Leaving for the airport – how does this make you feel? Some people count it as part of their holiday, others can't stand it and want to get through the process of check-in, security and boarding as soon as possible.
Due to world-wide travel becoming increasingly popular, some of the world's biggest and busiest airports have been, or are being, renovated or expanded to cope with the demand of millions of tourists passing through yearly. As part of this planning process, exciting features are being added to make the airports more efficient and, believe it or not, enjoyable! We've picked our top 5 airports from this years 'World's Best Airports' list, that coincide with our tours, so you can learn a bit more about them and enjoy the latest features and technology during your time there.
Changi Airport, Singapore.
Undoubtedly the World's best airport, it now comes complete with a whole new 'zen' area that travellers, tourists and the locals can enjoy. Jewel Changi Airport is over 135,000 square feet, with 4 functioning terminals hosting approximately 7,400 flights each week. The airport is a circle 'doughnut' shaped building, and the outer edges of each terminal section hold a shopping district and restaurant area.
When travelling from terminals 1, 2 and 3, you can reach the leisure and shopping area within a few minutes walk, and from there you can head over to the new 'Jewel' area. This Zen area's star attraction is a 40-meter waterfall – the largest indoor waterfall in the world! Visitors usually hear it before they see it and it attracts thousands of tourists every year. The Topiary walk is not one to be missed, with statues replicating the jungle and animals of the rainforest, it's certainly a calming and peaceful experience. Those travelling from Terminal 4 can reach this area with a short shuttle ride.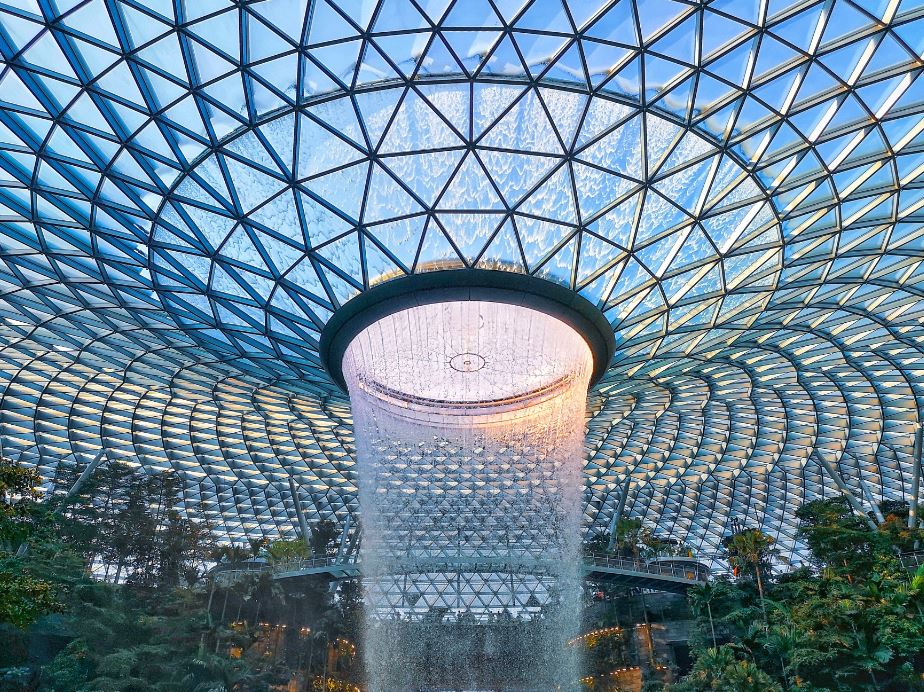 The running of this airport is well considered too and amenities have been well thought out, from free Wi-Fi in all areas to free power bank rentals (for those that have forgotten to charge their phones!). For those with longer lay-over times they also have an 11 screen IMAX cinema and a beautiful four story garden, Jewel's Shiseido Forest Valley with walking trails and over 235,000 sq feet of landscaped beauty.
In consideration of the environment and the future of the world, developers have created a water recycling system whereby rain water is collected and used as part of the giant waterfall, as well as driverless electric pods being used to transport customers from the car-park to the terminal – but more on this later!
The canopy mazes, sky nets and discovery slides (yes you read that right, slides!) opened back in July and have proved to be popular additions to the airport for all ages. Why take the elevator down to the arrivals hall when you can slide down? Experience Singapore's Changi Airport and Jewel for yourself as part of one of our tailor-made itineraries.
2 Daxing Airport, Beijing
The world's second-largest single building airport terminal, with the nickname 'Starfish' following its unique and modern architectural design, is the newest addition to Beijing. It's opening ceremony took place on 26th September 2019, when the first flight landed there at 10:12am making it Beijing's second international airport.
After almost 5 years of construction, the 1,000,000 square meter airport (equivalent to 97 football pitches) has only one terminal servicing all international and domestic flights. With an expected 70 million passengers in its first year, Daxing was designed by architects of the late Zaha Hadid (who also designed the Dongdaemum Design Plaza in Seoul and the Innovation Tower in Hong Kong) so you canexpect lots of stunning curved and circular architecture, along with innovative design.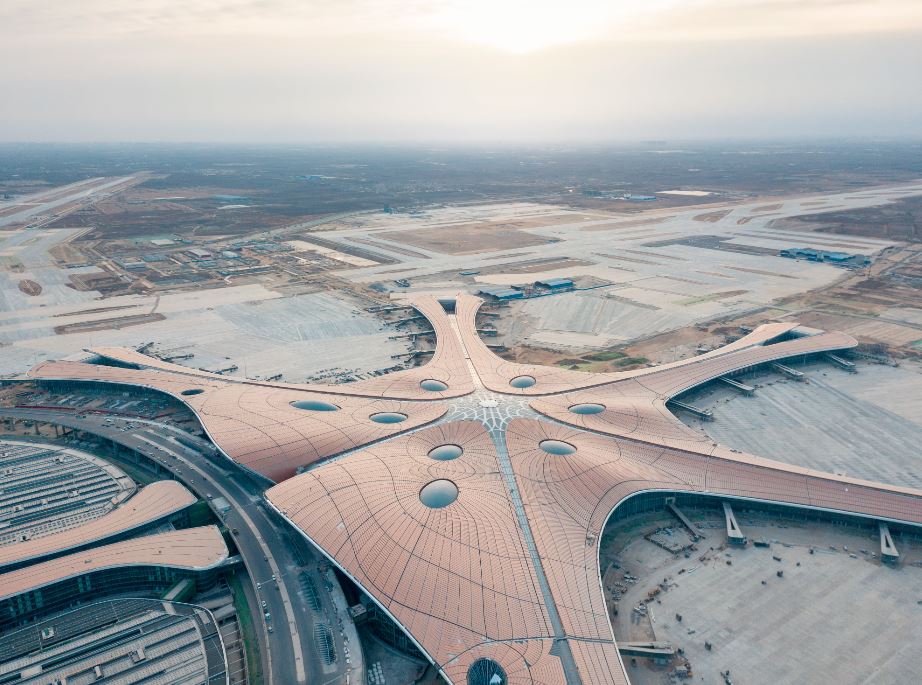 With a big future ahead, its believed that Daxing will become the World's Busiest Airport by 2040 as more and more Chinese locals venture further abroad, and with more foreign visitors visiting China, it is estimated that approximately 20 million tonnes of cargo and 100 million passengers will be landing at this very airport in 20 years' time!
However, let's look at the now and the new features involved into making Daxing airport so revolutionary. Automated facilities are a big addition here, and with one facility in particular reducing the check in process from baggage drop to security to less than 30 minutes! Facial recognition technology is used all around the airport to speed up this process, which means no more long queues for immigration and smoother operations.
Whilst the airport may look huge, it has been cleverly designed with an internal infrastructure, meaning that you can walk from the centre of the airport to one of the departure gates in under 8 minutes. You'll also find two storey arrival and departure platforms, allowing more passengers to fit into the space of the airport and be processed for arrival or departure.
The airport sits 54 kilometres from Tiananmen Square, compared to Beijing International airport being just 32km away, however a high speed rail service is set to launch soon, connecting Daxing to Bejing's West station in 20 minutes, making it ideal for commuters and travellers alike. Daxing is also well connected to other rail and subway networks into Beijing for those on a budget.
Experience Beijings Daxing Airport as part of our Wonders of China, A China Adventure or A China Experience Tours.
3. Haneda Airport, Tokyo
Voted 'Worlds Cleanest Airport' you can tell from the moment you step foot in this building that it was built with pride. Handling over 87 million passengers a year it is the third busiest airport in Asia and fifth busiest in the world.
Following a renovation and extension in 2010 the airport can comfortably accommodate 90 million passengers a year. Haneda used to host all night time international flights from Toyko, but due to its success, day time international flights were also added in 2014. Containing a faux market street and an exceptional food court, Haneda doesn't feel like an airport at all. Care and consideration is taken to ensure that passengers have a great experience whilst in the airport, even making sure that two of Japans most famous Ramen restaurant chains have outlets there!
However, this is Japan and the Japanese like things to run promptly and smoothly therefore you'll find yourself not having the time to see everything this airport has to offer before being called for your flight – Haneda being the most punctual airport in the world of course. Last year 85.6% of flights were delivered on time and 87 million passengers pass through, to put that into comparison to let's say London Heathrow who accommodated 80 million passengers last year and delivered 77.1% of flights on time– it's a staggering increase. One aspect of this airport that really stands out for us is in the area we all seem to dread – baggage claim. However Haneda's focus is to achieve luggage from plane to passenger in under 10 minutes.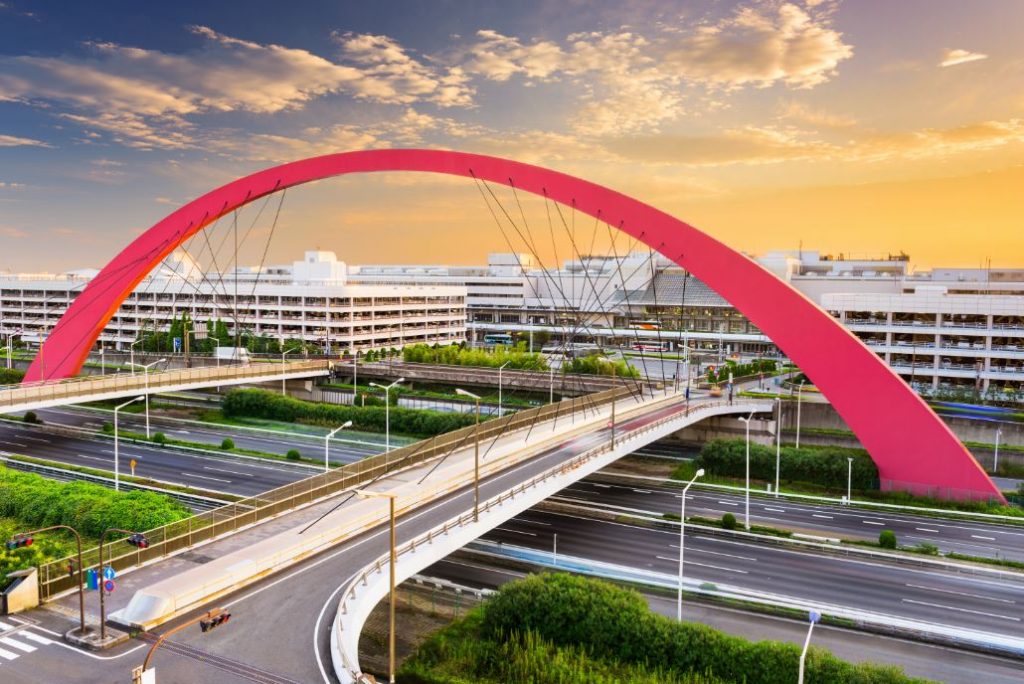 Work is underway towards this achievement now and baggage handlers are currently testing new engineering in the form of robot body suits and enhancements. A mechanism is attached to the legs and lower back of the baggage handler, which takes the weight of the luggage, meaning the handler can carry more at one time and not injure themselves. Infact, the feedback on this is so good that next year arm technology and enhancements will be tested to further increase the speed and productivity of baggage handlers, helping Haneda achieve their goal of luggage from plane to passenger in 10mins!
Experience Haneda Airport as part of one of our award-winning Japan Tours.
4. London Heathrow, United Kingdom
Surprisingly, our very own Heathrow makes the list with its revolutionary developments and changes over the past few years.
With the Queens Terminal (Terminal 2) re-opening in 2014, this helped boost the airports economy and functionality making it the main airport to service London. Heathrow is actually the UKs largest5 single-site work place with 76,000 people working for over 400 businesses across the airport. Despite only having two runways, over 200 destinations are served by Heathrow, 80 of which are long-haul.
Skipping up to the present day, Heathrow's newest Terminal, Terminal 5 is open and servicing the public. Known to some as the BA or 'British Airways Terminal' any tourists that pass through here are marvelled at the appearance and functionality of the terminal. Undoubtedly the most modern of all 5 terminals, Terminal 5 boasts digital self-check in screens, where passengers check themselves and their luggage in, to holographic information messages appearing all over the Terminal! It is certainly something to be seen when travelling from there.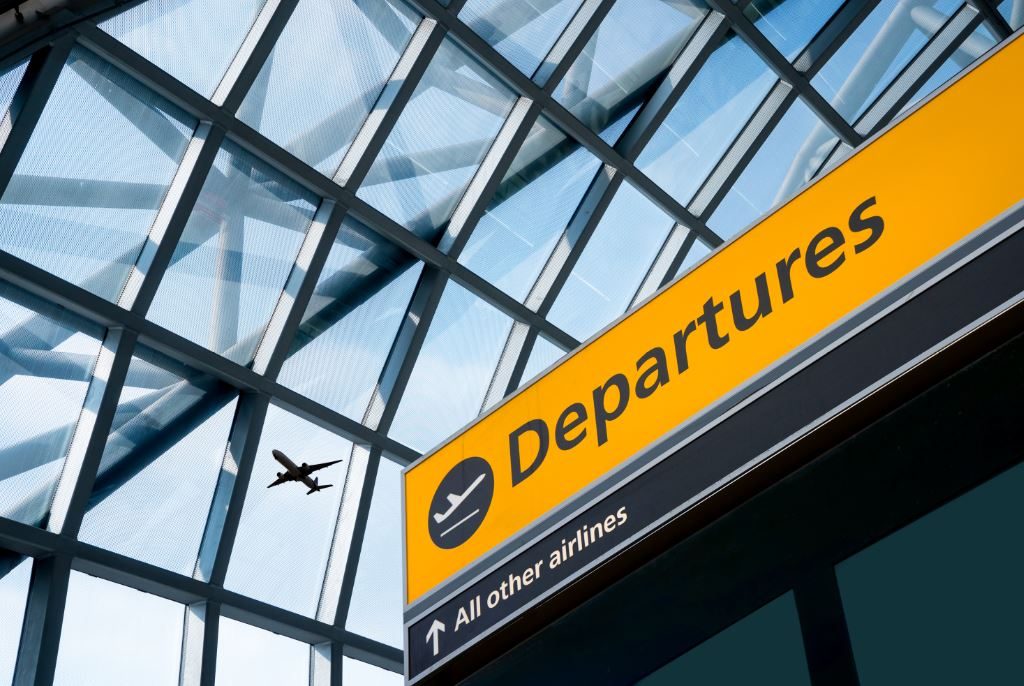 However, that's not even the best part – we mentioned self-driving pods in Singapores Changi airport, but did you know that this was available at our very own Heathrow? Terminal 5 hosts 'Pod Parking' whereby rather than waiting for transfer buses, which add to congestion and air pollution, you simply board an electric self-driving pod which takes you from your airport hotel or car park, straight to the terminal. The journey lasts no longer than 8 minutes and is an experience for anyone looking for an easy way to get to the airport. To make things even better, the pods are actually cheaper than a bus transfer, so what's not to like!?
Heathrow has many plans to improve and extend over the next 5-10 years, so like us – keep an eye on their website or social media pages to find out the latest. The majority of our tours depart from Heathrow, and if you're flying with our 'preferred Partner' British Airways, you may even get to experience the wonders of Terminal 5 for yourself!
5) Incheon Airport – Seoul
Incheon airport is the largest airport in South Korea. It has won titles in the past such as 'Worlds Cleanest Airport'–with Haneda Airport in Japan snagging this title this year, 'World's best airport' and 'Worlds Best International Transit Airport' by Skytrax. There's no wonder, as this airport features its own Golf Course, Spa, Casino, Arcade and museum – designed for those with longer layover times to be entertained during their visit.
Much like Haneda. Incheon has a strong focus on baggage handling and are proud to boast a 0.0001% baggage mishandle score. Everything is run very strategically and well thought out, this is to ensure punctuality and customer satisfaction. An average departure takes 19 minutes from the moment you check in, and an average arrival takes 12 minutes from the moment you disembark the aircraft – making it the fastest airport in the world for customs processing. To put this into perspective, other Airports have noted times of a 60 minute departure and a 45 minute arrival, so its certainly something the airport and staff should be proud of.
Incheon airport opened in 2001, replacing the old Seoul Gimpo Airport. It boasts 3 runways, flying over 68 million passengers each year and 2.9 million tonnes of Cargo. It also has a few rare features – a helipad and Koi pond!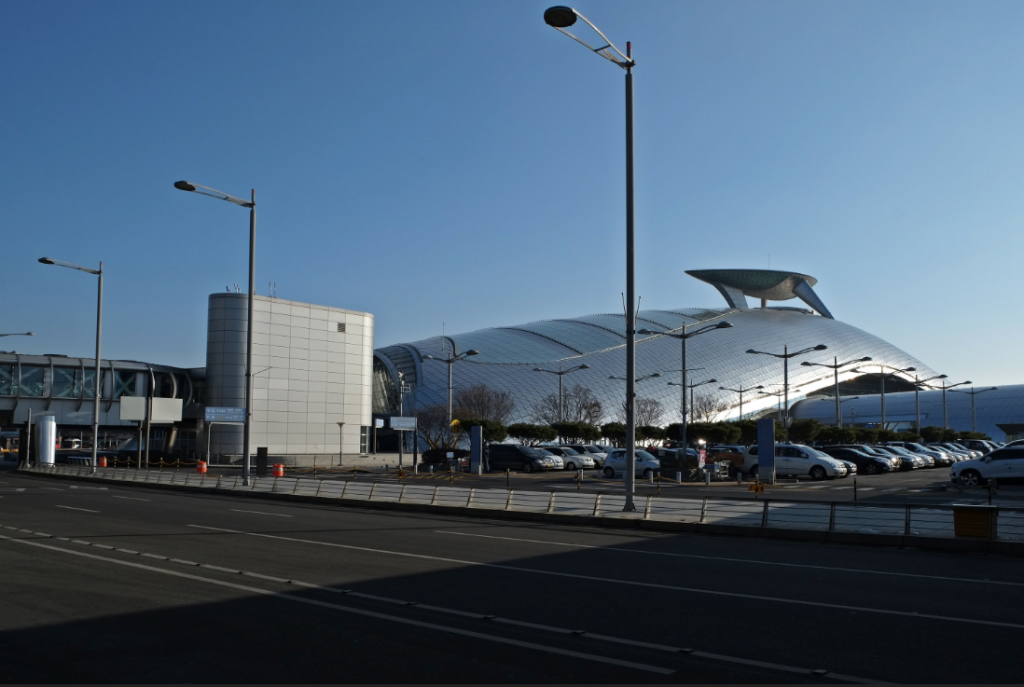 Experience Incheon Airport as part of our Scenic South Korea Tour.