Cambodia is truly a magical country and quite unlike any other tour experience. For those that are used to a superficial visit to a pool wherever the sun is brightest, an excursion to Cambodia will prove to be a trip of a lifetime with no shortage of wonderful things to see and do. No matter the group you're travelling with, there is something on offer to surprise and delight, this is especially true for travelling families. With that being said, to help build your excitement and perhaps to introduce you to the country's great pleasures, take a look at our guide on what to do in Cambodia for families.
Relax on Koh Tonsay beach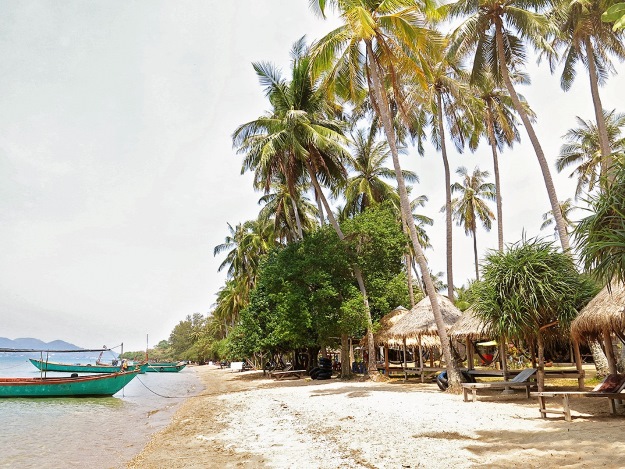 Koh Tonsay is just a short boat ride from the town of Kep and is a truly traditional and authentic island experience. Relaxing on its sandy beaches and taking in the scenery with your family during your holiday to Cambodia will be an experience to treasure, especially after spending a busy day exploring Kep and other local attractions.
To truly paint the picture of what makes Koh Tonsay so special, we spoke to Andrzej Ejmont from the family travel blog known as Wanderlust Storytellers. Andrzej told us: "Koh Tonsay, or The Rabbit Island, is one of Cambodia's hidden treasures. This is the place where you will be able to unplug from technology, forget about the everyday rat race, and unwind to the fullest."
As Andrzej mentions, "The island provides you with bare necessities only," and as such, Koh Tonsay is not a luxurious paradise handcrafted for your pleasure, it's a genuine island community and a place to fully ensconce oneself in Cambodian life. Andrzej continues: "You can choose to stay in one of the primitive beach shacks, lazy around on the coolest hammocks with a delicious cocktail or two, and enjoy some of the freshest Kampot Pepper crab (local speciality). Big thumbs up for Koh Tonsay here!"
Kompong Khleang and other suggestions from Wanderlust Storytellers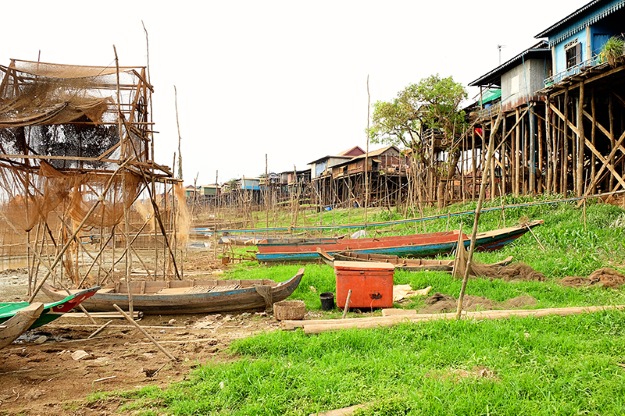 Andrzej and Wanderlust Storytellers know Cambodia very well, and as such, have lots of wonderful suggestions for things to see and do in the country. Recommending a number of must-see attractions, and singling out one location in particular, Andrzej told us:
"It is way too hard to narrow down to just one top thing to do in Cambodia. This amazing country is called The Kingdom of Wonders for a reason. If you are travelling as a family you cannot miss out on checking out the most spectacular Angkor Wat complex. This is the icon of Cambodia and one of the most impressive architectural marvels that I have ever seen. There is of course Koh Rong Samloem island, where relaxation has no limit. Stunning beaches, spectacular sunsets, hammocks in the water for the adults, swings in the trees for the kids, and delicious cocktails are only a few things to point out here.
"However, what really stood out for me in Cambodia and I would recommend for the family travellers, would have be to visit Kampong Khleang fishing village. Here is where you meet with the locals, absorb some of the culture and learn about what Cambodia is really all about. This is why we love to travel with our kids. Bottom line is, we loved The Kingdom of Wonders and I know that you will too!"
Marvel at Angkor Wat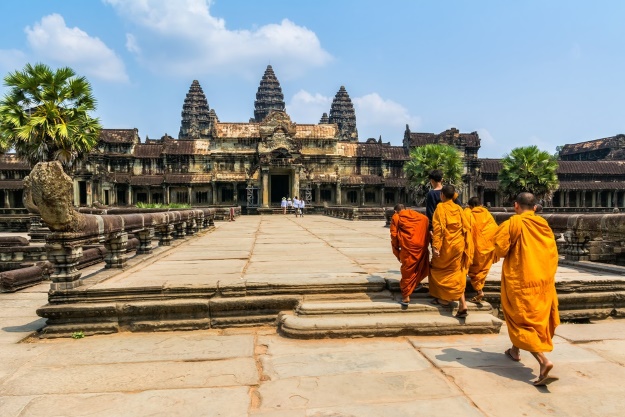 Wanderlust Storytellers are absolutely right in singling out Angkor Wat and we believe this marvellous site deserves a spot on our list all to itself. Cambodia's world-renowned historical site, the Angkor Wat complex, is impressive to say the least and will prove to be a memorable experience for all members of the family. Built by the Khmer civilization between 802 and 1220 AD, the site is a staggering architectural feat – luckily, Wendy Wu Tours offers many wonderful tours that incorporate its majesty.
With more than 100 stone temples at the complex, showcasing what's left of an opulent religious and cultural metropolis, there is no shortage of fascinating sights to see. Covering a 400-square-kilometer area, the location is massive and the crown-jewel of the site is of course Angkor Wat temple itself. Originally a Hindu temple of the god Vishnu, Angkor Wat was then converted to a Buddhist temple in the 12th century. It's the best preserved temple at the complex, a significant religious centre, and a stunning sight to see in person.
Phnom Tamao Wildlife Rescue Center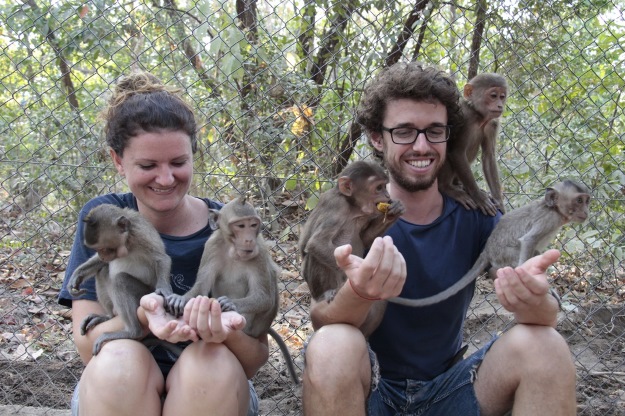 Phnom Tamao Wildlife Rescue Center is owned by the Cambodian Government and Wildlife Alliance is one of five important organisations that operate out of this special park which acts as a rescue and rehabilitation centre for animals in need. It's a truly precious operation as all the animals come to Phnom Tamao via the illegal wildlife trade in Cambodia. With 1,200 permanent residents, Phnom Tamao Wildlife Rescue Center is a fascinating place to visit.
We spoke to the aforementioned Wildlife Alliance to tell us a little more about the park and why it's a great spot for families to visit during their time in Cambodia:
"Phnom Tamao Wildlife Rescue Centre is a great place for families to visit to learn more about Cambodia's native wildlife and how Wildlife Alliance and the Government are working together, along with other NGOs, to conserve Cambodia's forests and wildlife.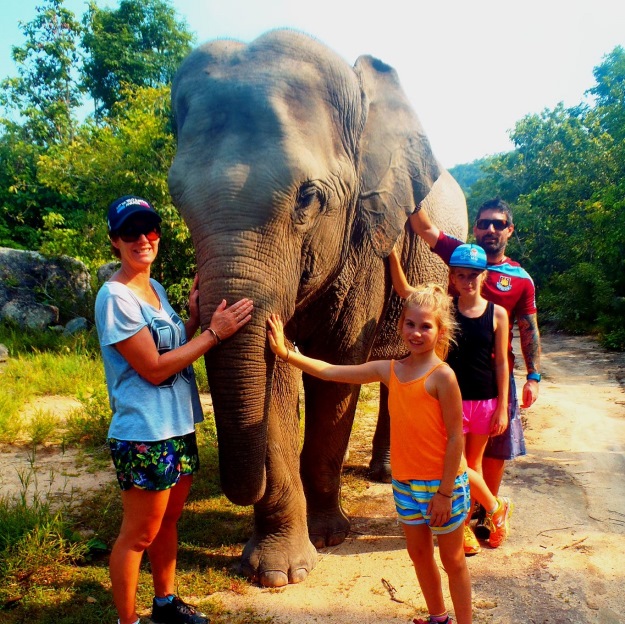 "Visitors to the park can expect to find many native species, and a few exotic ones, including many endangered species which are very difficult to view in the wild. They can also find educational centres placed throughout the park with species specific information and conservation efforts. The park is also set in 6,000 acres/2,300 hectares of regenerating forests, not only providing a beautiful green space for a picnic lunch but also serving as one of our primary release sites for rescued animals, so visitors may come across free roaming wild Long Tailed Macaques, Wild Boar, and Red Muntjac, to name a few."
Explore Phnom Penh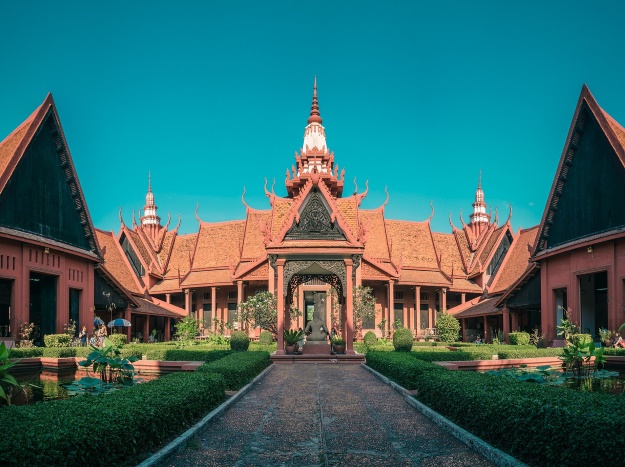 Phonm Penh is the capital city of Cambodia and was once a hub for both the Khmer Empire and French Colonialists. It's truly a fascinating destination to discover (many captivating tours are available) with a wonderful waterfront to walk, parks to enjoy, and a great number of exciting restaurants and bars to patronise. Once such location that must be visited is the magnificent Royal Palace that was built in 1860 and once home to the kings that ruled here – It's a beautiful sight, immaculately kept and presented.
Another attraction that should be on your Phnom Penh itinerary is the National Museum of Cambodia and is located just north of the Royal Palace. Home to the largest collection of Khmer art, which includes various sculptures, ceramics, and bronzes, it's an important spot to visit to further understand the country, culture, and its history. The National Museum is also quite something to look at, with its design inspired by the Khmer temple architecture. There is even a picturesque garden courtyard at the museum's centre, completing what is truly one of the most serene and tranquil looking museums you will ever come across.
Suggestions from Bobo and Chichi
Scott Herder and Megan Indoe, a couple from the travel blog Bobo and Chichi, know full-well the joys of exploring both Phnom Penh and the country at large. They very kindly spoke to us about their suggestions for Phnom Penh, as well as what other wonders they recommend throughout the country:
"Cambodia is a great place to visit for anyone, including families. Traveling to another country is a great way to learn about another culture and history. With sites like Angkor Wat or the Killing Fields in Phnom Penh, you get to learn more about ancient civilizations and the tragic and more modern history of the world.
"While some of the experiences are a bit more sombre, it is important to learn from the past and incredible to see how resilient Cambodia is as a country. Besides historical points of interest there are also incredible beaches, ethical nature experiences like the Elephant Valley Project in Mondulkiri, and cultural experiences like the Apsara dance. If you're looking to give back you can also visit the many social enterprises throughout the country like Friends n Stuff and Daughters of Cambodia in Phnom Penh."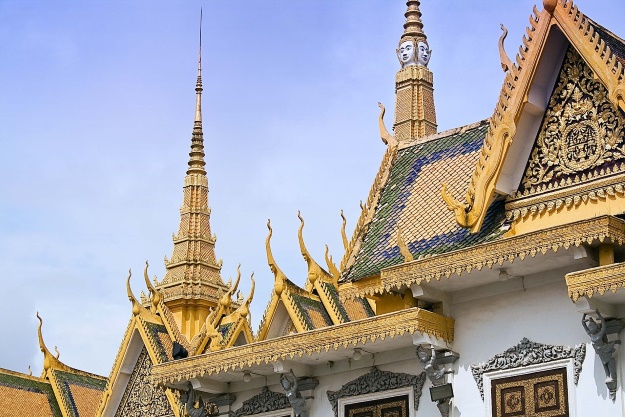 Cambodia: a captivating holiday experience for all
A family holiday to Cambodia can be a truly educational experience. There is so much to discover and even more to learn about this enchanting corner of the world. As you can see, there are many alluring attractions awaiting your visit, and while a Cambodian holiday might not be your typical lazy two weeks in the sun, what's on offer will surely delight in ways other top destinations just can't compete with.
---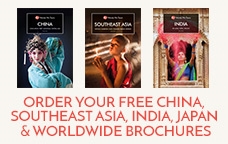 Wendy Wu Tours operates a fantastic range of escorted tours to China, Japan, India, Southeast Asia and South America, which can all be done as private tours – perfect for a family! We can also create bespoke, tailormade itineraries across Asia too! Give us a call now to find your perfect holiday.
For the lowdown on when to go check out our article on the best time to visit Cambodia