Our Marketing Executive Emily Andrews and Digital Marketing Executive Daniela Albano joined one of our most popular tours Glories of China in July 2015. Here they share with us their personal experiences of their two weeks in China: the perfect inspiration for booking a holiday to China.
What was the highlight of your trip?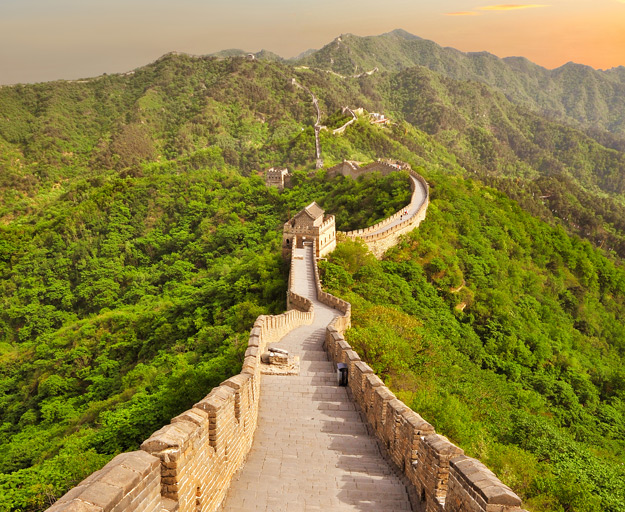 Emily: There were so many highlights to choose from, it's hard to pick just one! But walking on the Great Wall and reaching the top of the section was amazing. I didn't quite realise how high up we would be – and the views from the top were really something! The Li River cruise from Guilin to Yangshuo was also beautiful and I loved seeing the pandas. Having such a fantastic group and National Guide Bruce also made the whole trip so enjoyable.
Daniela: Emily's right. It's hard to choose just one! I also enjoyed the challenge of the Great Wall; the views as we walked were spectacular. Seeing the Terracotta Warriors was also a highlight: it's hard to believe just how many of them have been unearthed and how their faces are all unique. Our group was also lovely – and many of us are still in touch!
What was the favourite place you visited?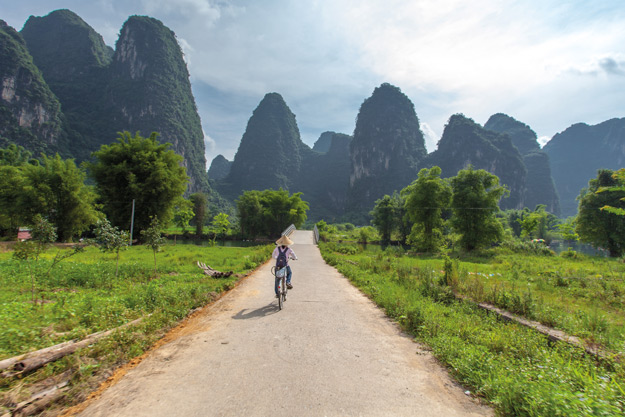 Daniela: My favourite place was Shanghai. To think that 26 years ago the city was no more than a fishing village! The city lights and modern buzz show the evolvement of China. We took a cruise on the city's Huangpu River at night and got to see all of the sparkling lights, which was beautiful.
Emily: I really did love everywhere! But for me, Yangshuo has to be my favourite place. With all of the surrounding limestone cliffs, it felt like nowhere I'd ever been before. The market there is also great; you can grab quite a few bargains! Their local park is also worth paying a visit, where local people dance and play cards together – something we don't really do in the UK.
What surprised you about China?
Emily: The food really surprised me. It's a lot fresher and healthier than the Chinese food that we know. They use a lot of vegetables which are cooked to order and many of the dishes aren't ones that we would recognise, so we got to try lots of new tastes.
Daniela: I was surprised to find out that only 5% of tourism comes from outside of China; I felt really privileged to visit a country that is still very much new to outside tourism.
Is there any advice you would give to someone visiting China for the first time?
Daniela: Embrace the juxtaposition of new and old and take as many photos as you can! Two weeks in China is the perfect amount of time for a first trip – I would definitely recommend our Glories of China tour!
Emily: Keep an open mind and just soak up as much of the local culture, sights and experiences as possible.
If you could sum up your experience in one sentence, what would you say?
Emily: A once-in-a-lifetime experience that I'll never forget!
Daniela: A wonderful experience shared with lovely people and a brilliant National Guide.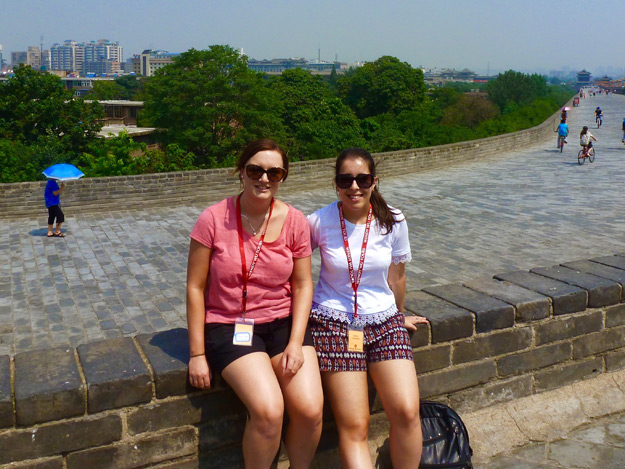 ---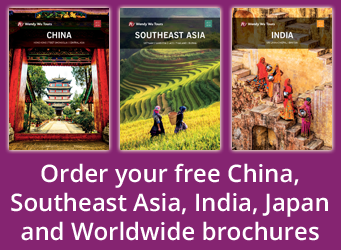 Experience two weeks in China with the UK's leading Asia Experts, Wendy Wu Tours. Our award winning escorted, fully inclusive tours visit all the major sights of China for an unforgettable holiday.
We also have amazing holidays to Japan, Vietnam, Cambodia, Laos, India and beyond…