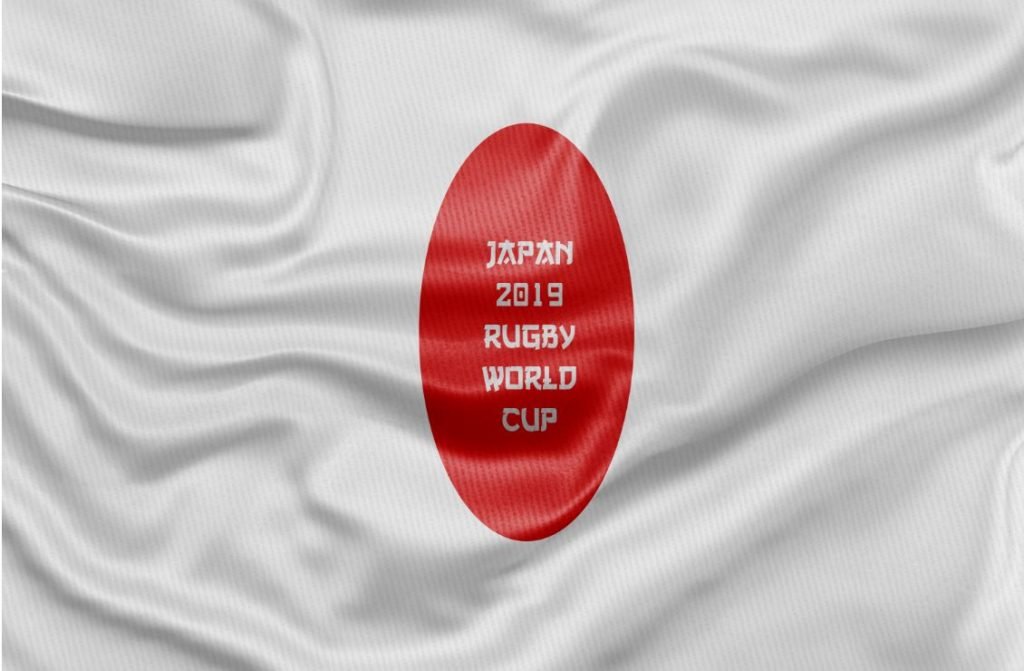 With the Rugby World Cup in Japan reaching a great conclusion for England, the want to travel to Japan has increased.
Following England's fantastic 2nd place triumph in Yokohama and the Sapporo Dome, fans are flocking to Japan to watch the last of the matches and support their team. With the World Cup spanning the whole breadth of Japan, it's unlikely that fans will get to experience everything that Japan has to offer in one trip.
We've got a list of things to see and do around the individual stadiums, using the knowledge of our experts, to help you make the most of your trip. We'll also let you into a few little secrets of how you could see all the sights of Japan, and how you can travel some of the route the World Cup teams have tread.
Let's start with Hakatanomori Stadium in Fukuoka
This stadium, completed in 1995, has a maximum capacity of 21,562 and is hosting 3 of the total 54 matches in the championship. England don't actually play here at all during the tournament, but those who are fans of our Irish neighbours will be heading there for their match against Samoa on 12th October 2019.
Kyushu is very green and scenic, not quite what some people would expect of Japan, and the views and surroundings are simply stunning. The stadium is on the doorstep of the cosmopolitan city of Fukuoka so it would be very easy to enjoy the delights after the match and soak up the atmosphere over a Tonkatsu style ramen (the traditional dish of the area). For those who are a little more adventurous, you can head over to the neighbouring prefecture, Kumamoto or and visit the Kumamoto Castle, the Nagasaki Atomic bomb museum and peace park, as well as take a walk along Mount Aso or the Kuma River. If you enjoy being around nature, this is the island for you. If you would also like to visit other well-known tourist destinations such as Kyoto, Hiroshima and Tokyo then our Japan & The Scenic South is the perfect tour for you.
Kobe City Misaki Park Stadium
The stadium where England most recently defeated the USA is a 5-story stadium with a full capacity of 30,132 seats and is believed to be one of the most beautiful stadiums in the competition. The FIFA World Cup of 2002 was held here, and the stadium was reported to impress with great acoustics and its modern retractable roof. Our Scottish friends play Samoa here at the end of September and 3 other matches are also hosted at this stadium.
Nestled comfortably close to the second largest city in Japan, Osaka , fans visiting this stadium will have something very special to experience. Home to 19 million people it's one of the liveliest cities in Japan with the most dynamic food and drinking culture. It's a highlight for anyone's trip and definitely worth a visit. If you would like more time to explore Osaka, away from the hype of the World Cup, as well as travel the whole breadth of the county, take a look at our Journey through Japan tour.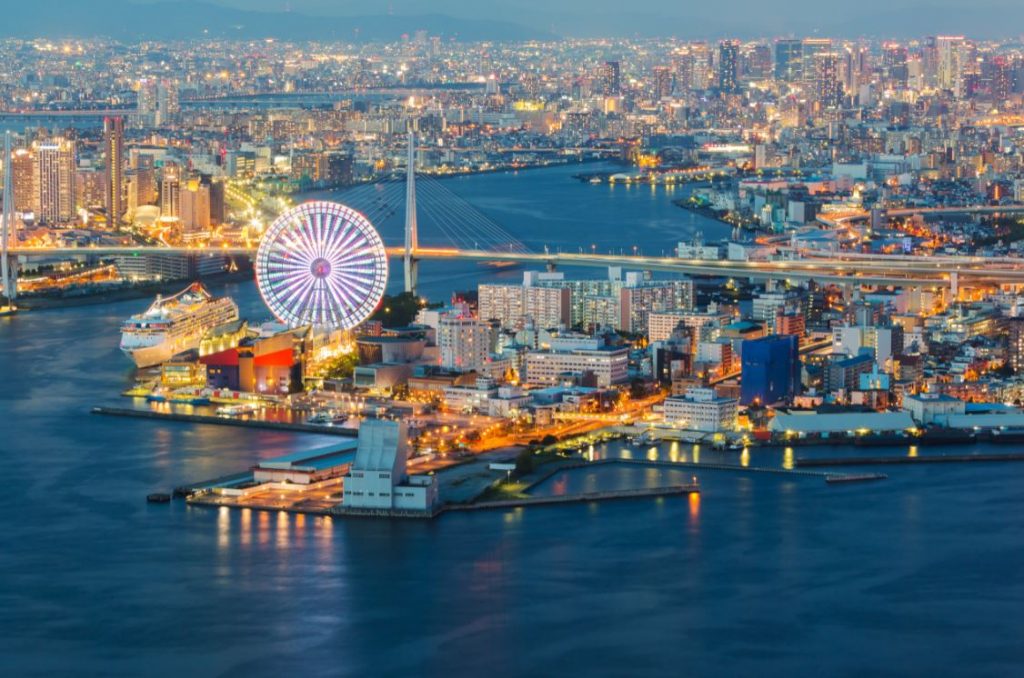 Kumagaya Rugby Ground
This stadium has been rebuilt to meet the standards required for the World Cup and to host the Rugby Sevens at the 2020 Olympic Games. With a capacity of 24,000 it gives an intimate feeling, but with a stadium atmosphere. 3 games are played here between the USA and Argentina, Russia vs Samoa and Georgia vs Uruguay.
Located 1 hour outside of Tokyo (by either bus, car or train), it's a great option for those who are visiting either for the Rugby, Olympics or pleasure. Head to Tokyo and cross the famous Shibuya crossing, visit the Imperial Palace and East Garden, or go and see the Meiji Shrine. One other thing to not miss is the Skytree Tower, the views are incredible – an experience you'll remember for life. If the capital city is at the top of your must-see Japan list, our Japan Uncovered tour is perfect for you as it allows plenty of time in the city to soak it all up.
Kamaishi Recovery Memorial Stadium
The smallest stadium to host in the Rugby World Cup this year, with Fiji vs Uruguay and Namibia vs Canada playing. With a capacity of 16,187 this is the most intimate venue of the whole tournament. This stadium means a lot to the locals of Japan as it was built in memory of those who died in the 2011 tsunami so it will have a unique atmosphere.
This stadium is located Lwate, Northern Japan, slightly further out from the main sights and must-sees, however its mountainous location is out of this world and has to be seen to be believed. it's quite easy to travel to Akita from Iwate for a couple of days, and experience a Samurai Village – for example our experts recommend Kakunodate, because it's absolutely stunning
Hiking is a must in this area and many people choose to go up Mount Goyo or take a visit to Sanriku Fukko National Park or the Hashino mining caves. You can add this area to a tour via our tailor-made team if you wish to visit.
Kumamoto Stadium
This stadium was built to host football and athletics as well as rugby and was actually the training base for the Belgium team in the 2002 football world cup. Whilst only 2 matches are being played here (France vs Tonga & Wales vs Uruguay) the stadium will be full with a capacity of 32,000, so you can guarantee that the air will be electric.
Located in the most southern island of Japan, Kyushu, in what's been described by our experts as 'one of the most tranquil and beautiful places in Japan'. Overlook the striking Mount Aso (a live volcano), visit the geysers or hiking the mountainous countryside is highly recommended to ensure you fully explore this island. You might be surprised to learn that the more you head south, the more forestry you find. This is perfect for those looking for something a little different to fill their time between matches and the semi-final, which of course is taking place at the nearby Oita Stadium/Dome. If this slice of Japan appeals to you then our Japan & The Scenic South also visits this beautiful area.
Oita Stadium
Oita stadium seats 40,000 and is a key venue in this year's championship. Hosting pool matches and the much-anticipated quarter finals. Designed by Japanese Architect Kisho Kurokawa, many say that it's modern in appearance reminds them of a rugby ball! The other name this stadium is referred to as is the Showa Denko Dome Oita and parts of it were re-built to accommodate the Rugby World Cup standards and those of the Olympic Games in 2020.
You can visit Oita and Kumamoto stadiums in the same trip as they are only 130 miles (210km) apart, so it's well worth adding this to your itinerary if possible. You can also add a visit to Fukouka to your plans, as again its only 2 hours 14 minutes by train from Oita stadium. Kyushu island is a hidden gem full of tradition, so why not enjoy it whilst it's still undiscovered. [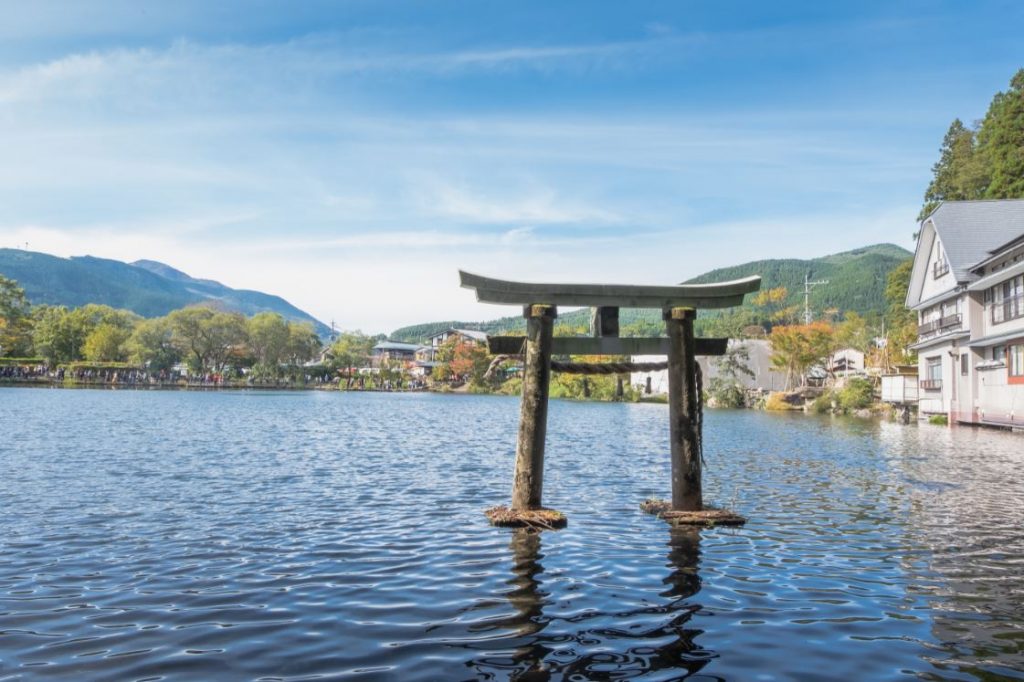 Higashiosaka City Hanazono Rugby Stadium
This is the oldest dedicated rugby stadium in Japan and was completed in 1929. Hosting 4 of the 54 matches, it has a capacity of 30,000 and soared with ticket sales. Only a 30-minute car journey from Kobe Stadium, and close to Osaka, it's an easy choice for ticket holders who are attending more than one game.
Nestled on the outskirts of the vibrant and exciting city of Osaka, it's perfect for a mix of rugby and sightseeing, and with Osaka being one of the best places for food and atmosphere you won't run out of things to do or see in your time there. A visit to Osaka castle, Universal Studios or a walk down the neon street of Dotonbori are things to tick off your list when in the city. If you would like to tick more Japan highlights off your list, as well as experiencing Osaka, then take a look at our Discover Japan Tour, which covers many of the must-see destinations.
Sapporo Dome
One of the most impressive stadiums in Japan and in true Japanese style, it's the first of its kind with a sliding pitch which reveals different surfaces- artificial turf and bases for baseball, and grass for football/rugby. The stadium was completed in 2001 and has a capacity of 41,410. Hosting 2 of this year's World Cup matches between Australia & Fiji and England vs Tonga.
Sapporo is a place to see at least once in your life, especially when the Sapporo Snow Festival is taking place in late January – mid February with beautiful ice and snow sculptures as well as nightly illuminations and all the food stalls you could imagine. The food served here is very different to what's usually served in Japan, so there's no wonder why people flock here in their millions every year! If you'd like a taste of Sapporo as well as ticking off some other known sites such as Tokyo, Osaka and seeing the world-famous (and very cute) Snow Monkeys, then our Sapporo & Snow Monkeys Tour is perfect for you.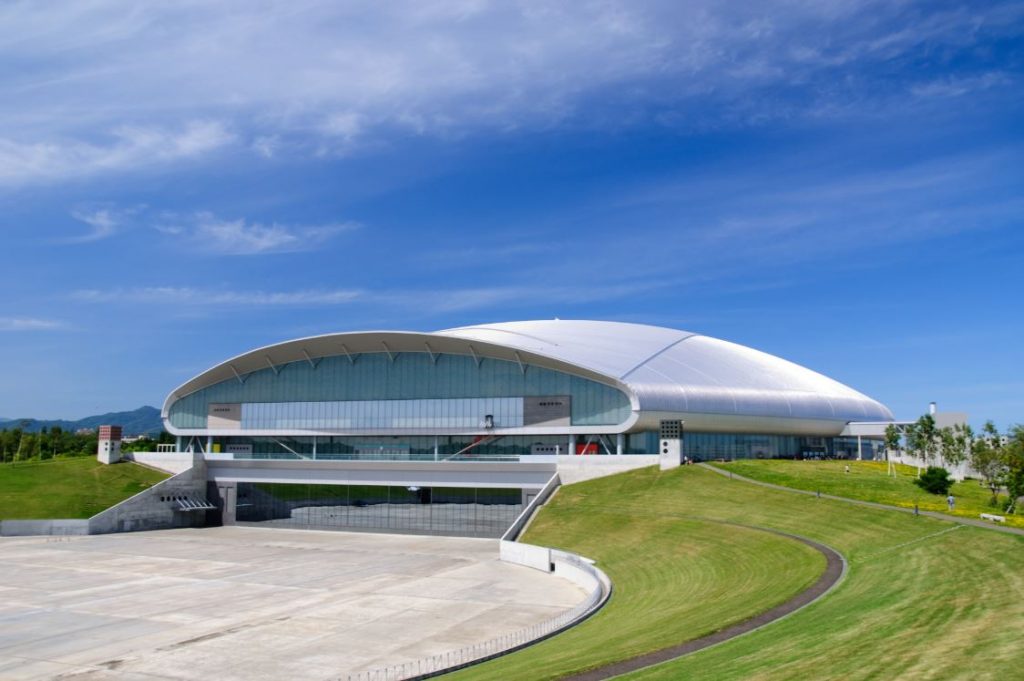 Shizuoka Stadium
Shizuoka Stadium is also known as Ogasayama Sports Park and boasts a large capacity of 50,889. The approach to the stadium by foot is one to remember as there is sixteen works of art lining the route from Aino Station, and many people stop for photos on route to the stadium. The stadium was built for the main use of football and athletics, but it's been passed as one of the venues for this year's Rugby World Cup, hosting 4 pool matches.
Located midway between Osaka and Tokyo, the Sports Park is very popular and due to the variety of matches being played there, different nationalities will be mixing and cheering on their teams. Just over 2 hours by car from Tokyo, and on route to the stadium you'll pass the beautiful Mount Fuji. Osaka is just 2 hours away by bullet train. The perfect way to see both cities and mount fuji is via our A Week in Japan Tour, where you'll also get to ride the wonder of the Bullet Train.
Tokyo Stadium
There's no wonder why tickets to the 5 pool matches, 2 quarter finals and the Bronze final matches sold out quickest. This stadium hosts the most World Cup matches this year and comfortably seats 49,970. The stadium is said to be one of the strongest in Japan and was used as a shelter in 2011 for the survivors and victims of the Tohoku earthquake and tsunami. The pitch can be adapted to cater for football, rugby or athletics and is the much-loved home of FC Tokyo, otherwise known as the Ajinomoto Stadium.
Just over 1 hour from Tokyo by train it's convenient for those wanting to watch the match and soak up the atmosphere of the city at night/ during the day. Tokyo is home to the Tsukiji fish market – the largest fish market in the world, (where only 120 people are permitted entry per day!), as well as featuring many gorgeous gardens and many famous sights such as the Tokyo Tower, Senso-Ji Temple and the popular Harajuku district. Soak up everything Tokyo has to offer on our Jewels of Japan tour, and then make your way across the main island of Honshu via Kyoto to Hiroshima, then crossing back to Osaka to return home.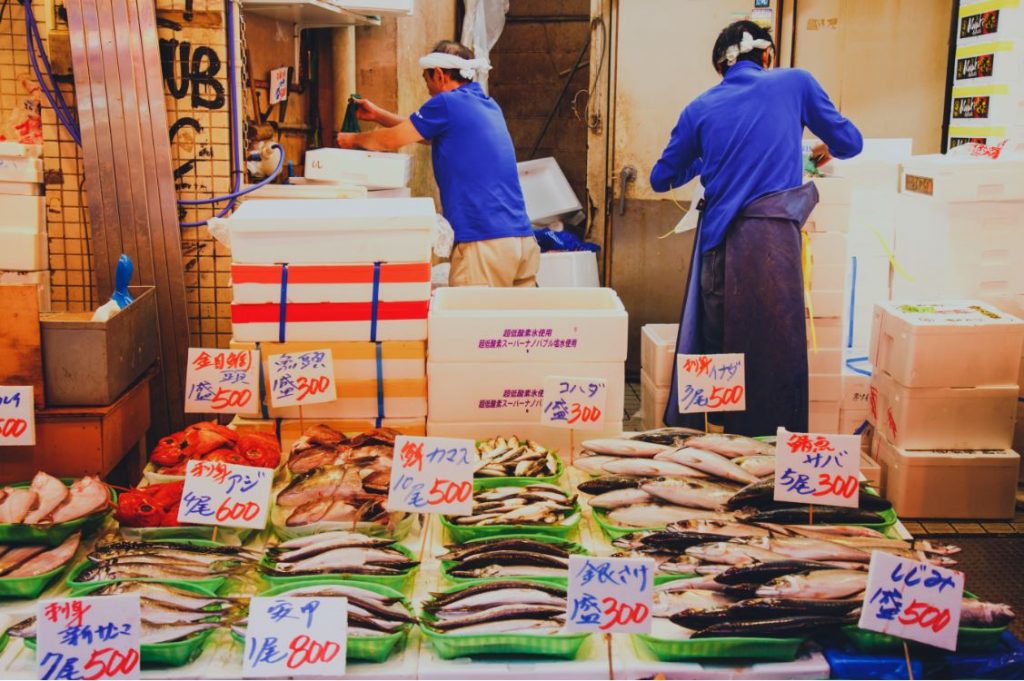 Toyota Stadium
Also known as Toyota City Stadium, it was finished in 2011 and was built to host rugby and football. It has a retractable roof which takes 50 minutes to completely open and seats 45,000 fans. Again hosting 4 of the pool matches, fans from all over the world will be cheering on their favourite teams. Whilst again England don't actually play here, our Welsh friends did (and won!), and Japan will take the stage on 5th October against Samoa so expect a lot of locals there cheering on their nation.
The Toyota Stadium is located near Nagoya, approximately 2 hours by train from Kyoto and is surrounded by a purpose-built park area on the bank of the Yahagi River, ready to host Rugby World Cup and 2020 Olympic Games fans. To soak up the nearby area of Hakone and get a glimpse of Mount Fuji, our 14-day Journey Through Japan Tour will make sure you don't miss a thing.
Last but by no means least, we have the Yokohama International Stadium
Hosting the Rugby World Cup 2019 final, this stadium (also known as the Nissan stadium) is already a huge attraction. The 2002 FIFA World Cup final was also played here, and this year 4 pool matches – including England vs France on 12th October, the Semi Finals will be watched by thousands. The 72,327 capacity stadium will welcome a total of 506,289 fans over the next coming weeks. It is the largest stadium in Japan and is home to the Yokohama F Marinos football and athletics teams.
Located just 15 minutes away by bullet train, it's the perfect place to have a memorable Rugby World Cup trip as you can immerse yourself into the game and then head back to Tokyo for celebrations. No trip to Japan is complete without a visit to Mount Fuji, Osaka, Kyoto, seeing the Snow Monkeys, riding the bullet train, exploring the bamboo forest or joining in with a tea ceremony. If all of this, and a photo opt at the one of the world's most famous stadiums is exactly what you are looking for, then our Trails of Japan tour is the one for you.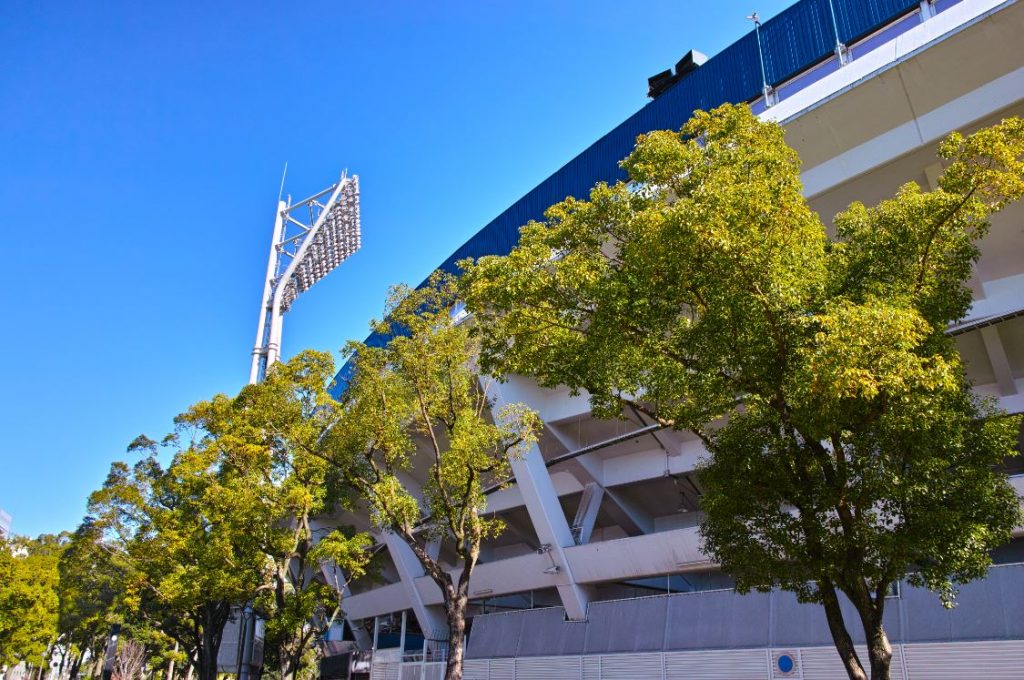 Japan has really put itself on the map over the past few years, and whilst Olympic Games preparation continues it's a great time to visit Japan. Here at Wendy Wu Tours we spend every day working towards providing you with the promise of a life-changing experience. As the UK's number 1 China and Japan specialist, you can have complete confidence that your trip will go without a hitch and have everything taken care of.
View all of our Japan Tours.
---