So you've set your heart on a Japan Holiday but where to start? With one of the world's best rail networks, hopping between Japan's incredible cities is quick and carefree but where should you visit to make sure you hit all of the country's highlights?
Japan's cities are a study in contrasts; ancient history and futuristic modernity, bustling byways and tranquil gardens, spiritual temples and hedonistic nightlife. Each city boasts its own unique history and culture – read on to find your own favourite.
Kyoto
The poster boy of classical Japan, Kyoto was the nation's capital for over 1,000 years. The city is a beguiling mixture of incredible history, with 17 UNESCO World Heritage, and contemporary culture. One minute you could be exploring ancient Buddhist temples, the next discovering the art of manga. Japan's cultural heartland of religion, culture, food and art, Kyoto's traditional soul will leave a lasting impression on you.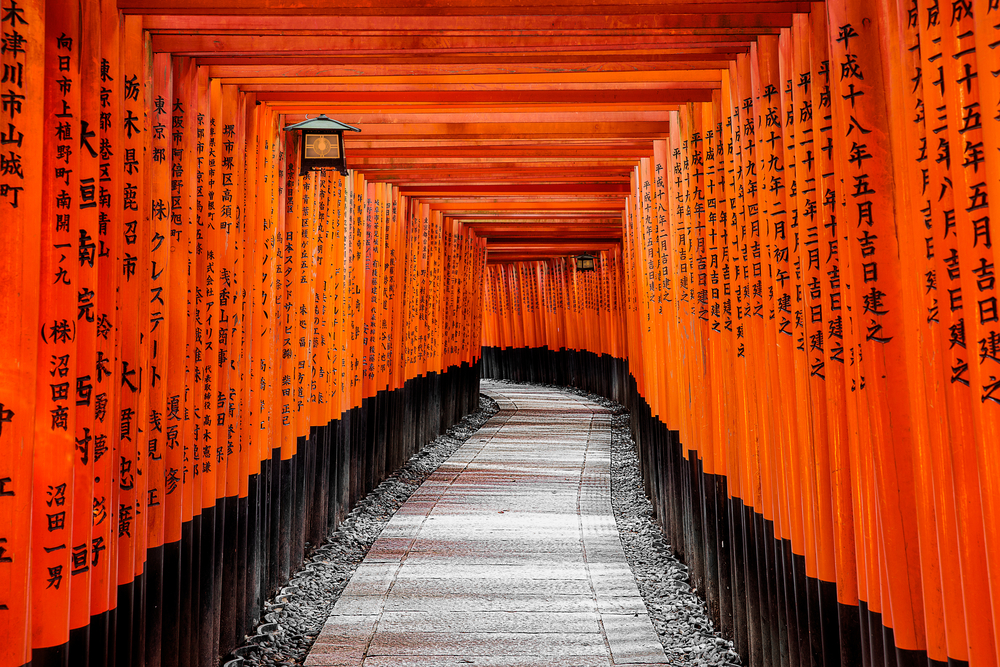 Highlights
Fushimi Inari Shrine – An important Shinto shrine in southern Kyoto, Fushimi Inari is most famous for its thousands of vermillion torii gates which form a network of tunnels around the main shrine buildings.
Nijo Castle – Built by the founder of the Edo Shogunate as his Kyoto residence, Nijo Castle is surrounded by stunning gardens.
Kinkakuji Temple – The gold hued Buddhist Kinkakuji Temple is a stunning sight and sits within an excellent example of Japanese garden design.
Gion – Gion is Kyoto's most famous geisha district, filled with shops, restaurants and teahouses.
---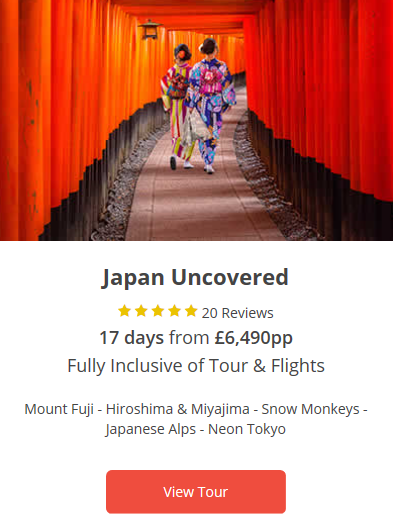 ---
Tokyo
One of the world's most cutting-edge capital cities, Tokyo is a city of contrasts, famous for its neon lit landscape, towering skyscrapers, peaceful shrines and lovingly tended gardens. Although long the political and cultural centre of Japan, Tokyo became the official capital when the Meiji Emperor moved it to Tokyo in 1867. Almost the archetypal futuristic city, amongst the shimmering glass towers and neon, you'll still find many reminders of a traditional way of life in the heart of ancient temples and down quiet alleyways.
With so much rich culture, an incredible dining scene, exotic fashion and a unique contrast of ancient and modern Tokyo is an epic city in every sense of the word.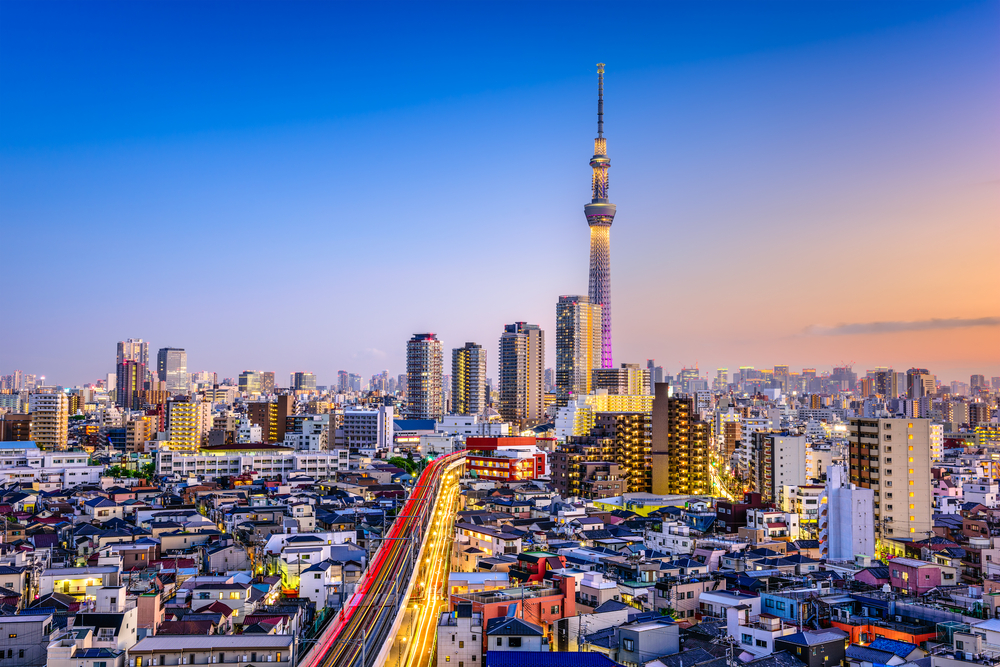 Highlights
Asakusa –The home of Tokyo's Old Town where you'll still find reminders of the historical city.
Senso-ji Temple – The oldest Buddhist temple in Tokyo founded in the 7th century.
Tokyo Skytree – The tallest structure in Japan and the tallest tower in the world.
Meiji Shrine –A Shinto shrine dedicated to the Emperor Meiji and his wife located in an evergreen forest within the busy city.
Osaka
What Japan's third largest city lacks in sightseeing locations, it makes up for with its flamboyance, fun loving people and amazing food scene, so much so that locals refer to it as 'Japan's Kitchen'. A city to be experienced rather than photographed, soak up the ambience, meet the friendly locals and eat till you pop!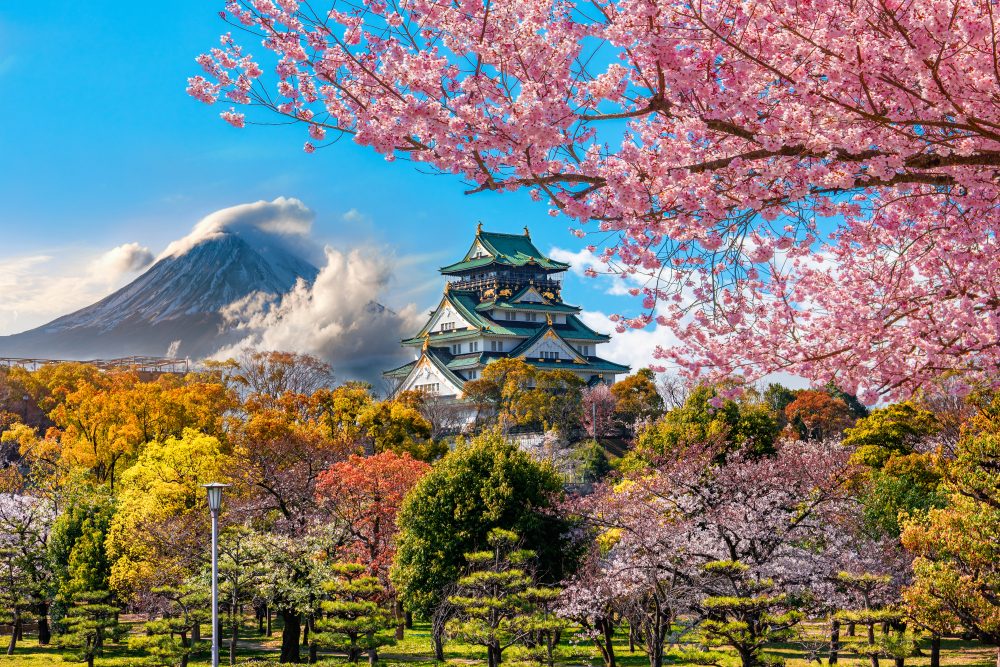 Highlights
Osaka Castle – One of Japan's most famous castles known for sweeping views of the city from its hilltop perch.
---

---
Hiroshima
Despite it's tragic past Hiroshima has emerged as a vibrant, wealthy and happy-go-lucky city. Devastated by the atom bomb dropped on August 6, 1945, today the city is dominated by the huge Peace Park, a moving place to reflect on the past. The city's location on the shores of the Inland Sea make it the gateway to some beautiful islands, including Miyajima with its famous, water-bound torri gate.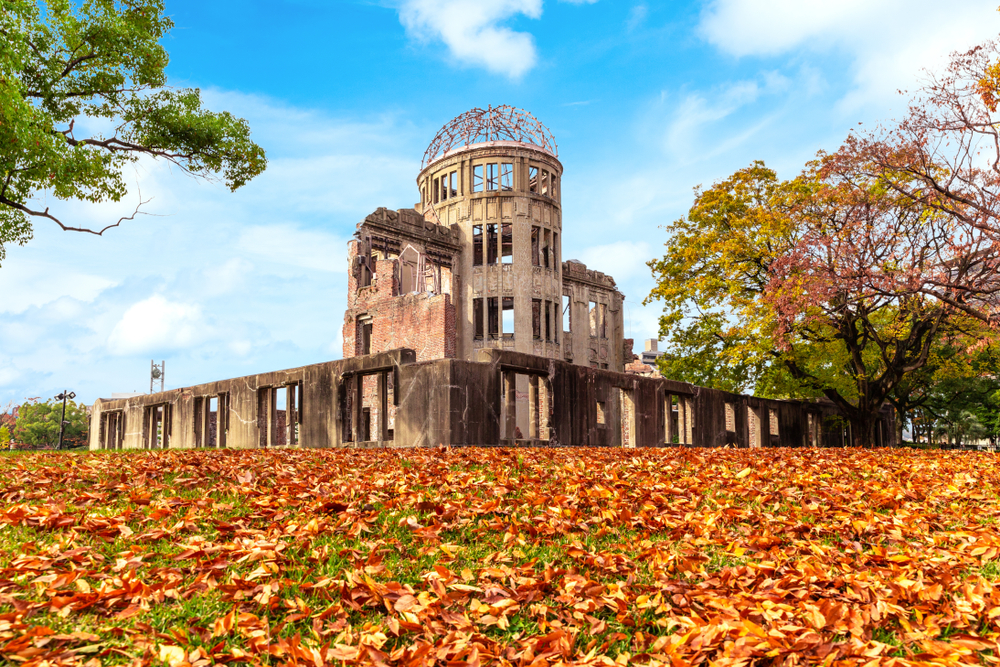 Highlghts
Hiroshima Peace Memorial Park and Museum – one of the most prominent features of the city, the trees, lawns and walking paths are in stark contrast to the surrounding downtown area.
Miyajima is a small island outside of Hiroshima, famous for the Itsukushima Shrine, a giant torii gate, which at high tide seems to float on the water
Sapporo
Made world famous by the 1972 & 2019 Winter Olympics, Sapporo is a modern city designed on the advice of foreign specialists, hence the American-style grid street system. Famous for its nearby ski slopes and Snow and Ice Festival, the city also boasts a vibrant café and nightlife scene and fabulous shopping.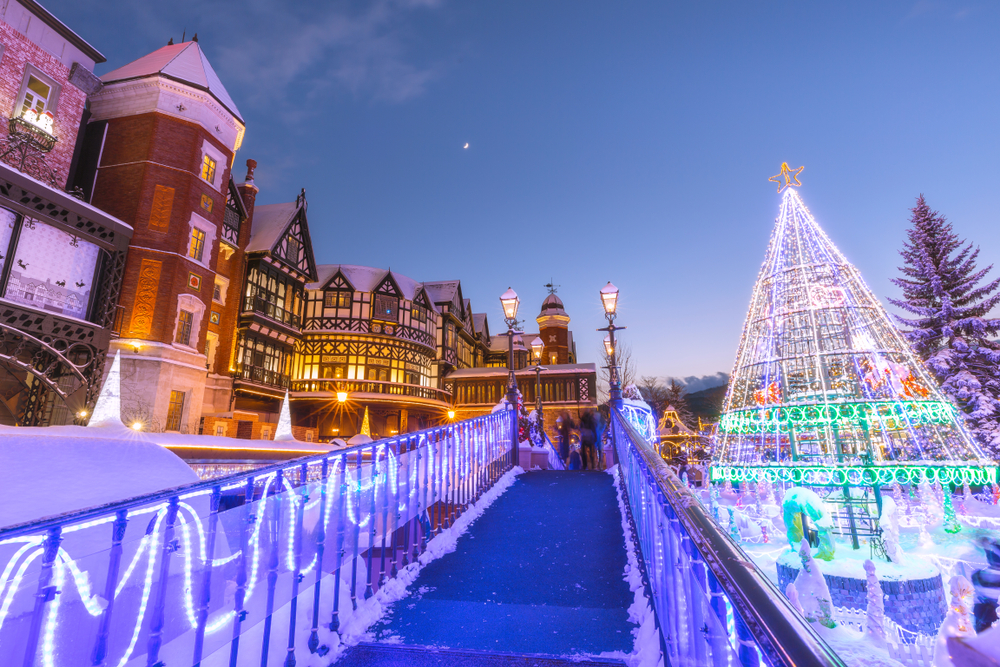 Highlights
Odori Avenue – At 1.5km long, Odori Avenue is the city's main street, where the ice festival's famous sculptures are exhibited.
Susukino District – Japan's largest entertainment district north of Tokyo.
Sapporo Beer Factory – Sapporo Beer, one of the oldest and most popular beer brands in the country, has been brewed in Sapporo since 1877.
---

---
Nara
The smallest city on the list, Nara was Japan's first permanent capital in the 8th century and today is a treasure trove of historical jewels. Home to no less than eight UNESCO World Heritage Sites, Nara boasts impressive temples, stunning shrines and fascinating natural encounters.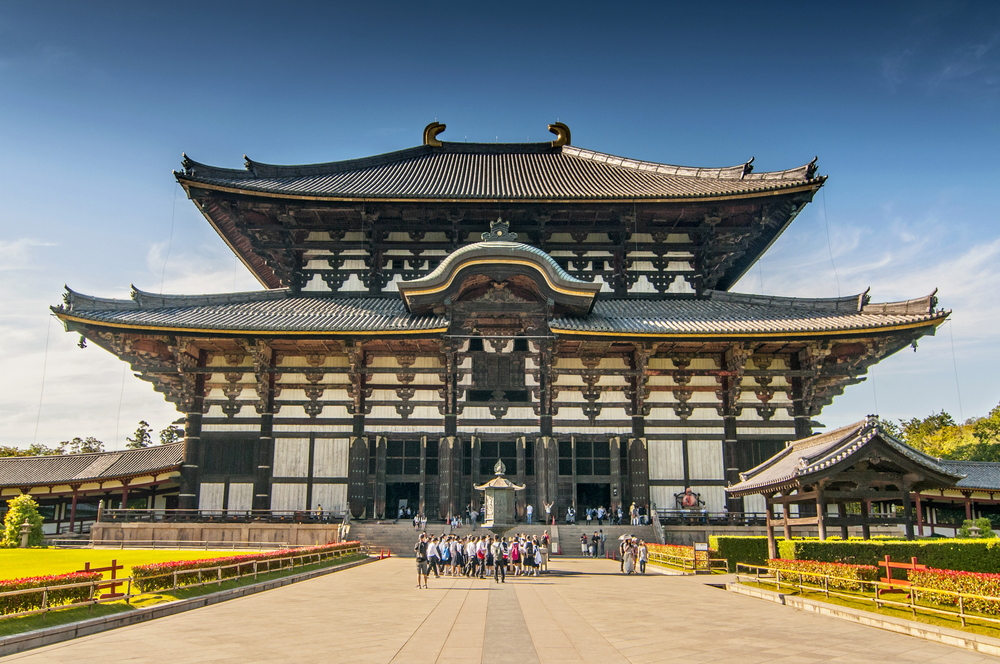 Highlights
Todaiji Temple – A UNESCO World Heritage Site, Todaiji Temple is one of the Seven Great Temples of Japan and is home to the world's largest bronze statue, Daibutsu.
Fushimi Inari Shrine – The Fushimi Inari is a corridor of red tori gates which stretch through the thick woods of Mount Inari, a truly remarkable sight.
Fukuoka
On Kyushu Island, the most south-westerly of Japan's four main islands, and facing China and Korea, Fukuoka is one of Japan's most cosmopolitan cities. One of the few ports open to foreigners, the city has welcomed visitors for over 2,000-years. It's a famously friendly and welcoming city with an incredible food scene. The city is also home to important shrines and beautiful gardens.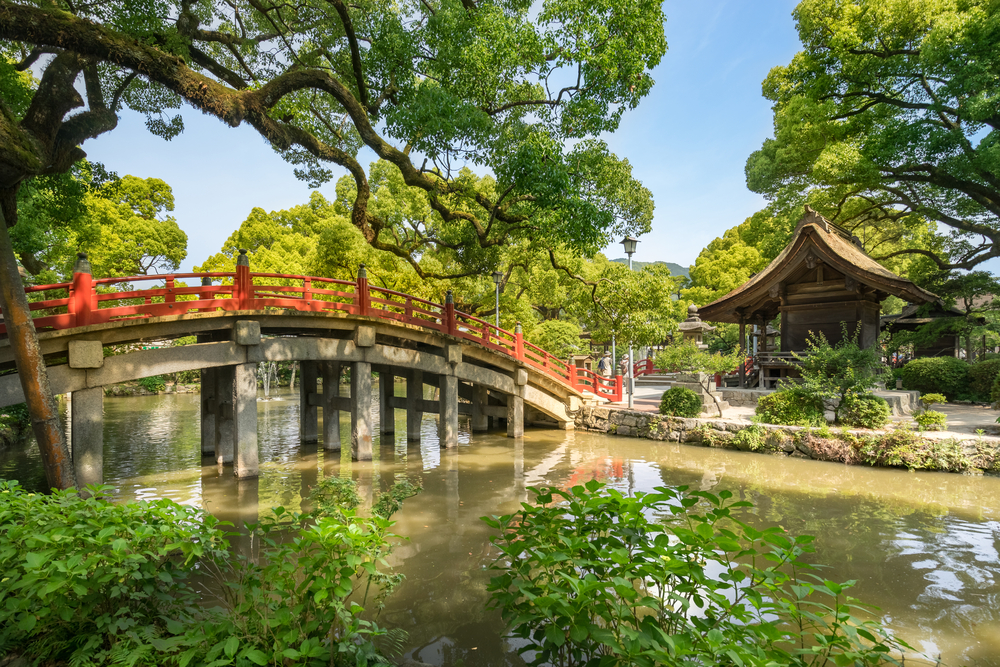 Highlights
Rakusuien Garden – a small but exquisite Japanese garden located in the heart of the city.
Dazaifu Tenmangu Shrine – Considered one of the most important Tenmagu shrines in Japan, dedicated to the spirit of the learned scholar Sugawara Michizane.
Kumamoto
The capital of Kumamoto Prefecture, Kumamoto is a relaxed green city with a lively dining scene that is most famous for its magnificent castle. The tranquil Suizenji garden is renowned throughout the country and the city is also the gateway to the dramatic volcanic Aso region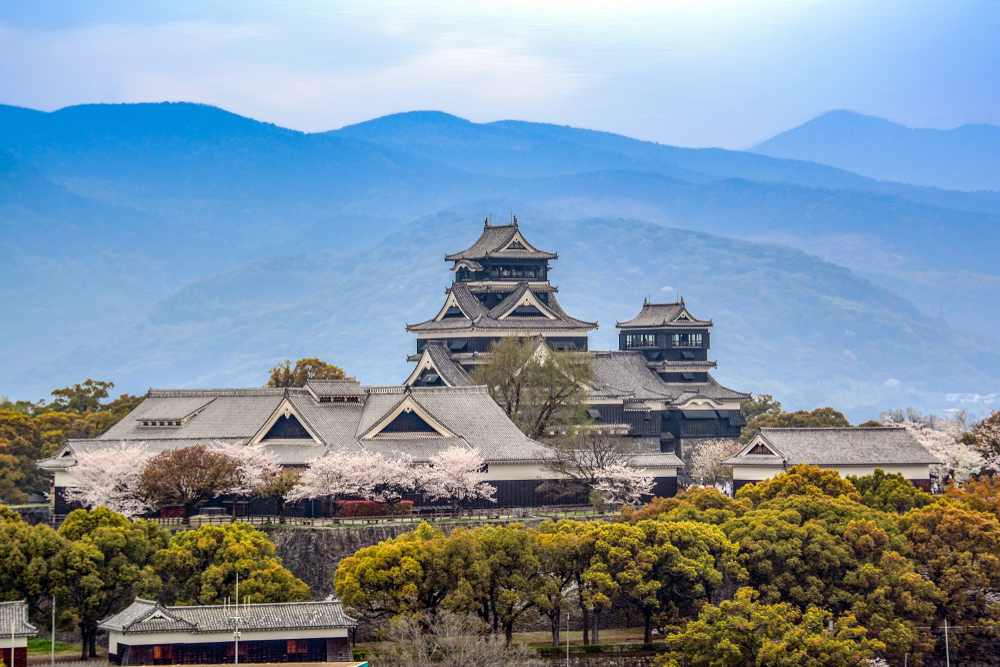 Highlights
Kumamoto Castle – considered one of the three premier castles in Japan Kumamoto boasts huge walls, 49 turrets and 47 gates sitting within impressive grounds.
Suizenji Garden – A spacious traditional-style garden built in the 17th century that recreates the important road that linked Edo and Kyoto even including a mini Mount Fuji!
---

Explore our full range of tours to Japan
Take a look at all of our magnificent tours of JapnFor the lowdown on when to go, take a look at our Best Time to Visit Japan page