If, like us, you watched Joanna Lumley's Japan, Sue Perkins take on the River Mekong or Jack Whitehall and his father travel through Thailand, then you'll be pleased to know that you can follow in their footsteps on a Wendy Wu Tour! We've taken the best of 'Celebs on Tour' and compiled them into an easy to follow list, so you can plan a trip inspired by theirs. (We just can't guarantee that the celebs will be there to travel with you!)
So let's begin…
Paul Merton – China
The BAFTA nominated Paul Merton in China follows Merton's six-week journey to China's sprawling cities as well as some of the most beautiful scenery this fascinating country has to offer. Discover the contrast between the modern cityscapes of bustling Beijing and cosmopolitan Shanghai, to the ancient cultural traditions of rural China including the historic Henan Province and the limestone peaks of Guilin.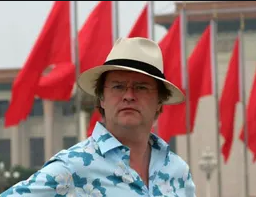 This show aired on Channel 5 back in 2007, however you are able to relive the adventure on DVD, available on many online retailers, such as Amazon.
However, if you fancy following Paul's footsteps and experience some of the things he does along the way, we recommend one of our China Tours. We pride ourselves on authentic experiences, expert guides and unrivalled destination knowledge to ensure you are fully immersed into Chinese culture.
Recommended Wendy Wu Tour: Wonders of China – 16 days from £3,190pp
Next up, here's how you can visit Japan, the hottest destination of 2020:
Joanna Lumley – Japan
Joanna Lumley's Japan sees the English actress, author and former model on a 2,000-mile journey across Japan's four main islands. Starting north in the icy Siberian seas, Lumley travels to the subtropical islands of the south stopping at Japan's main attractions on the way. This three-part series takes us to the city of Sapporo for the annual Snow Festival, to the stunning streets of Kyoto during cherry blossom season and the azure waters of Island Okinawa.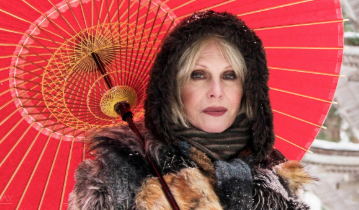 First aired on ITV, back in 2016, Joanna's show sparked a new interest for Japan, showing the country in all it's glory. Don't worry if you missed it, you can catch it on Amazon Prime video.
In fact, Wendy loved the show so much she, and members of the infamous Wu team took an idea they had many years before off of the shelf and re-invented it to mimic the journey Joanna took. The 'Japan Uncovered' Tour was born and was listed with only two departures – which quickly sold out. Now, we are proud to say that this is our best-selling tour and we have 42 departures this year!
Recommended Wendy Wu Tour: Japan Uncovered – 17 days from £5,990pp
Now discover a country filled with delights and sights…
Michael Portillo – India
Follow Michael Portillo on Great Indian Railway Journey's taking us to every corner of this colourful country. Portillo gives us a taste of authentic Indian life showing us unmissable sights en route. From the dazzling Golden Temple of Amritsar, Portillo rides the famous 'Toy Train' to Shimla, travels down the Ganges and then through the desert of Rajasthan into the Golden Triangle to the 'pink city' of Jaipur and the world-famous Taj Mahal.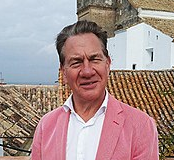 Originally airing on BBC2 in 2018, the show sparked interest for the Toy Train, the Ganges river and the Golden Triangle of India.
India has always been a special destination to us, and whilst we offer the ever popular 'Golden Triangle' Tour, we have continued to develop our India programme to be the best in the world. We work closely with suppliers in India to ensure the most authentic experiences, that sights can be seen and enjoyed in the best way and that you are accompanied by an expert guide.
Recommended Wendy Wu Tour: Highlights of India – 18 days from £3,490pp
Now to somewhere very close to our hearts, and the home of our brand-new cruise vessel – The Victoria Mekong!
Sue Perkins – Mekong
The Mekong River with Sue Perkins sees the TV presenter take on a life-changing, 3,000-mile adventure along one of South East Asia's most important bodies of water. Starting in Vietnam on the vast Mekong Delta, Perkins begins her journey at the Delta's largest floating market before travelling upstream to the paddy fields. In Cambodia she takes us to the extraordinary village of stilted houses, Kuampang Pluk, then onto the rural waterfront communities of Laos before ending at the home of the Mekong's source in China.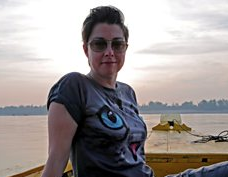 Whilst Sue's Mekong journey aired back in 2014 on BBC 2, this show still has a ripple effect. Exposing the Mekong Delta in all its glory and showing what a vital source of sustenance it is for the locals and life around it.
We saw an incredible growth in Vietnam and Cambodia over the past few years, stemming from Sue's show and last year we were delighted to unveil our brand new cruise vessel, The Victoria Mekong. Follow Sue's footsteps along the Mekong Delta, as well as combining this with a tour taking you the length of Vietnam and the breadth of Cambodia, discovering the breath-taking Halong Bay and the mammoth Temples of Angkor.
Recommended Wendy Wu Tour: Classic Mekong – 17 days from £3,690pp
Now on to a land of discovery and beauty…
Jack Whitehall – Thailand, Cambodia & Vetnam
Starring comedian Jack Whitehall and his father Michael, Travels With My Father follows the pair on a classic route through South East Asia. Taking in the sights of Thailand, Vietnam and Cambodia, this series shows us some of South East Asia's most iconic sights as well as a few off the beaten track. Highlights include a trip on The Eastern and Oriental Express to part of the Burma Railway, Cambodia's world-famous Angkor Wat and Vietnam's beautiful Ba Na Hills.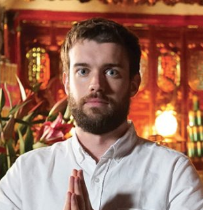 This Netflix Original series originally aired on the streaming platform back in 2017 and due to its success, series 2 launched a year later – with it now peaking at its third season. Season 1 spoke to us the most and inspired us to offer a little bit more in Thailand, Cambodia and Vietnam.
Thailand has always been special to us and we are delighted to have it in our programme. Despite what you might think – it's so much more than Half Moon Parties and gap year adventure islands, the culture, people and sights are second to none. With Bangkok being the most visited city in the world in 2019, and being on the 2020 'Must-see' list there's no wonder why its proving a popular holiday destination. We've worked hard on our Thailand Tours and hope you enjoy them as much as we did putting them together!
Recommended Wendy Wu Tour: Thailand Highlights Tour – 13 days from £2,590pp
Finally, it's onto a land of spirit, spice and all things nice…
Romesh Ranganathan – Sri Lanka
Asian Provocateur sees Crawley comedian Romesh Ranganathan embark on a soul-searching journey to Sri Lanka in an attempt to connect with his roots. In the six-part series, Ranganathan explores his parents' homeland taking part in religious rituals and everyday customs. From traditional blessings in Kegalle to the nightly entertainment of Colombo, and the ancient martial art of Angapora to traditional Kandyan dancing, Ranganathan gives us a glimpse into authentic Sri Lankan culture.


Airing back in 2015 on BBC Three, the 12 part series saw Romesh meet family members and relatives and experience their way of life as well as the beauty and culture of Sri Lanka.
Sri Lanka has so much to offer, and we've taken the very best parts, put it all together into a selection of tours and tour extensions. Take a look at our Sri Lanka Tours to help plan your next adventure.