How to beat the crowds this Cherry Blossom Season.
Its no secret that Cherry Blossom Season (also known as Sakura Season 🌸) is the best time to visit Japan, however this means that the attractions and popular areas are likely to be more crowded than usual. As the Number 1 Japan and China Experts we're here to help you get the most out of your Cherry Blossom Tour.
What some people don't know is that Cherry Blossom season can start from as early as the end of January, with Okinawa being the first to bloom. However, with Okinawa being accessible only by domestic flights from Japan, it's a hidden gem, which many tourists don't know about. So, our top tip to beat the crowds is to add this as an extension to your Japan Tour. You can even hop over to Taiwan for a visit from this island if you are looking for more adventure.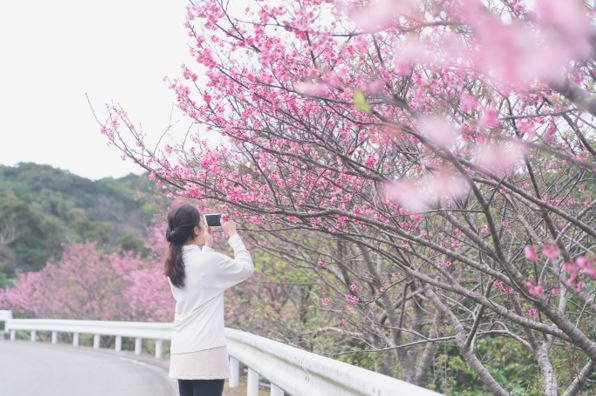 There is a break between the first week of February to late March before the next blossom appears. However, most of the blossoms work up from Okinawa Island to Japans Southern Island, Kyushu and then travels up to the northern tip of Japan, Hokkaido. This tends to be the route that most tourists follow when visiting during Cherry Blossom Season:
Cherry Blossom Season Japan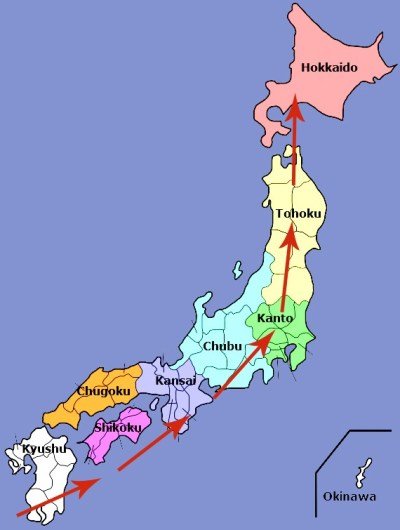 However, here at Wendy Wu Tours, we know that Japan has so much more to offer, so using our expert knowledge we've incorporated the best elements into our 'Japan and the Scenic South' tour. In this tour you'll begin in Fukuoka, travelling up to Mount Aso and Beppu, as well as seeing some beautiful cherry blossoms in Iwakuni and the famous Kintaikyo Bridge, before travelling along to Hiroshima.
From here you'll discover the main island of Honshu and travel to the cherry blossoms in Kyoto. Travelling on to Mount Fuji to soak up the breath-taking views, (with cherry blossoms in the foreground) before ending your trip in fabulous Tokyo, catching the last of the cherry blossoms.
As you can see from the map above, on this tour you'll start on the main cherry blossom route from Kyushu and re-join the main route at Kansai and Chubu. Taking in much more of the true essence of Japan with some authentic experiences along the way.
However, if you are looking for the ultimate way to beat the crowds, our Jewels of Japan Tour will be perfect for you, as on this tour you travel down from Honshu to Kyushu (the opposite direction to the crowds). Packed full of experiences and visits like no other, this tour is the perfect all rounder for those looking to go to see the cherry blossoms, but also experience true Japan. Departures for this tour run all year round, but to catch the best of the blossoms, look to depart late march or during April. Selected tours even have reduced rates, or the option of our Partner Flies Free offer!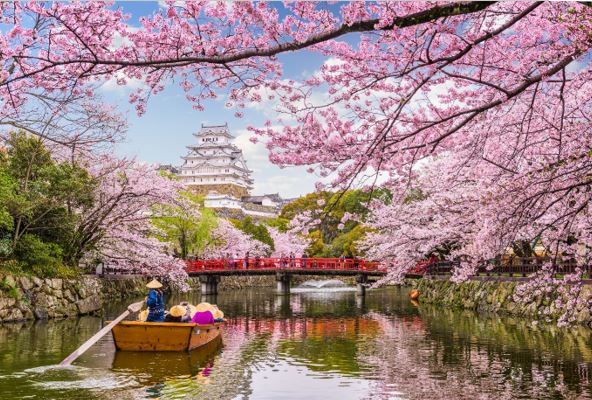 Another one of our tips is for those that don't have time to take a longer tour, or for those that can't be away for more than a week at a time. Introducing our 'A Week in Japan' Tour. Again, this tour travels in the opposite direction to the cherry blossom crowds but focuses on the main island of Honshu.
Visiting key places such as Tokyo, Mount Fuji, Kyoto and Osaka aswell as taking in the prime cherry blossom backdrops, making this trip even more memorable. This tour has departures all year round, but as mentioned above, the best time to visit to see the blossoms in bloom is from mid-March to late April. This tour has savings of up to £500pp during Cherry Blossom season, and for a limited time only you can take advantage of our Partner Flies Free offer (or 50% off your airfare for solo travellers).
This map shows the density of the Cherry Blossoms across Japan and the key dates they are foretasted to bloom.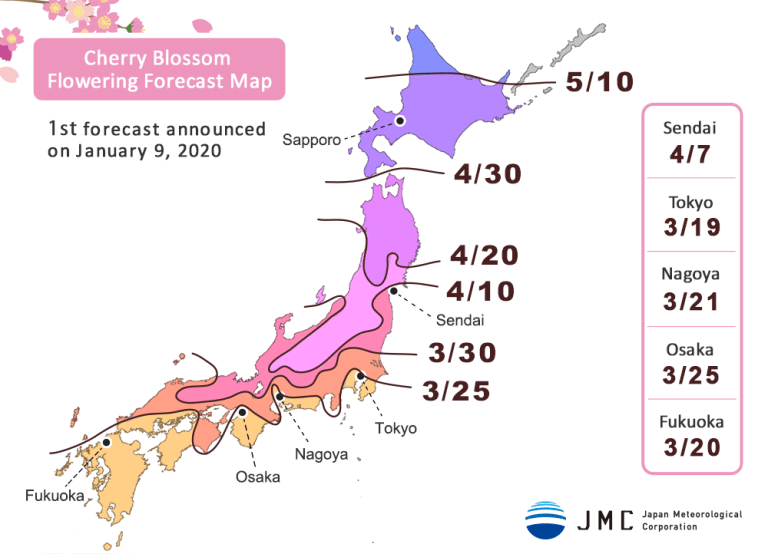 Experience the extraordinary with Wendy Wu Tours. The UK's Number 1 China & Japan Specialist and let us help you plan your next adventure!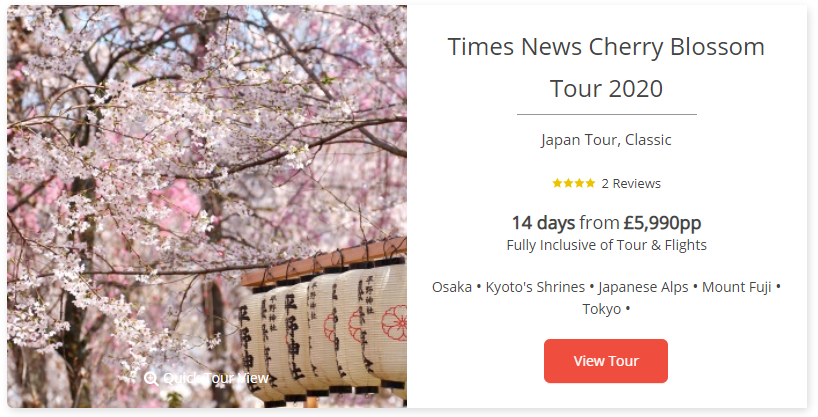 Order your free Japan Brochure
For the lowdown on when to go, take a look at our Best Time to Visit Japan page