Travelling with a group of strangers may just be the whirlwind adventure some are longing for, but for others it can be slightly daunting. There's no doubt that travelling solo has plenty of perks, not only can you fully immerse yourself in a destination you've been desperate to explore, but it's the chance to meet a whole host of wonderful, new people.
Our fully escorted tours provide the perfect experience for solo travellers. Not only is everything taken care of so you can just sit back and enjoy the adventure, but you'll be travelling with a group of like-minded individuals, all with a passion for travel and the desire to explore your chosen destination. Yes, the tours themselves are fantastic, but it's the people you explore with which can make a solo adventure truly magical. In fact, so many of our previous solo customers have made lifelong friends on a Wendy Wu tour – plenty of which have even become future travel buddies!
So, if you're thinking of travelling solo and joining a group tour, here are some of the brilliant experiences we include which will help to break the ice with your fellow explorers!
Wine tasting in Georgia
What better way to help break the ice than a little Dutch courage, and what better way to gain some Dutch courage than sipping on Georgia's world-class wines. Georgia has been producing wine for over 8,000 years, in fact it is said to be one of the oldest viticulture regions in the world which is probably why they've mastered the art of wine production. Travelling from Azerbaijan to Armenia and taking in Georgia's spectacular scenery and historic offerings en route, the Eurasia Explorer tour journeys through Georgia's famous wine region. After feasting on a delicious homemade lunch in a local village, your group will spend the afternoon at Akhasheni Wine Resort where you'll enjoy a wine tour and tasting session – gaumarjos!
Taiko drumming in Japan
Nothing helps a group bond better than making music together, and for this activity everyone really does need to be in sync! Our 13-day Trails of Japan tour kicks off with a few nights in the high-tech capital Tokyo, but this experience immerses the entire group in a part of Japanese culture from years gone by. Known as 'Taiko', this traditional form of drumming will really test the group's sense of rhythm as you learn how to beat the 'wadaiko' with 'bachi' in total unison.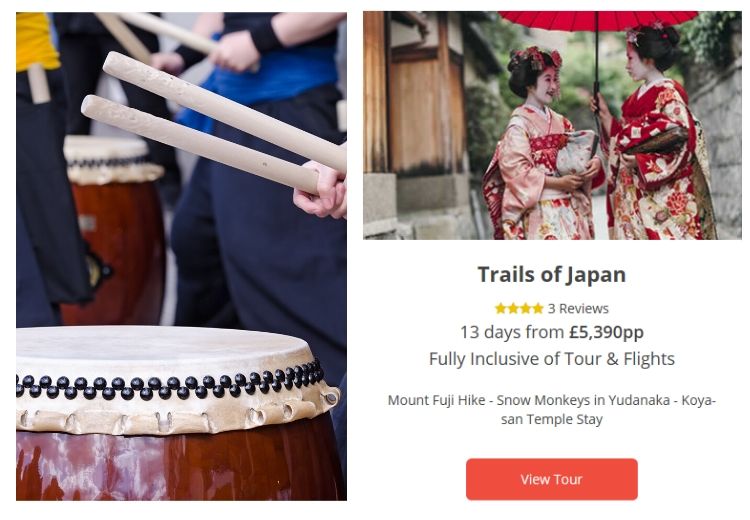 Calligraphy in China
Learning new skills together is not only the perfect way to connect with each other, but also a great way to embrace the local culture. After a stroll through the traditional hutongs, stop for a fascinating calligraphy lesson taught by a learned scholar on the Exquisite China tour. Your group will be shown the basic techniques of this beautiful, stylised writing. You never know, together you could become modern masters of this ancient art.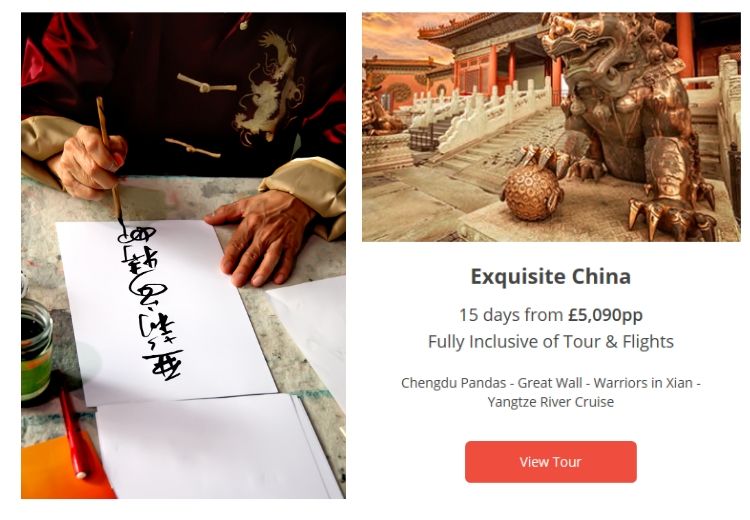 Sharing the sunset in Vietnam
When it comes to moments to treasure, they don't get much better than this. There's something special about sharing a sunset that brings people together, maybe it's the sheer beauty of it, or perhaps the sense of simple appreciation felt as you reflect on the adventures of the day – whatever it is, it's totally magical. Our most popular tour to Southeast Asia, Angkor to the Bay, includes two days cruising the tranquil waters of beautiful Halong Bay. After a day onboard winding your way through the iconic limestone peaks, spend the evening on deck with a drink in hand admiring the spectacular sunset with your newfound friends – then top off the evening with a freshly prepared dinner also enjoyed onboard.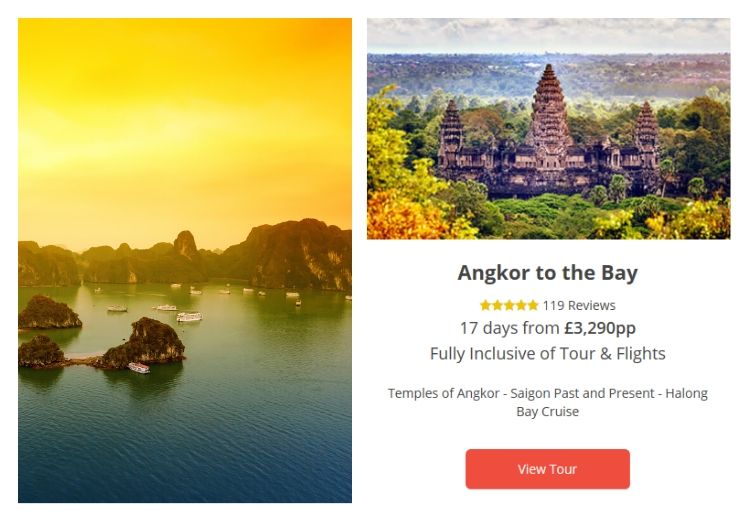 Camping in Kyrgyzstan
If camping in the mountains isn't a bonding experience then I don't know what is! Those on the Journey through Central Asia tour will experience a true taste of nomadic Kyrgyz life by spending a night with local shepherds in their camp. Sleeping amongst the pleasant green meadows in traditional yurts, the group can enjoy evening activities and stargazing around the fire with sights of the stunning snow-capped mountains in the distance.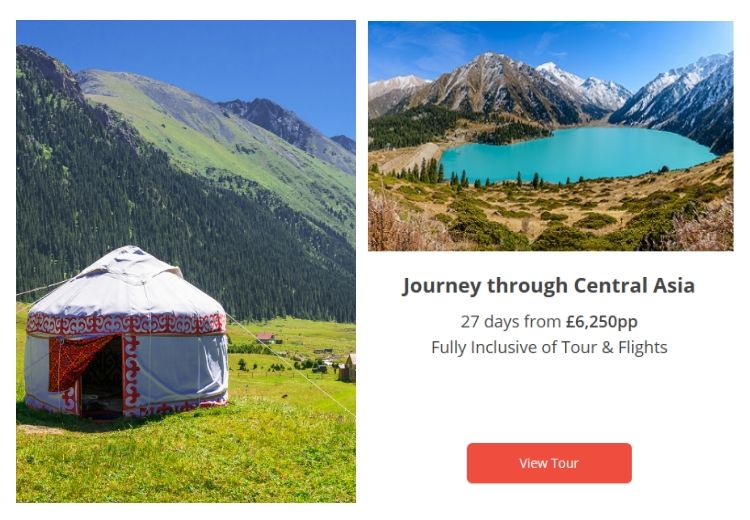 Meeting elephants in Thailand
Enjoying a once in a lifetime experience together is sure to create friendships within your group, and particularly when it comes to things not many others can say they've done. On the Thailand Highlights tour, you will visit the Thai Elephant Care Centre for a truly unforgettable encounter. Located in the beautiful Mesa Valley, the group will learn about the care centre's inhabitants and spend time meeting, feeding and even bathing the impressive, gentle-natured elephants – and believe me, bathing an elephant really is a group effort!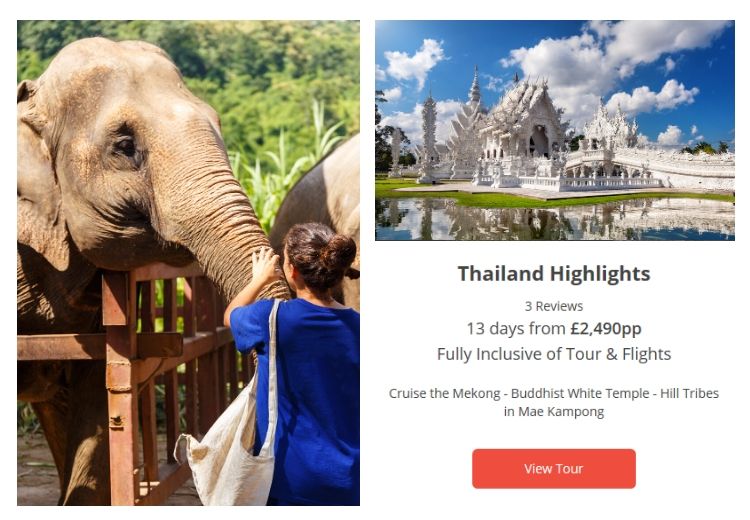 Tai Chi in China
Starting the day with an invigorating Tai Chi class is sure to put the group in great spirits and set you all up for the day. Halfway through the 14-day Glories of China tour, the group will practice the ancient martial art of Tai Chi with a morning session taught by an experienced instructor. Of course, you don't need to be in a group to practice Tai Chi but it's a lot more fun enjoying it with others, and when you're surrounded by the natural splendour of rural Yangshou, mornings don't get much more wholesome than this.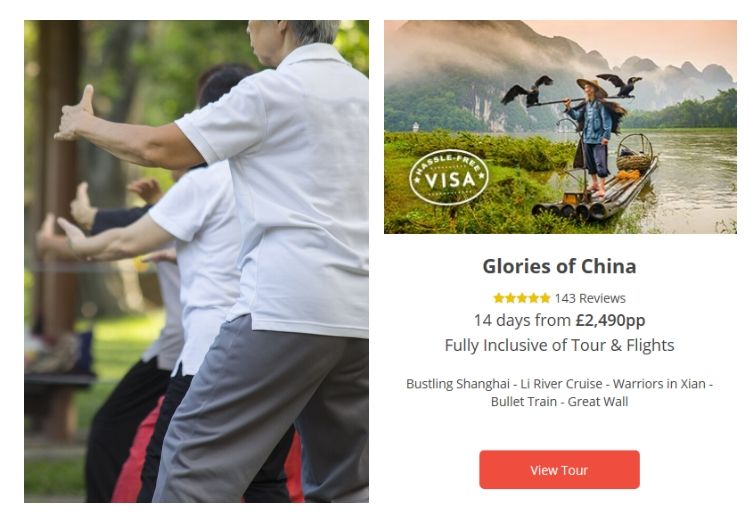 Making soba noodles in Japan
Food is the key to many a friendship and what could be better than feasting together on your culinary creations – especially when it's as delicious as this. When in Kyoto on the Jewels of Japan tour, the whole group will learn how to make traditional soba noodles from scratch and turn them into a tasty, flavourful dish that you will all enjoy for lunch. As this is a shorter tour than most, this itinerary is packed with experiences designed to bring the group together – you'll also get to try your hand at origami and take part in a traditional Japanese tea ceremony!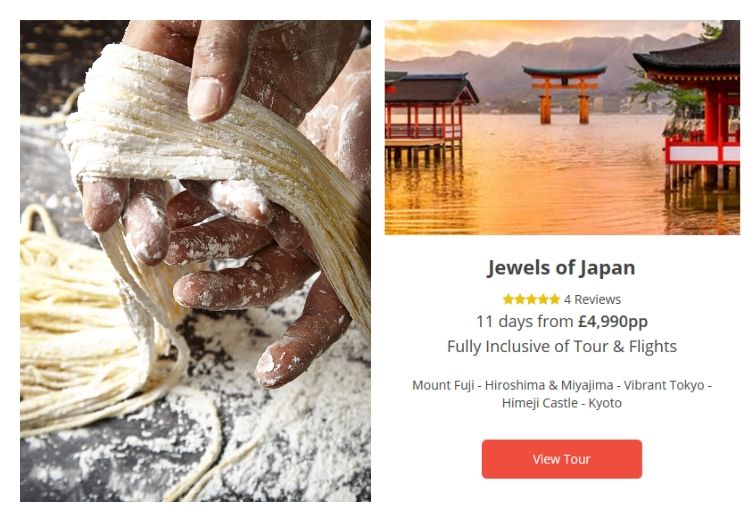 Dining in the dark in Vietnam
Ho Chi Minh's Noir restaurant offers the perfect opportunity for the group to interact. In fact, this unique restaurant plunges visitors into total darkness for the ultimate sensory dining experience. Created to support locals who are blind or visually impaired, the group will navigate their way through an exquisite menu with nothing but a side of good conversation – this is a real talking point of the Mekong Experience tour!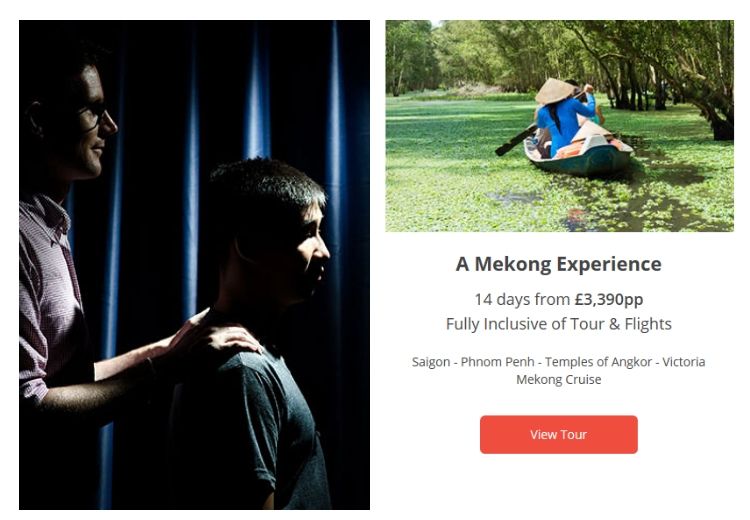 Traditional crafts in South Korea
During the Scenic South Korea tour, the entire group will get the opportunity to try their hand at some traditional South Korean crafts with a visit to Naganeupseong Fortress Village. With only 288 residents, this historic village is known for its well-preserved buildings and traditional way of life and is the ideal place for visitors to learn indigenous craft techniques. Here you'll discover the art of authentic handkerchief dyeing and even give it a go yourself creating a fantastic keepsake from your adventure.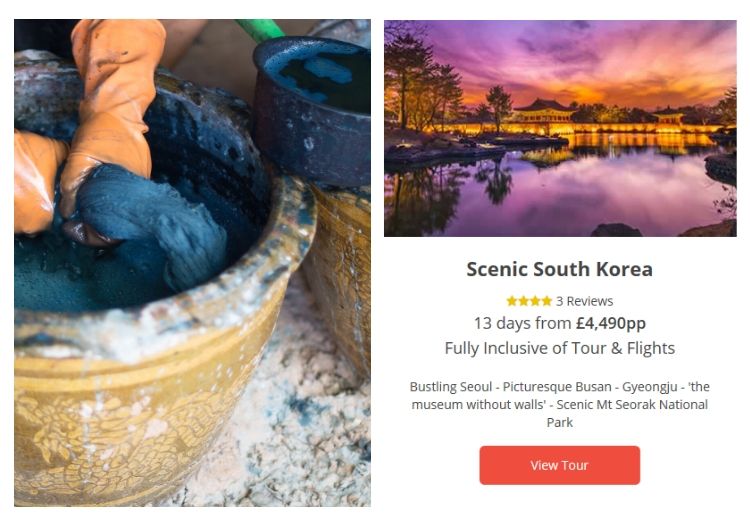 Offers for Solo Travellers
Feeling inspired to embark on your very own solo adventure? Make your trip one to remember with our current offers for solo travellers!