Known as 'The Beautiful Island' Taiwan has a range of riches ready to explore from stunning architecture to jaw-dropping scenery. But what makes Taiwan so special and why should you put this stunning destination top of your travel bucket list?
As the far-east travel experts, we want to share with you everything that the far-east has to offer and with Taiwan, you will find everything that's good about the region encapsulated in a single, diverse island. A real melting pot of Chinese, Japanese, Fujian and Taiwanese influence which is evident in the cuisine, architecture and religion.
Let us take you through some of the treasures you can expect to see on a trip of a lifetime to Taiwan.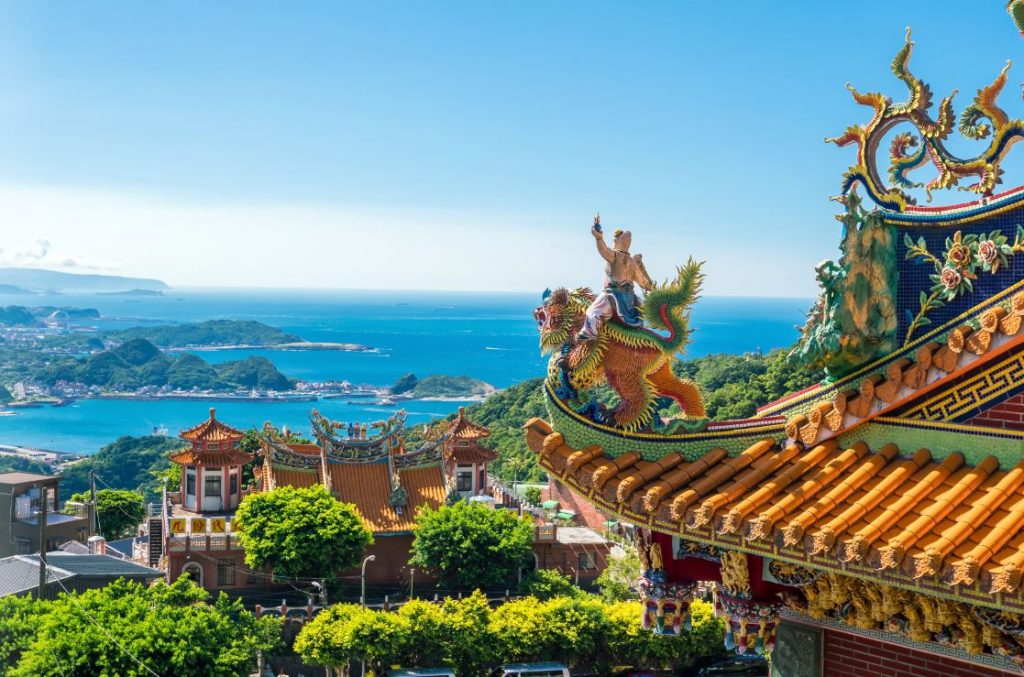 Architectural Wonders
Taiwan is home to one of the worlds greatest modern architectural achievements, Taipei 101. Named after its home city and the number of floors the building is made up of, the world's second highest skyscraper is undoubtedly the shiniest jewel of all Taiwan's treasures.
Designed to resemble a giant bamboo stalk, you can't help admiring the ambition that was achieved in constructing such a spectacular monolith in a region that has first-hand familiarity with earthquakes and typhoons. In fact, the technology that keeps this building standing still in earthquake conditions is visible in the observation deck. A giant, golden iron ball which keeps the building vertical is a reward, along with the views for anyone willing to brave the 40 second lift upwards towards the stars.
Taiwan's oldest city , Tainan was the capital until 1887 when Taipei took over, Tainan was originally established as a trading port by the Dutch East India Company. It is renowned for its preservation of traditions and rich folk culture, and you'll start exploring at the Chikan Tower and Confucius Temple before wander the old streets of the Anping district.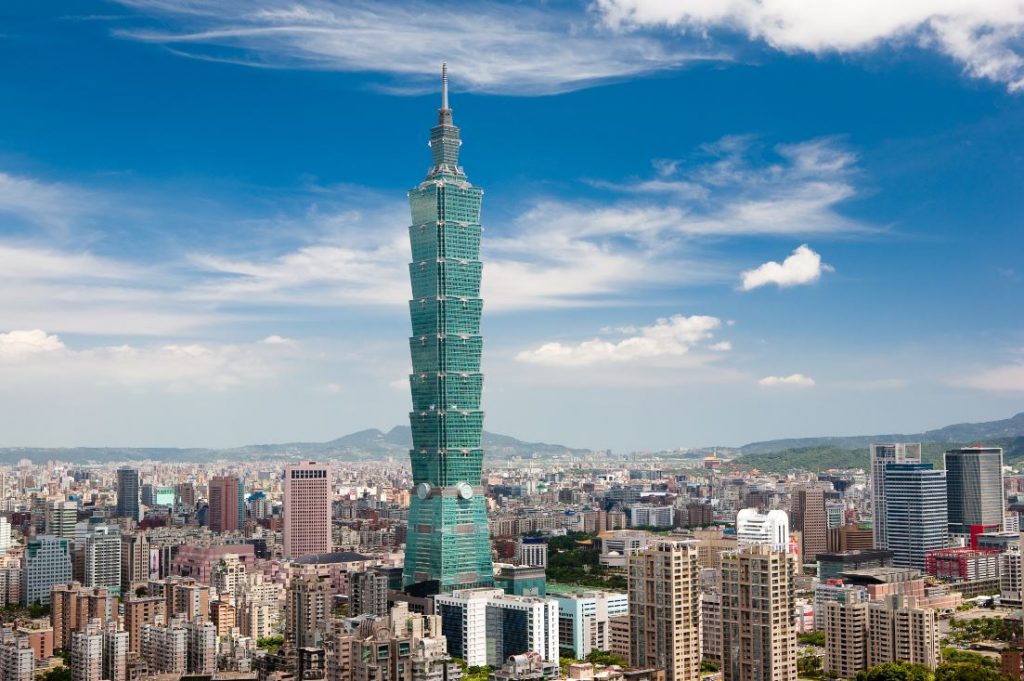 Spiritual Serenity
With over 15,000 temples to choose from, visitors are never far from a cultural experience with religion woven into the very fabric of Taiwanese life. Traditional Chinese religions live on in Taiwan where elsewhere modern life has eroded values once held dear. Buddhist, Taoist and Confucian influences are seen at every turn as well as more modern, free-thinking religious thought.
If you are looking to make a pilgrimage to Taiwan and really want to get under the skin of the local population, then a visit to the Longshan Temple in Taipei is the perfect choice. The oldest temple in Taiwan, originally built in 1738 has seen several reconstructions, most recently after the second World War. The temple itself is open seven days a week, so plenty of opportunities to soak up the deep and relaxing scents of incense and the reassuring tones of prayer and contemplation.
No trip to Taiwan is complete without visiting the most photographed temple in the world – The Tiger and Dragon Tower. However, we combine this with a trip to the Spring & Autumn Pavilion before paying visit to Taiwan's largest Monastery – Foguanshan.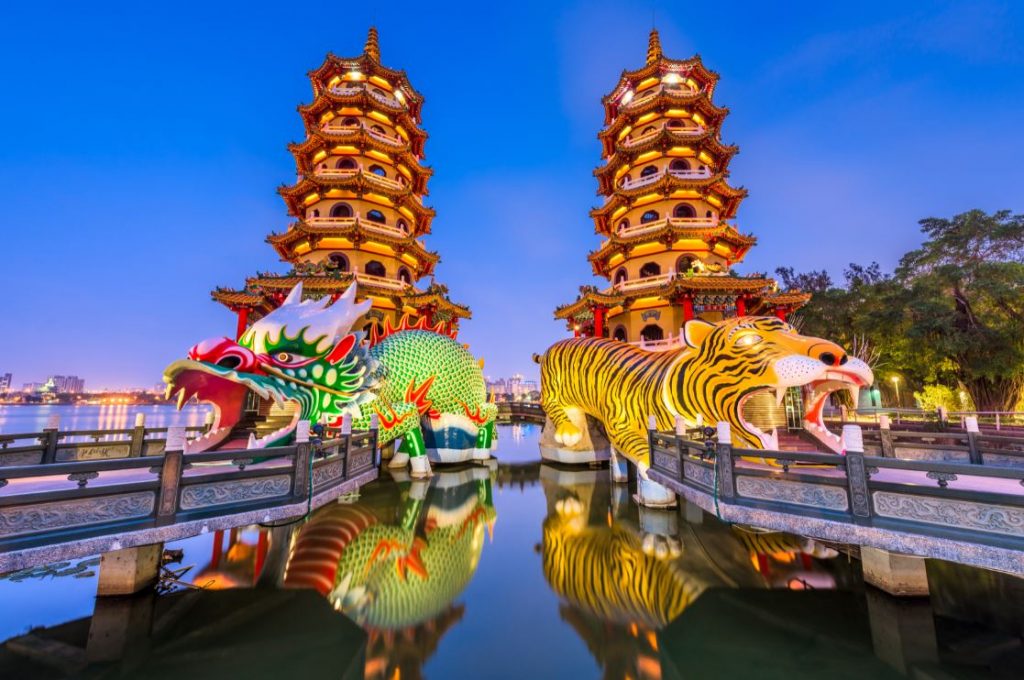 Scenic Beauty
Surrounded by beautiful flora and fauna, Taiwan is truly spectacular with an abundance of National Parks and contrasting landscapes. Almost to the exact geographical point in the middle of the island is Sun Moon Lake, arguably the most pristine and naturally beautiful spots in Taiwan.
Hikers are well catered for, with no end of trails waiting to explore, as well as options for nautical adventures with boating on the same lake from which the name derives. But it is cyclists who are truly spoilt, with the Sun Moon Lake area being consistently voted as one of the 10 best places to cycle in the world – and its not hard to see why.
Kenting National Park is a scenic marvel, with a variety of different landscapes from low mountains, rolling hills, cliffs and deserts , fringed with excellent beaches. Sheding Nature park has some of the most fascinating rock formations and lush greenery, whilst perched on the end of the island with the best ocean views found at the Oluanpi Lighthouse
Taiwanese Cuisine
You've not tasted food quite like the local cuisine in Taiwan. Taking influence from China and other parts of Asia, you'll find the cuisine to be the truest to Buddhist way of life. Vegans and Vegetarians will be in their element as they are very well catered for, with most meals being meat-free.
Local delicacies can be found all over the island with street food being a popular favourite for locals and tourists alike. Traditional dishes are somewhat unique with one of the most famous dishes being 'stinky tofu' – which despite its unappealing name is the local's snack of choice! We recommend trying the Beef Noodle Soup, Xiaolong Soup dumplings (meat and veggie) and Bubble Tea!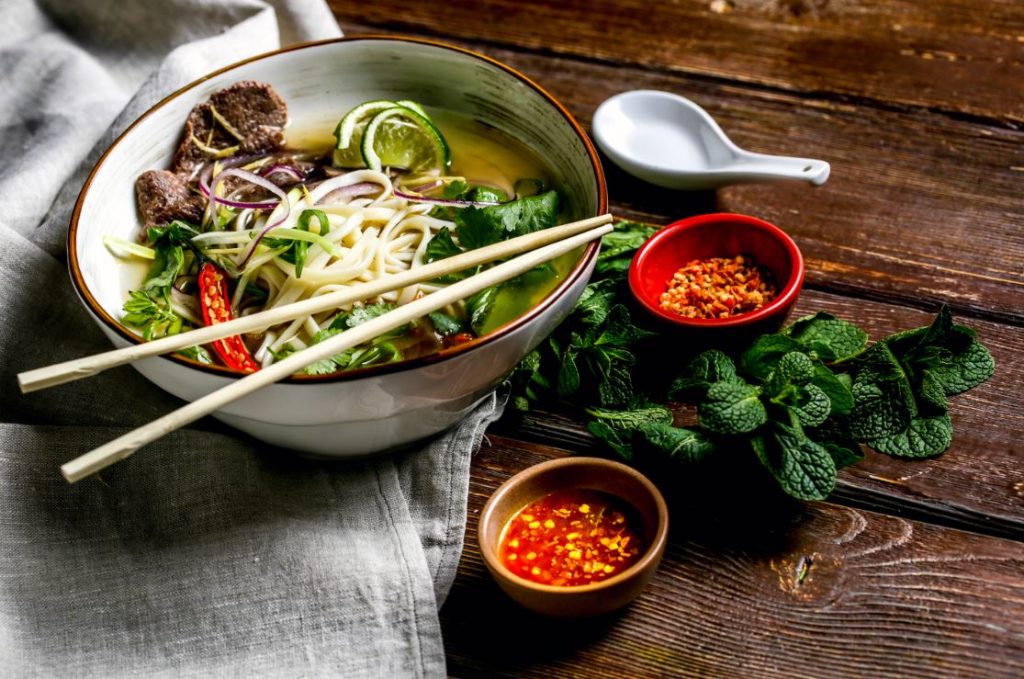 Taiwan is perfect for those looking to explore another part of Asia, or for those who like to visit places off the beaten track. We're more than sure you'll love this tour, and we look forward to the feedback we receive next year!
---

Explore the cities of Taipei and Tainan, where ancient and modern sit side by side, and lose yourself in the natural beauty of Sun Moon Lake and Taroko National Park. This magical and diverse island has so much to offer, and on our Treasures of Taiwan tour you can experience it for yourself!
---