Turn your holiday photos in a unique photo book, courtesy of Bob Books As a Wendy Wu Tours customer, exclusively receive 20% off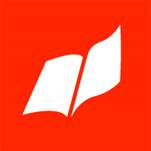 Bob Books – the UK top photo book supplier
Bob Books is the UK's top supplier of photographic paper photo books and has established itself as the most well-loved and trusted platform for creating, printing and publishing high-quality photo books in the UK. We're delighted to have partnered with Bob Books to allow you to cherish your wonderful holiday memories for a lifetime, in a carefully crafted photo book for less.
Providing you extra added value
At Wendy Wu Tours, providing you with the very best value is always at the forefront of our minds – and we're always on the lookout to work with partners who will enhance your experience further. We know that on a Wendy Wu Tour, or in fact any holiday, you'll enjoy unique experiences and take photos that will help you remember the sights, sounds and cultural wonders that you came face to face with. From listening to our customers, we understand that photo albums are still an important part of your holiday experience – and of course sharing favourite photos with family and friends is a must! We've made it even easier to do so with Bob Books, who do all of the hard work for you – all you need to do is choose your favourite photos!
Your exclusive 20% off
Bob Books' bespoke, handcrafted photo books start from just £14.99 – and as a Wendy Wu Tours customer, you'll receive 20% off. If this sounds appealing (which we do hope it does), take a look at Bob Books and find the photo book for you.