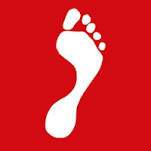 Familiarising ourselves with a city or destination we're soon to be visiting is often in our interests – and often by the form of a travel guide. We're delighted to have partnered with experts in Asia and South America, Footprint Travel Guides, to bring you the very best advice of how to get the most out of your holiday with us.
The experts in all things travel
With almost 100 years of writing travel guides for Asia and South America, Footprint really know their stuff. Each individual guide book is written by authors who have more than scratched the surface of the destination, not only giving you the best advice on where to stay and dine, but also where to find the local quirks of your chosen destination. Their passion about helping travellers, Footprint Travel Guides will ensure you gain a refreshingly different view of the world.
Pocket-sized guides
Not only do Footprint offer comprehensive travel guides of a whole country or countries, if you would simply like to find out more about a particular place, that's also possible. So if it's Angkor Wat that's of interest or Kerala's backwaters that you want to delve into, Footprint can give you their insider knowledge on how to get the most out of your trip there. What's more, these guides are pocket-size for your travels, meaning you don't have to remember it all before you leave for the airport.
Over 200 guides to choose from
With over 200 travel guides, from Indochina to India and Peru to Brazil and much, much more, start researching your next holiday destination now!